Today is the 25th anniversary of the death of legendary blues musician Stevie Ray Vaughan, a guitarist, singer, songwriter and record producer. For the fifth consecutive year, Costa Rica's JR Blues Band will present a special memorial concert. This year's special guests include Manuel Obregón, Carlos Dominguez, Isidor Asch, and Emmanuel Sotela.
Vaughan started playing the guitar at the age of 10, inspired by his older brother Jimmie. While he never learned to read sheet music, he had an exceptional ear and learned to play blues. He had a powerful driving style that earned him comparisons with the great Jimi Hendrix.
In 1975, Stevie and some other guys formed the group Double Trouble, which drew its name from an Otis Rush song. With Vaughan on lead vocals, the group's popularity spread around the whole country, eventually getting the attention of Mick Jagger, who invited them to play at a party in New York, and then David Bowie , who asked Vaughan to play with him on his album "Let's Dance." Later on, the band signed to a record with Epic, where they began working with legendary musician and producer John Hammond.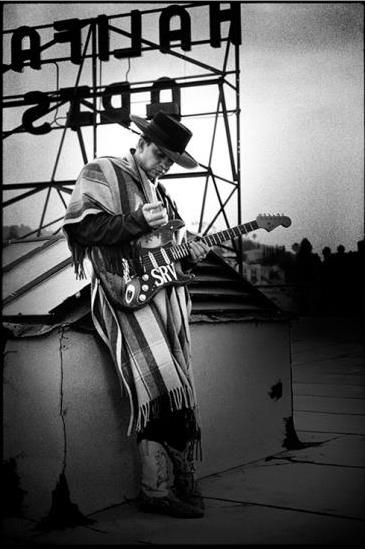 In 1984, the National Blues Foundation Awards named Vaughan Entertainer of the Year and Blues Instrumentalist of the year, making him the first white musician ever to receive both honors; in 1989, the group's fourth studio album won a Grammy for Best Contemporary Blues Recording.
On August 26, 1990, Double Trouble played in East Troy in Wisconsin. Just after midnight, having wrapped up the show, Stevie took a helicopter to Chicago. Amidst dense fog, the helicopter crashed into a hilly field just minutes after take-off, and everyone on board died. However, Vaughan's legacy continues to echo throughout the world – including today in Barrio Amón.
https://www.youtube.com/watch?v=OEJh2FFUUoU
The tribute concert will be held today, August 27, at Amón Solar (El Sótano) in Barrio Amón, at 8 p.m. ₡3,000 ($6). For more information call 2221-2302.