During a moment of peak tensions between Colombia and Venezuela, Vladimir Putin told the late Hugo Chávez to count on his support if war broke out, according to a new biography of José Mujica, the popular ex-Uruguayan president who was close to his Venezuelan counterpart.
Then president Chávez told Mujica that the Russian president had offered to advise him in the conflict, providing information about Colombia's military arsenal and the types of Russian hardware he could send to counter it, the book claims.
Since its publication in May, "Una Oveja Negra al Poder" (A Black Sheep in Power), has created a buzz in Latin America for its purported revelations about Mujica's relationships with Chávez, Brazilian ex-president Luis Ignácio "Lula" da Silva and Cuba's Raúl and Fidel Castro, among other Latin American leftist icons.
The book's authors, two Uruguayan journalists who have tracked Mujica's political career for two decades, do not make the claim that Putin offered to intervene with Russian troops on Venezuela's behalf, but they say he told Chávez, "You can count on my advice for whatever you need."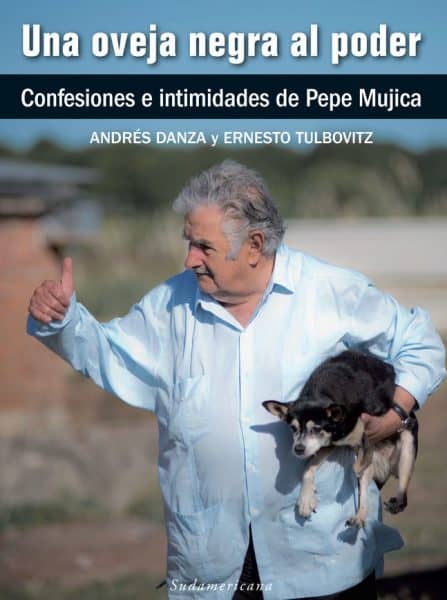 Venezuela and Colombia's shared border is one of South America's busiest crossings, but it has also been one of the region's most frequent friction points. Colombian FARC rebels operate on both sides of the boundary, and ex-president Álvaro Uribe — Chávez's nemesis — often accused the Venezuelan government of turning a blind eye to their presence, or lending them its clandestine support.
At one point in 2008, after a Colombian airstrike on a FARC camp in Ecuador, Chávez sent troops to the border and warned Uribe not to attempt a similar attack in Venezuela. On several occasions, Chávez ordered the Venezuelan Embassy in Bogotá closed, and the two countries briefly severed relations in 2010, renewing fears of war.
Though fighting never broke out, Chávez acquired billions of dollars worth of Russian arms during the 14 years he was president prior to his death from cancer in 2013, including fighter jets, anti-aircraft missiles and 100,000 Kalashnikov rifles.
Uribe, Colombia's president between 2002 and 2010, was Chávez's principal foreign adversary and verbal sparring partner. A close U.S. ally, Uribe was a major beneficiary of the more than $9 billion in security aid that Washington has provided since 2000 through "Plan Colombia."
"A Black Sheep in Power" contains other colorful anecdotes about Mujica, 80, a former Marxist guerrilla who spent 15 years in prison before going on to win Uruguay's presidency in 2009. His famously austere lifestyle, rumpled appearance and plainspoken manner endeared him to many in Latin America and beyond.
As president, Mujica insisted on remaining in his tiny, modest home, donated most of his salary to charity and often drove himself to work in his old VW beetle, occasionally stopping to pick up hitchhikers on the way. His five-year term ended in March.
The book also features blunt criticism Mujica allegedly shared with his friend Chávez about the Venezuelan leader's grand vision of an oil-rich socialist society. "I warned him from the beginning that he wasn't going to end up building socialism," the book quotes Mujica as saying. "And he didn't build [crap]."
When Mujica appeared at the Buenos Aires book fair last month to promote "Black Sheep," he was greeted like a football star by a packed auditorium, even though he showed up an hour late.
Miroff is a Latin America correspondent for The Washington Post, roaming from the U.S.-Mexico borderlands to South America's southern cone. He has been a staff writer since 2006.
© 2015, The Washington Post