Three hundred years ago, flamenco was an obscure dance performed only in southern Spain. There it might have remained, the pastime of peasants and Roma, unknown to the outside world. But flamenco spread: Today, dancers stomp feet and click castanets across the Americas, from Buenos Aires to Montreal.
This theme of migration informs the new show "Con El Alma Aferrada" ("With the Soul Clinging"), performed this weekend by flamenco troupe Al Ándalus. Forty-eight dancers use this far-flung art form to tell the story of migrating peoples. The show takes place this Sunday at the Costa Rican-North American Cultural Center.
"Migration is complex and often painful," said Rocío González Urrutia, director of Al Ándalus. "It means leaving what you have in the hopes of something better. Oftentimes, however, that which is idealized isn't found or satisfied, and one has to continue living with that – go on despite everything and maintain hope above all."
She added that "Alma" focuses on the first third of the 20th century, when 5.5 million people left Spain for the Americas, bringing flamenco with them. The show represents the Spanish diaspora through one of its most famous dance forms.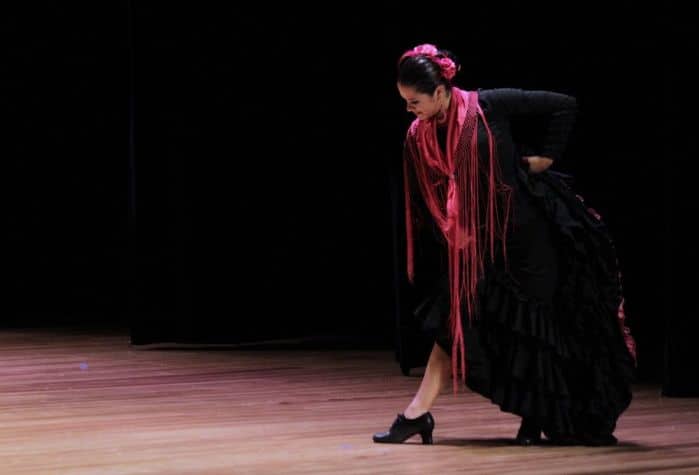 On the surface, Al Ándalus is a training program for dance students, who frequently perform around the Central Valley. But this description barely skims the surface of their abilities: Instead of the solo work that many people associate with flamenco, the Al Ándalus members perform group choreography, clapping, flipping fans, and stomping heels with perfect sychronicity.
"The popularity of flamenco has been increasing over the years," said González of the local dance scene. "In the 80s, my mother, Patricia Urrutia, from Guatemala, created one of the first schools for Spanish dance in Costa Rica. Then with the passage of time and with globalization there is more access to study materials, increased contact with flamenco dancers, and it has begun to grow. Currently in Costa Rica there are about five small dance schools and a conglomerate of aficionados that I estimate to be about 500 people."
"Con El Alma Aferrada" performs Dec. 14 at the Teatro Eugene O'Neill, Los Yoses. 4 & 7 p.m. ₡11,000 ($22). Info: Al Ándalus website.