WASHINGTON, D.C. – Costa Rica ranks near the top of a just-released annual index that scores 17 Latin American countries plus the United States on civil rights, access to markets, political participation, education spending and other criteria.
The Social Inclusion Index 2014, published last week in Americas Quarterly magazine, puts Uruguay at the top, with Argentina and Costa Rica tied for second place. The United States, by comparison, comes in fourth and Panama is in ninth place. The rest of Central America's nations are all clustered at the bottom, with Nicaragua at 13th, El Salvador at 14th, Honduras at 16th and Guatemala dead last at 17th place.
Venezuela was excluded from the index because government data are "unreliable," and Caribbean nations were not evaluated.
"Costa Rica comes in first in access to adequate housing by gender, and ranks consistently high on GDP spent on social programs, women's rights and financial inclusion. It is, however, in the bottom half of the countries in terms of LGBT rights," says the report, which was conducted by the Americas Society/Council of the Americas.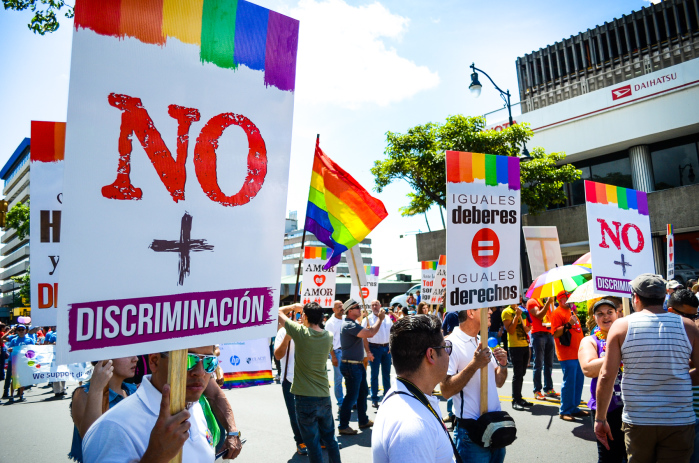 The think tank, with offices in Washington and New York, noted a contradiction between other measures of social inclusion and the results for civil society participation.
"Those countries with the highest scores in some of the other measures – Argentina, Uruguay, Costa Rica, Chile and the United States – score the lowest in civil society participation," it said. "And some countries that score the highest in civil society participation – for example Guatemala, Bolivia and Paraguay – rank at the bottom of the index in overall social inclusion."
Costa Rica edged out the United States this year mainly because of the low U.S. average growth in GDP over the past decade compared to countries like Panama, Argentina, Peru and Uruguay. According to the study, "the U.S. was at the bottom, a reflection of the Great Recession of 2007-09, but also of the fact that more developed economies have reached a higher capacity and therefore grow at slower rates."
AQ's 2014 index shows that Costa Rica saw average annual GDP growth of 4.83 percent between 2003 and 2013, and that expenditures on social programs come to 13.7 percent of overall GDP. In addition, 74.7 percent of boys and 82 percent of girls of high-school age are enrolled in school.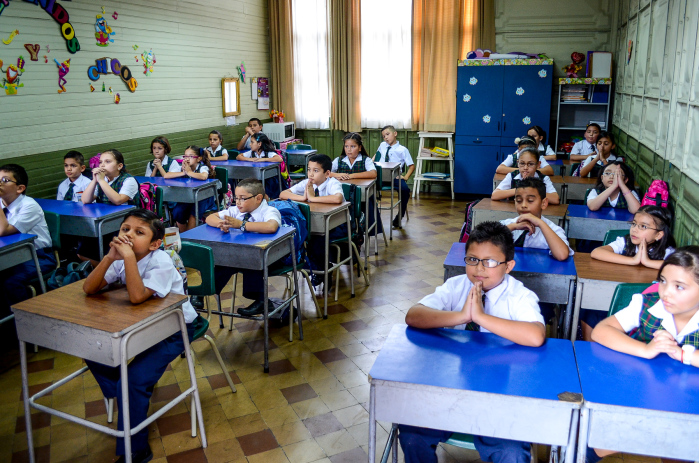 Some 84.1 percent of Costa Rican men and 84.7 percent of Costa Rican women live on more than $4 per day, while 67.4 percent of women and 74.3 percent of men have access to a formal job, and more than 97 percent of Costa Ricans in general have access to adequate housing.
By comparison, Guatemala spends only 5.7 percent of its GDP on social programs, and only 37 percent of its population live on more than $4 a day. Yet among the country's indigenous majority, only 20.4 percent live on more than $4 a day, compared to 48 percent of non-indigenous Guatemalans.
"Guatemala once again came in last place on the index, with very little change from last year. It ranks near the bottom in both GDP growth and GDP spent on social programs, and there has been no improvement in women's rights, which received the lowest score again," the report said.
In neighboring Honduras, "political rights improved from last year, yet civil rights decreased, and in both variables it ranked toward the bottom of the group."
Honduras is also cursed by having the world's highest homicide rate – 85.5 per 100,000 people in 2012, more than twice as high as that of El Salvador (41.1) and nearly 10 times that of Costa Rica (8.8).
But as the report points out, poverty and murder do not necessarily go hand-in-hand. Nicaragua, with an annual per-capita income of just $1,756 and a minimum monthly salary of $192, reported a relatively low homicide rate: 11 per 100,000.
"The idea that insecurity is a direct result of poverty is often used by governments themselves as a means to justify inaction or failure to provide citizens with a secure living environment. The picture they seek to pain is one where poverty and inequality render helpless against criminality and violence," wrote Matthew Budd and Marcela Donadio.
Unlike some other regional measures of prosperity and poverty, AQ's Social Inclusion Index doesn't just describe the problems, but also offers recommendations.
For one thing, it said education remains underfunded and often distant for too many school-age children. That is especially true of indigenous kids, who are much more likely to be unemployed upon reaching adulthood. In Guatemala, for example, only 17.4 percent of the indigenous population has access to a formal job, compared to 43.6 percent of their fellow citizens of Spanish descent.
The report also points out that two Central American countries – Honduras and Panama – tied for lowest scores in the hemisphere when it comes to LGBT rights.
"In these countries, as well as countries like Costa Rica and the U.S., which all score close to the top in other rights – such as political, civil and women's rights – simple steps can be taken to improve the full inclusion and participation of lesbian, gay, bisexual and transgender populations. That includes recognizing same-sex relationships, legalizing same-sex marriages, giving same-sex couples the right to adopt children, allowing homosexuals to serve in the military, bolstering protection against LGBT discrimination, and passing legislation on gender identity protection."
Finally, the report's authors urged the government of Costa Rica – along with those of Argentina, Colombia, El Salvador and Honduras – to start including questions that measure race and ethnicity in their national censuses. It noted that, "while these are socially and politically fraught issues, both historically and today, only by having policy and popular access to these realities can social inclusion be effectively addressed."