After months of shooting and editing, "Italia 90" finally premiered last night at Cine Magaly, and the atmosphere felt like a red-carpet event: Enormous posters stood in the corridor, marketing people pooled outside and every media outlet in the city showed up to document the release. The public premiere will take place tomorrow, but for the film's production team and interested journalists, last night was an exciting sneak-peak, and photographers packed onto the cinema steps like true paparazzi.
"Italia 90" tells the story of the Costa Rican national soccer team, La Selección, during their landmark World Cup performance in 1990. An ensemble drama about the teammates and their personal handicaps,  the film explores how a bunch of immature blue-collar workers helped redefine La Sele as a professional global threat on the playing field.
But the real highlight of the evening was the arrival of the original Italia 90 players. Most of those World Cup teammates have lived quiet lives since the mid-1990s, and the chance to see them together in public was a rare treat. They are older now, and all of them have shaven their one-fashionable mullets, but nostalgic fans recognized them immediately and asked for autographs. The aged heroes posed in front of the cinema entrance for pictures, then marched together into the building to find their VIP seats.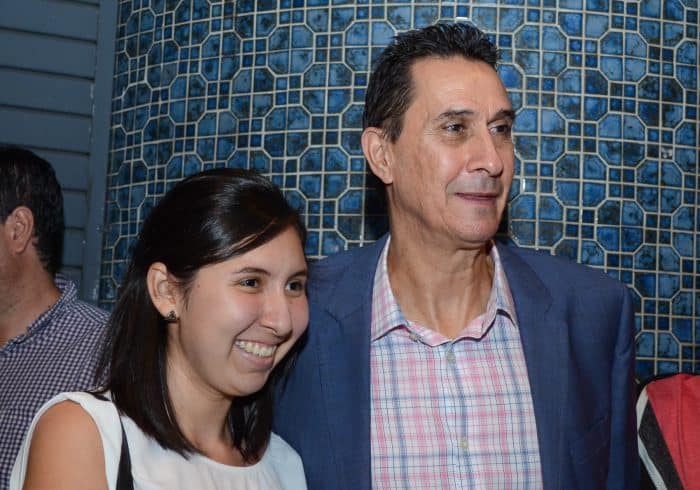 "This film is for you," said director Miguel Gómez during his opening speech. At his request, the Italia 90 players filed down the aisles and formed a line on the cinema's main stage. Judging by the thunderous applause, their fame will live on.
The public premiere of "Italia 90" takes place tomorrow, May 28, at various theaters in the Central Valley, and the film will release nationally on June 5.