The 2014 ISA World StandUp Paddle and Paddleboard Championship (WSUPPC) is underway in Nicaragua, where for the first time ever, Costa Rican athletes are competing against the best paddlers from around the globe. Opening ceremonies began May 3 and the tournament wraps up Sunday.
Costa Rica sent six athletes to Nicaragua for the competition. So far the Ticos have not seen much success, but Costa Ricans competing in stand-up paddleboarding (SUP) surfing, this year's first event, are appreciating having reached the world championship.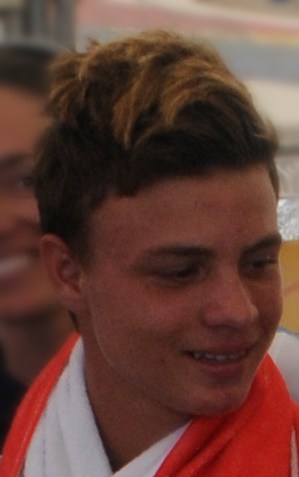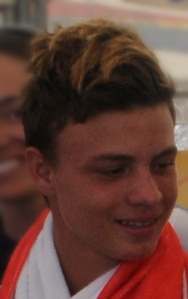 "I am really happy," said Dennis Picado, a 15-year-old SUP surfer from Jacó. "The level is too high – it's too hard. But I really like the contest."
SUP surfing (one of six events in total) kicked off Sunday in La Boquita, a remote, pretty beach town on Nicaragua's southern Pacific coast. Three Ticos competed in the event.
The surfing portion of the tournament – where participants catch waves and use a paddle to navigate their boards – lasted three days and wrapped up Tuesday afternoon. World titles went to two young competitors: Poenaiki Raioha, 17, of Tahiti, and Emmy Merrill, 20, from the U.S.
Costa Rica's trio of surfers struggled to keep up with world 's top competitors, which was not a huge surprise. This was the first year that Costa Rica held national SUP surfing tournaments, and the inexperience showed.
"The level of this sport is too high," said SUP surfer Brian Sandoval, 34. And making matters worse, "we had bad conditions the whole time we were competing," he said. "It was low tide. There were a lot of rocks. A lot of wind."
Still, watching the best athletes in the world in action served as inspiration. "For me, as a surfer, this is the greatest thing that can happen," he said.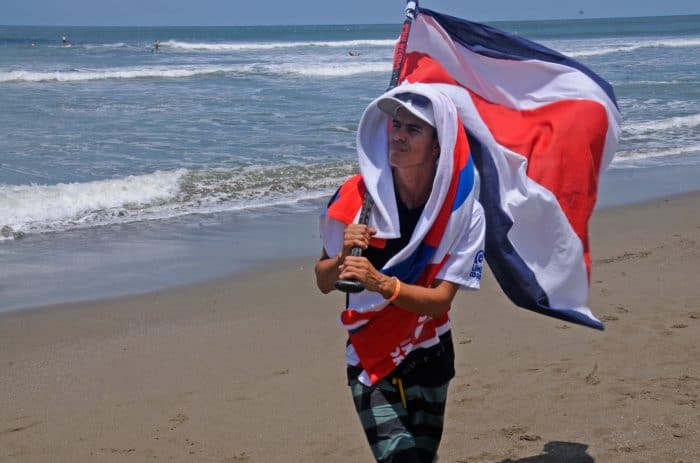 Each event allows two men and one woman per country to compete. SUP surfing involved about a dozen qualifying rounds to narrow down the field, and during each qualifier, four athletes rode waves for 10 minutes. Rides are scored based on speed, power and critical maneuvers,with the top two athletes moving on, and the bottom two entering the "repechage" bracket, where athletes who have lost once can fight their way back to the finals.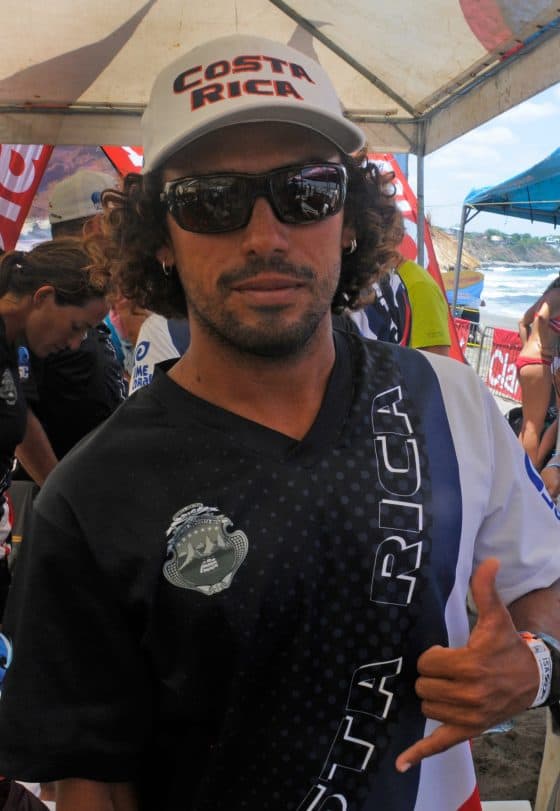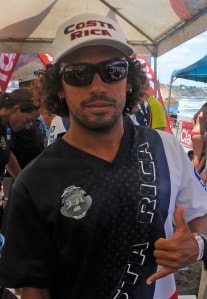 Costa Rica surfers Picado, Sandoval, and Jenny Kalmbach, 30, participated in the event. Picado and Sandoval were both knocked out of the tournament on day two while ending up in the bottom two during the same qualifying round.
Kalmbach – who was born and raised in Costa Rica but now lives in Kona, Hawaii – lost a qualifying round early in the tournament, but fought her way back through an impressive showing in the repechage bracket.
On day three, up against tough athletes from Peru, South Africa and Australia in the repechage semifinals, Kalmbach struggled against strong wind. At the end of the round, the whole Costa Rican team circled around to congratulate her. As Kalmbach carried her board back, she learned that her score was not good enough to advance.
"I'm happy to have made it this far," she said before making the rounds to high-five and hug other athletes.
Kalmbach had been seeded last in the tournament. She placed in the top half of the event, finishing 8th out of 17 women.
Wednesday was a day of rest, but the competition will continue Thursday with the next five events: SUP racing technical, SUP racing distance, paddleboard technical, paddle board distance and relay.
The athletes competing in these events for Costa Rica are Erick Zamora, Edith Garcia and Rolando Herrera. Unfortunately, the national champion of Costa Rica, Geovanny Espinoza, had to stay home. He is Nicaraguan and couldn't complete the paperwork in time to become a Costa Rican resident.