"We're very casual," said Cristina Jones, co-owner of Maradentro, as her guests settled around a long, cloth-covered table. "We eat samples, we drink wine, and we try new restaurants. It's not a formal event."
For the past year, Jones has run a roving dinner club for members of the press and friends in the restaurant industry. The group has gathered roughly 10 times, tasting the victuals and vinos and San José. Roughly a dozen people show up to each event, but as many as 50 foodies have participated.
For Jones, Tuesday was a special occasion: She recently became co-owner of Maradentro, a brand-new Mediterranean tapas bar in Escazú, along with chef and business partner Gabriel Rafaelli. Jones is the titular president of C. Jones & Co. Blackbook Business Development, where she develops brands for a variety of high-end clients. Yet Jones is now investing in her own establishment for the first time.
"I never expected to own a restaurant," said Jones, as she sipped a glass of chardonnay. "But I decided to take the opportunity."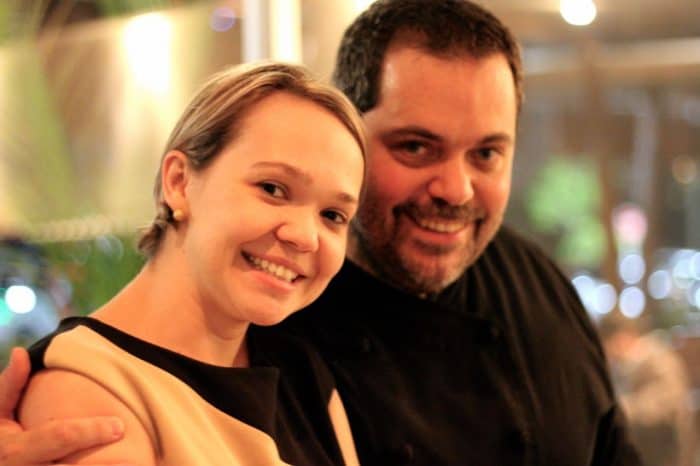 Jones and Rafaelli have been friends for many years, and collaborating on Maradentro struck them both as a good idea. Open only two weeks, Maradentro still bears the sign of a past eatery, but the soft lighting, modernist design, and elegant décor make the restaurant seem like a longtime fixture of Distrito 4, an Escazú commercial complex.
Jones' guests that night included journalists and hospitality colleagues, who savored samples of fried calamari, succulent clams, caprese salad and seafood blends. Rafaelli waxed poetic about his dishes and their inspirations, and diners kibitzed across the table. Jones herself was born in Costa Rica and lived many years in the U.S., and she alternated effortlessly between Spanish and English conversations. By 9:30 p.m., the scene was alive with chatter and laughter, not unlike a Sicilian dinner table.
"We want people to come here after work, spend time as friends," said Jones. After a pause she added: "I want this to be a neighborhood place."