With last year behind us, it's time to look forward to some of our picks for the top stories to watch out for in Costa Rica this year. We're pretty sure it's going to be an exciting year, particularly with presidential and legislative elections coming up. Whoever wins, the next administration will face some tough challenges that could define the long-term stability – and sanity – of this great nation. Here we go:
1. Tourism's steady climb
The U.S. economy is recovering, which is great news for Costa Rica's tourism sector, which receives 39 percent of its visitors from the United States. On top that, the Costa Rican Tourism Board recently released tourism stats for 2013, which showed a 3.6 jump in the number of tourist visits over 2012. Yep, the country seems poised for a vacation comeback, and business owners say they expect another spike in travelers this year. Meanwhile, a couple of big hotels have opened in the northwestern province of Guanacaste, which also has seen an upswing in the market for vacation homes. Pura vida, mae.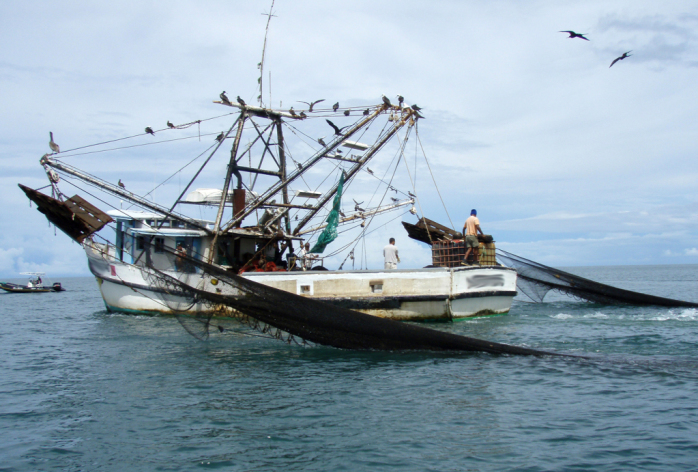 2. What will become of Costa Rica's oceans?
In 2013 we saw the Costa Rican government flip-flop on a shrimp-trawling ban, environmental groups campaign against the Costa Rican Fisheries Institute (Incopesca), and hundreds of sea turtles die in long-line fishing accidents. Though the country has a history of inconsistency with its ocean resource management, outgoing President Laura Chinchilla was honored during her term for some of her efforts against shark finning and toward better ocean administration. Still, environmental groups want more fishing regulations and ocean conservation will surely be a hot-button issue for the next administration.
Issues to watch: Will lawmakers finally reform Incopesca to remove the conflict of interest in its board of directors? Will the next administration take more steps to help poor, coastal artisanal fishermen and their families? Will the next administration enact a plan to better protect marine resources and make commercial fishing more sustainable?
3. Costa Rica's carbon-neutrality goals: Myth or reality?
In 2007, Costa Rica declared its goal to become the world's first carbon-neutral country by 2021, but little progress has been made in the seven years since that announcement. A 2013 study by the University of Costa Rica found that traffic jams increase emissions by 30 percent in the country's cities, and Costa Rica's Environment Minister René Castro called automobile pollution the "Achilles' heel" of the carbon-neutrality project.
While there is plenty of work to be done, Costa Rica took several leaps forward last year. The country launched the world's first "environmental bank," BANCO2, which will deal exclusively in carbon credits, and announced plans to make coffee farming carbon-neutral.
But the clock is ticking, and with only seven years to go, you'd think Costa Rica's presidential candidates would press the issue. Instead, they've largely ignored it.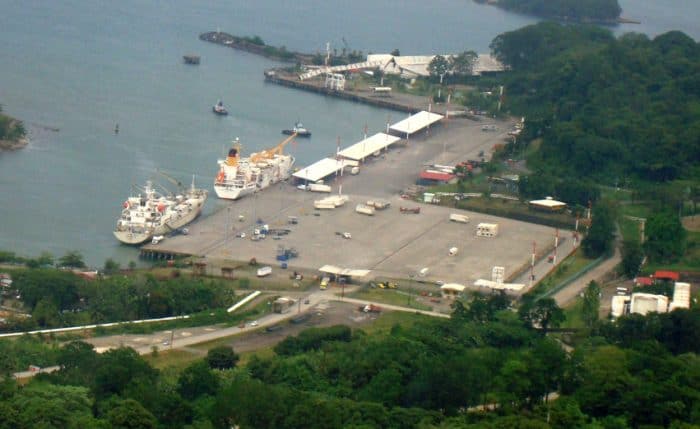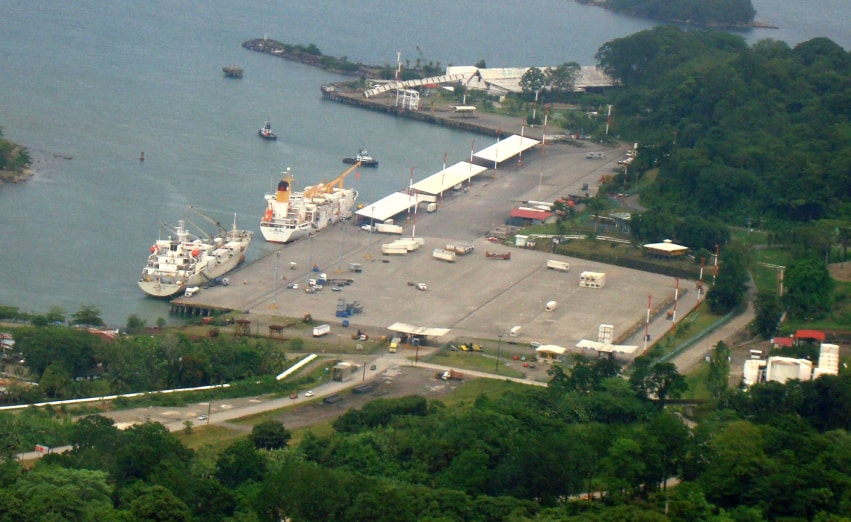 4. Moín Port expansion
Dutch company APM Terminals was set to break ground on the Caribbean's much-needed port expansion in September, but was stalled by the National Technical Secretariat of the Environment Ministry (SETENA) in its environmental review process. In 2012, the World Economic Forum ranked Costa Rica, which is the world's largest exporter of pineapples and second-largest exporter of bananas, as having the fourth worst port infrastructure in the world. The new $922 million expansion would make Moín one of the most modern ports in the world.
While business leaders and the Chinchilla administration have called the project vital to development, environmentalists and union leaders have opposed it. The courts already have rejected two union lawsuits, but environmental groups have announced plans to file another with the Constitutional Chamber of the Supreme Court if SETENA approves the project. Environmentalists say the project would damage a nearby wetland and that SETENA is constitutionally obligated to reject the request.
APM Terminals is no stranger to environmental mitigation, and the truth is that without the port renovation, Costa Rica's economy would suffer a severe blow. We think 2014 is the year the deal moves forward, but under a new government administration.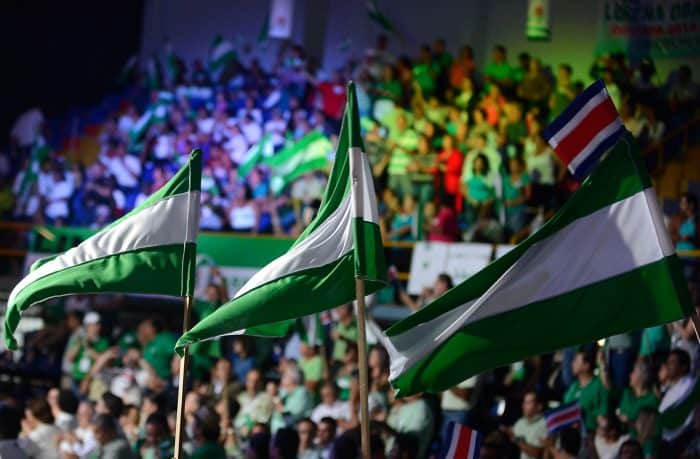 5. Is a Costa Rican primavera on the horizon?
Costa Rica's most dominant political party of the last half-century may find itself in the role of opposition in 2014.
Since the 1948 civil war, two parties have dominated Costa Rican politics – the National Liberation Party (PLN) and the Social Christian Unity Party (PUSC). Since 2006, PUSC has fallen to minor party status. Its 2010 presidential candidate, Luis Fishman, won only 5 percent of the vote, and the party came in fourth in Legislative Assembly seats.
This year the other shoe may drop. PLN nominee Johnny Araya faces a dual threat from the left and right. A January poll from the daily La Nación put Araya in a virtual tie with Broad Front Party candidate José María Villalta and Libertarian Movement Party candidate Otto Guevara. The poll showed Araya would lose in a runoff matchup against either opponent, and the margin wasn't close. However, a CID-Gallup poll in January showed Araya with a comfortable 13 percent margin and within reach of the 40 percent required to prevent a runoff.
Even with an Araya victory, polls have indicated that the Broad Front Party will gain seats in the Assembly and become a national force after having only one sitting elected official.
6. Border dispute: Costa Rica vs. Nicaragua
Last year was a rocky one for Costa Rican-Nicaraguan diplomacy, encompassing a period of border disputes, ill-advised territorial claims and the closing of a Costa Rican Consulate in Managua due to a xenophobic backlash. The stickiest chapter was the two nations' squabble over the San Juan River, and whether Nicaragua's secret canal projects or Costa Rica's road-building had caused environmental damage to the waterway.
This particular border dispute is their fourth legal battle at the International Court of Justice in The Hague in the past 20 years, and although we can expect a verdict this year, we can also assume ongoing bitterness between the two governments – not to mention Nicaragua's growing interest in an inter-oceanic canal. Stay tuned.
7. Can we just balance the budget already?
Solving Costa Rica's budget crisis has long evaded President Laura Chinchilla. Will the next president find a way to balance the budget?
According to the United Nations Economic Commission for Latin America and the Caribbean, public sector debt reached 52.2 percent of gross domestic product at the end of the first half of 2013, up 7.6 percent from the same period in 2012, driven in part by automatic public sector employee raises and rising costs from the country's socialized medical system.
Libertarian Movement Party candidate Otto Guevara has made no secret of his distaste for raising taxes, but even if taxes go low, it doesn't seem likely that Costa Rica will be able to outgrow its revenue collection problem, considering ECLAC projections of a contracting Tico economy.
Johnny Araya of the ruling National Liberation Party has favored taxes to close the public debt gap. The former San José mayor suggested dumping the country's sales tax in favor of a value-added tax, reforming the income tax and creating a "clear and rational" tax on capital gains.
José María Villalta of the Broad Front Party has downplayed public debt, but also has said he favors a more progressive tax code where those who can pay more taxes, especially the financial sector.
Regardless of who voters chose this February, the next president will still have another force to content with over the budget: a fractured Legislative Assembly.
8. Will in vitro fertilization finally become legal?
In the Western Hemisphere, the medical procedure that fertilizes a woman's egg outside the womb is only illegal in Costa Rica.
First proscribed in 2000, Costa Rica's Legislative Assembly has since engaged in a dance on reinstating the procedure. Last December, the legislature planned a vote on the issue, but failed to reach a quorum. The Inter-American Court of Human Rights already has ruled that Costa Rica must grant its citizens access to the procedure as a matter of human rights. The irony is that Costa Rica fought for nearly a decade to headquarter the human rights' court in San José. President Laura Chinchilla also pushed for its legalization.
Currently, a coalition with the ruling National Liberation Party and a group of small socially conservative parties has impeded multiple attempts to legalize the procedure. The Legislative Assembly will return from its recess on Feb. 4. A new president and a new legislature will take their offices in May.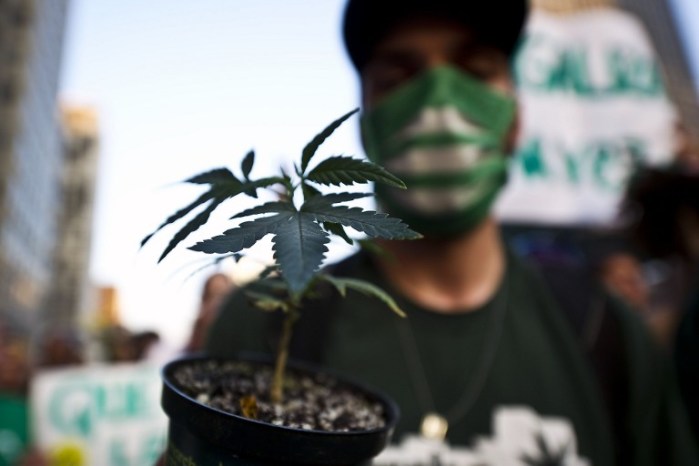 9. Will Costa Rica legalize illicit drugs?
Are you high? Just kidding. Despite Uruguay's move last December to become the first country to legalize, regulate and tax marijuana, Guatemalan President Otto Pérez Molina's calls for legalization of illicit drugs to combat regional violence, and Costa Rican President Laura Chinchilla's willingness to debate the issue, don't expect Costa Rica's lawmakers to rally behind the effort anytime soon, if ever.
10. Costa Rica heads back to the World Cup
After missing out in 2010, Costa Rica returns to the World Cup with a trip to Brazil this summer. The squad's appearance might be short-lived. The Costa Rica Men's National Team ("La Sele") was drawn into a dreadful group with three former World Cup champions – Uruguay, England and Italy.
That's not to say Costa Rica doesn't have a prayer. While La Sele will be heavy underdogs against those formidable foes, its three opponents aren't the powerhouses they once were. The group is so lackluster that there's not even a clear favorite to top the group. Meanwhile, La Sele is sending its best squad since 1990, the year of Costa Rica's first World Cup qualification and the only time the squad advanced past the group stage.
Led by the trio of Joel Campbell, Bryan Ruiz and Bryan Oviedo, and stud goalie Keylor Navas, the cup campaign begins against Uruguay on June 14. Costa Rica has never beaten Uruguay in eight matches. The World Cup 2014 seems like a perfect time to break the streak.