CAFTA Question on Exam Stirs Controversy
THE Spanish exam students musttake in order to graduate from high schoolcontained a paragraph criticizing theCentral American Free-Trade Agreementwith the United States (CAFTA), and hasdrawn harsh criticisms from CAFTAadvocates and the leaders of the PublicEducation Ministry.The paragraph, which reads, in part,"CAFTA is not free trade, but a hiddenreform of the state, antidemocratic, withoutdialogue, without debate," was followedby questions testing the student'scomprehension of the text. Critics havesaid it should not have been included, orthat both pro- and anti-CAFTA viewpointsshould have been expressed,according to the daily La Nación.Wilfredo Blanco, Vice-Minister ofPublic Education, called the question"manipulative" and told the daily, "I amvery bothered and it is a incomprehensiblelack of ethics." Public Education MinisterManuel Antonio Bolaños has requested areport on the reasons the question wasincluded and is considering possible sanctionsagainst the test's authors.The instructors who wrote thatsection of the test had drawn the sectionfrom the University of Costa Rica weeklypaper El Semanario, and said they neverhad expected it to cause so much controversy,the daily reported.
You may be interested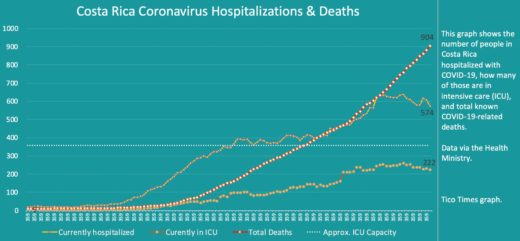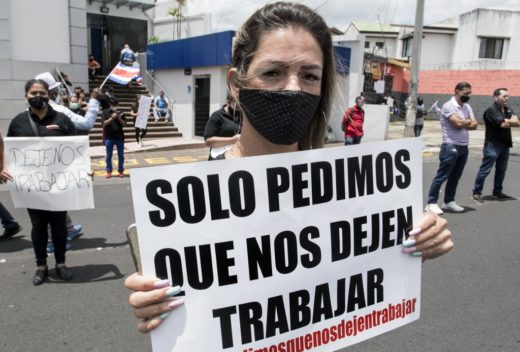 Business
3342 views
Some 34 million jobs lost in Latin America due to pandemic
Carlos MANDUJANO / AFP
-
September 30, 2020
The two aspirers for the presidency of Costa Rica, the evangelical preacher Fabricio Alvarado and the former minister Carlos Alvarado, reach the closing of the electoral campaign for April 1st with a technical draw, according to a poll disclosed this Friday.