Piano Prodigy Strives to Further His Education
WHILE his head and shoulders sway slightly with the music, the fingers of young Mijaíl Rodríguez dance over the keys of his piano in dramatic sweeps as he plays Beethoven's Sonata in G major.His eyes fixed downward at the keys, Rodríguez holds his breath during the complicated moments as he puts on a show, his fingers jumping from one side of the piano to the other as he finishes the piece with a flourish and allows himself to exhale."That usually is played with a harpsichord," he says, now relaxed as he strikes a few chords absentmindedly in the wake of his performance. "But obviously we use different instruments in our time period."RODRÍGUEZ, 18, was born in the Ukraine and moved here with his Ukrainian mother and Costa Rican father when he was three years old. It was in Costa Rica at the ripe age of six that he discovered the great passion of his life in an old instrument his father bought on the black market in Ukraine before his son was born."My father bought this piano in Ukraine for very little money," Rodríguez explains, pointing to the upright darkbrown piano that still sits in his den. With its shiny veneer, flawless sound and spotless surface, the antique piano that appears almost brand new stands witness to the dedication of one musician and his dream."I used to play it all the time, so my parents spoke to a teacher who lived close by," he says. "She offered to give me free lessons if she could keep the piano in her house to give other students lessons, and it just sort of developed from there."LIKE countless teens, Rodríguez has a somewhat spiky hairdo, loves soccer and sports a yellow Livestrong bracelet. But he wasn't always like every other kid growing up in the eastern San José suburb of Curridabat."We used to laugh because everyone would be outside playing soccer in the plaza (of our apartment complex) and I was upstairs playing the piano," he says with a smile.While some kids annoyed neighbors by blasting Led Zeppelin, Smashing Pumpkins and the Beastie Boys from their stereos, Rodríguez would elicit complaints upon pounding out a few Bach or Mozart pieces on his piano a little too late at night."'All right, that's enough!'" he shouts, imitating his angry downstairs neighbor pounding furiously on her ceiling with a broomstick.WHEN it came time to choose a more formal education, Rodríguez knew exactly that he wanted to do: attend a performing arts school in the United States and become a professional musician.At just 14, and with very little knowledge of English, Rodríguez left Costa Rica to attend the prestigious Interlochen Center for the Arts, a residential high school in northern Michigan.He describes his experience and training at the school as "one of the best things to happen to my development as an artist.""It was a very good environment with people who all had similar interests," he explains. "We had a lot of opportunities in the north, with Ann Arbor and Detroit very close, to see big acts and great artists in that area. It was very encouraging."Although this experience taught Rodríguez about classical music, he still feels he has much to learn."I really want to learn about jazz piano," he says, "but I just haven't had the opportunity to really learn the genre yet."AFTER three years at Interlochen, Rodríguez turned his sights to higher education, with the goal of fulfilling his dream of becoming a concert pianist. When he played with Roberta Rust, a piano instructor who visited Interlochen from Lynn University in Boca Raton, Florida, he knew his choice had been made.Rust had been taught under award-winning pianist John Perry, the father of Rodríguez's personal mentor at Interlochen, Steven Perry.After applying, Rodríguez was accepted to Lynn University and given a complete scholarship to study there for the next four years. He moved to Boca Raton in August to begin his studies, but says a part of his musical soul remained in Costa Rica."Inside the conservatory there are large, grand pianos," he says, visibly holding back his excitement, "but I will always have (my first piano) in my mind wherever I go."RODRÍGUEZ'S scholarship doesn't cover living expenses such as food, health insurance and room and board – necessary essentials Rodríguez and his family cannot afford."The schools in the United States are very expensive," he says. "Although they have already paid for tuition, there are other things, like food and rent."The pianist is currently living in Boca Raton with the assistance of a bank loan, but is soliciting additional funds from anyone willing to assist him.Anyone who wants to help may contact José Rodríguez, Mijaíl's father, at 272-2718 or rodriguezfr@hotmail.com.
You may be interested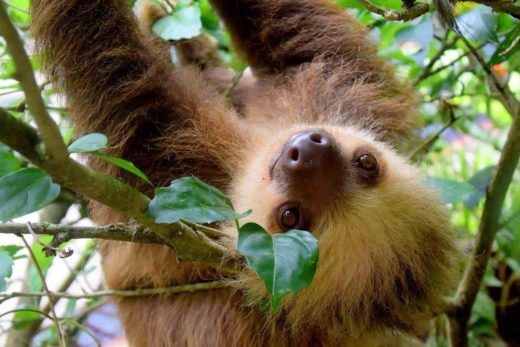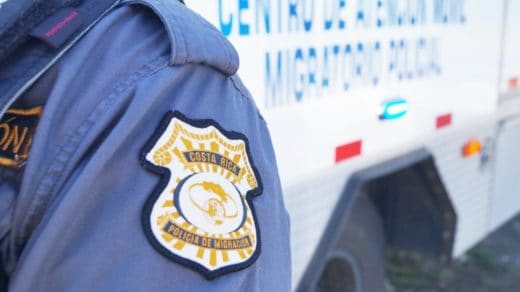 Business
72 views
How can I immigrate to Costa Rica?
Lic. Jorge Montero B.
-
February 28, 2021
Back in September 2016, when we lived in a completely different social environment, not yet affected by the global pandemic,…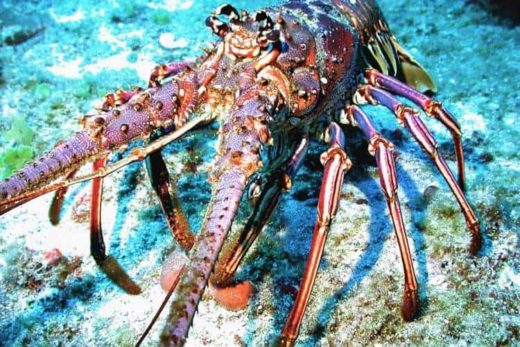 Fishing
1708 views
Central America begins ban to protect lobster
AFP and The Tico Times
-
February 27, 2021
Countries of Central America and the Dominican Republic on Monday will begin a ban to protect the Caribbean spiny lobster…