New Sash Café Offers Savory Lebanese Cuisine
IT'S billed as a snack bar and located in a mini-mall, but Sash Café is not some neon-lit fast food joint. It's a compact but stylish three-month-old restaurant and bar owned by brothers Bacher and Henry Mema, featuring savory Lebanese cuisine and an equally delicious ambience.When the weather's warm in the western San José neighborhood of Rohrmoser, guests can dine in the canopied outdoor area in front, seated on comfortable red-pillowed chairs at one of four candlelit tables. Inside, the restaurant's long, narrow downstairs room is bordered on one side by chefs in crisp whites working behind a glass display counter, and on the other by a row of tables. Sheer ocher-colored curtains line the entryway, large leaf stencils enliven the mint-green walls and the tables are beautifully illuminated by sculptural, white-tipped branch lights and columnal paper lanterns in colorful shades. A mix of Middle Eastern and techno music burbles over the whir of the ceiling fans.The wait staff is friendly and attentive, offering helpful suggestions and descriptions of dishes, and discreetly whisking away empty plates and full ashtrays, although one companion didn't receive the drink she initially asked for the night we arrived and had to ask again later in the meal. That same night, the women's restroom, though clean, lacked paper towels and toilet paper, although the bartender quickly remedied the situation.PRICES are reasonable, ranging from ¢900-1,300 ($1.90-2.70) for appetizer plates to ¢3,900 ($8.10) for an entrée of ribs or ¢8,900 ($18.50) for a group platter of shish kebab or kafta for four. Diners can request bowls of toasted pita bread and not-too-garlicky hummus, lightly garnished with olive oil and paprika, as an appetizer, but better still is the restaurant's namesake, Sash: finger-food-sized packets of the same warmly crisp pita layered around melted cheese, delicately seasoned with oregano.Meat lovers have several dishes to choose from, including a juicy grilled chicken breast (¢2,800/$5.80) and the tender, savory strips of beef in the shwarma (¢1,700/$3.50), wrapped in warm pita and drizzled with a tangy sauce.A few vegetarian options are on the menu, including a very crunchy falafel (¢1,900/$4) and grilled seasonal vegetables on skewers (¢2,200/$4.60). Most dishes come with a refreshing tomato and cucumber salad; large plates are accompanied by hummus and tabbouleh.Don't fill up on the pita and hummus, as our group did; desserts include knefe, a Lebanese variation on cheesecake, or crepe-like concoctions filled with Nutella, strawberries, banana, coconut or pineapple.Sash offers a variety of fresh fruit drinks and coffee drinks, as well as beer and wine by the glass or bottle; Argentinean wines dominate the modest selection. Our waiter recommended La Pampa, a smoky, full-bodied malbec-merlot that complemented our divergent choices (¢8,000/$16.70). Guests may also order cocktails from the bar, or take their meals there if they like. A note of caution: we arrived relatively early and had the place nearly to ourselves, but repeat diners have noted that the bar can get very crowded and hot later in the evening.That said, the bar is one of the main attractions here. Lowslung settees and luxuriously plush claret-colored couches scattered with throw pillows beckon under dim (read: flattering) lighting. Though not extensively stocked, the bar produces the basics, such as margaritas and Black Russians, and offers fruit-flavored tobaccos to smoke with a hookah. This place is a kind of urban oasis that invites pre- or post-meal cocktails and conversation, at a lazy pace, with the clink and glint of cocktail glasses and smoke swirling lazily overhead.Located in Plaza Mema, near Plaza Mayor in Rohrmoser, Sash Café is open 11 a.m.-2 a.m. Monday-Saturday, and 11 a.m.-2 p.m. Sunday. Call 232-1010 for reservations or orders to go. Menu prices include sales tax.
You may be interested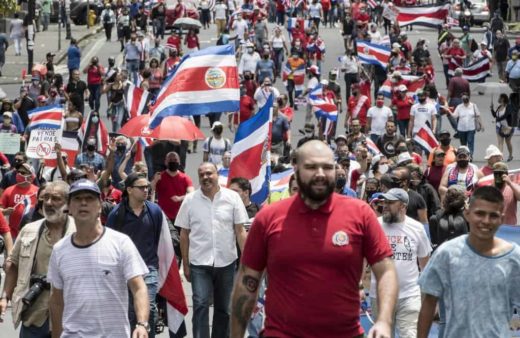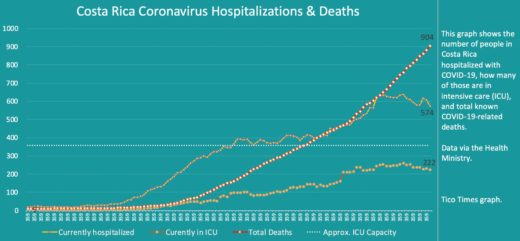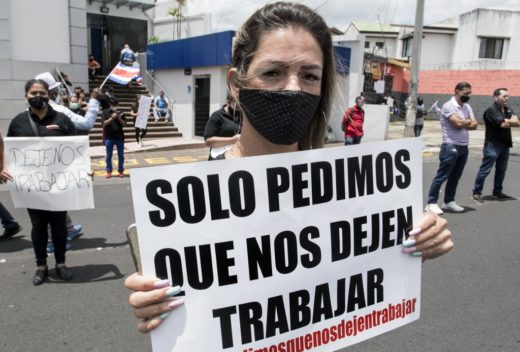 Business
3342 views
Some 34 million jobs lost in Latin America due to pandemic
Carlos MANDUJANO / AFP
-
September 30, 2020
The two aspirers for the presidency of Costa Rica, the evangelical preacher Fabricio Alvarado and the former minister Carlos Alvarado, reach the closing of the electoral campaign for April 1st with a technical draw, according to a poll disclosed this Friday.