Nicaragua has opened a new Cultural Center in the La Carpio neighborhood of Costa Rica as a generous gesture and an effort to re-establish itself on the world stage as a center of democratic values. La Carpio is located in the La Uruca section of San Jose and is well-known for its magnificent views of the municipal dump and the mine that surrounds the area.
Visitors can take in the vista while entering on the "rustic" road, which is the only one in and out. It is not suggested to use Uber or red taxis because the drivers become enchanted with the opportunity to visit La Carpio and may never leave, so they seldom show up.
Once in La Carpio, visitors do not have to worry about the police interfering with their fun as they almost never see them. The police only come in every once in a while, and when they do, they come en masse.
If lucky, more than a hundred or more may show up at a time. While there, visitors can enjoy a variety of activities at the new Cultural Center, including drinking authentic Nicaraguan beer and rum, eating exotic street food cooked off a rusty wheel rim, dancing, and even getting into a fistfight with just about anybody!
If visitors want to enjoy the experience, they should go late at night, wear fancy clothes and lots of expensive jewelry. A new luxury car is a plus, and if they bring a gringo with them, they will be assured to get the full experience.
Reservations are not needed for shootouts, but visitors will need to reserve the proper bulletproof jacket in advance or bring their own. They should remember to practice running in a serpentine pattern!
If visitors want to reserve a table, they can contact Pablo at +506 6008 1010. However, reservations are fully booked at this time due to the high demand after a couple of recent murders.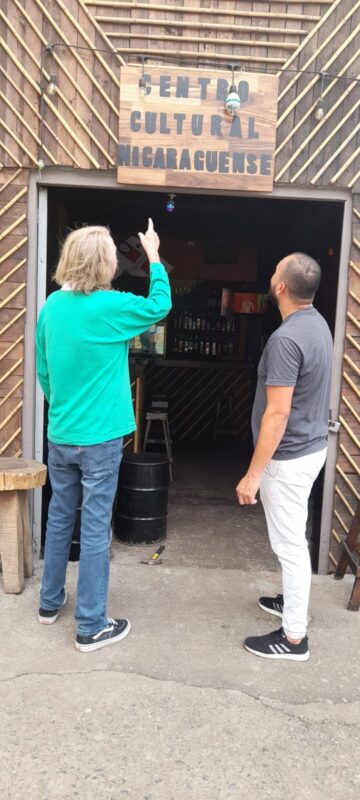 Please note that it is April Fool's Day, but there really is a Centro Cultural Nicaraguense in La Carpio, located just before El Terminal on the left. Visitors can ask for Durley. While it can be a great place to spend a late afternoon, the ticket says, "you assume the risk once you get on the ride."
If visitors ever really want to go, they should call Pablo. However, there has been something ugly going on down there in the past few days, and it is very dangerous right now at any time. It is truly at DEFCON 1 for the time being.