The COVID crisis has crippled the tourism industry and has greatly diminished the once-thriving Costa Rica dental tourism sector.
Leading dental tourism clinics that were bustling with patients in January and February now sit almost empty. Thousands of talented dental specialists are without work, waiting for the borders to open again. The economic paralysis that faces Costa Rica is creating an opportunity for Costa Rican citizens and residents to benefit from lower prices on dental care at the top dental clinics in the nation.
Dental implants are often priced at $3,000 or more in the United States and Canada. Most reputable dental clinics in Costa Rica offer dental implants for approximately $1,000 — almost 70% less than the same titanium dental implants found in the USA. Through July 2020, Goodness Dental is offering Costa Rican citizens, residents and expats an even deeper discount to help patients get the care they need at lower prices during this economic crisis. Dental implants that were once priced at $1,000 have been discounted by an additional 20%. Goodness Dental also offers a lifetime replacement guarantee on dental implants.
Ranked as one of the top five dental clinics in the world by Global Clinic Rating, Goodness Dental has achieved a remarkable 99% success rating on the placement of dental implants. This rating builds strong confidence. The lifetime replacement guarantee is a commitment to complete patient satisfaction. No other dental clinic in Costa Rica offers this level of confidence, with a lifetime replacement guarantee.
Prices on dental crowns, dental veneers and other procedures have also been reduced through July 2020. Once the borders open again, prices will return to normal. Now is the time for Costa Rican patients, residents and expats to take advantage of these remarkable discounts. Prices have never been lower.
Your business and support during this crisis is important. Your business helps us stimulate the local economy and give work to talented dental specialists who remain out of work. Goodness Dental employs the top dental specialists in the nation. Now is your chance to get the best possible dental care and expertise at the best possible prices, from May through July 2020.
Please visit the Goodness Dental Website or send an email with your needs to info@goodnessdental.com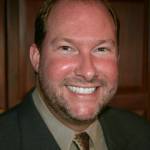 — Patrick Goodness, CEO, Goodness Dental
Goodness Dental is an American-owned dental clinic and is ranked as the #1 Dental Clinic in Costa Rica by CostaRicaDentalGuide.com and GCR.org.  Patients interested in learning more about dental tourism in Costa Rica may contact our patient coordinators Toll Free:
Dr. Peter Aborn: 866-218-1036
Dr. Carlos Fiorito: 866-260-5196
Dr. Karen Yurell: 866-367-6835
Ana Lucia Morales, CPC: 888-256-1768
This story was sponsored by Goodness Dental.