SIERPE, Puntarenas — Costa Rica's southwest is home to one of the biggest mangrove reserves in Central America.
The Térraba-Sierpe National Wetlands house thousands of acres of mangroves that are a vital ecological resource — they protect from storms, help maintain water quality and keep carbon dioxide out of the atmosphere.
The mangroves also provide an economic benefit to the region. They're home to piangua — a mollusk used in ceviche — and are a popular stop for tourists visiting the Osa Peninsula.
Recently, The Tico Times went on a night tour of the Térraba-Sierpe National Wetlands as part of our Southern Zone Deep Dive.
Here is what stood out to us as we cruised down the Sierpe River and through the wetlands.
5. Sunset over Río Sierpe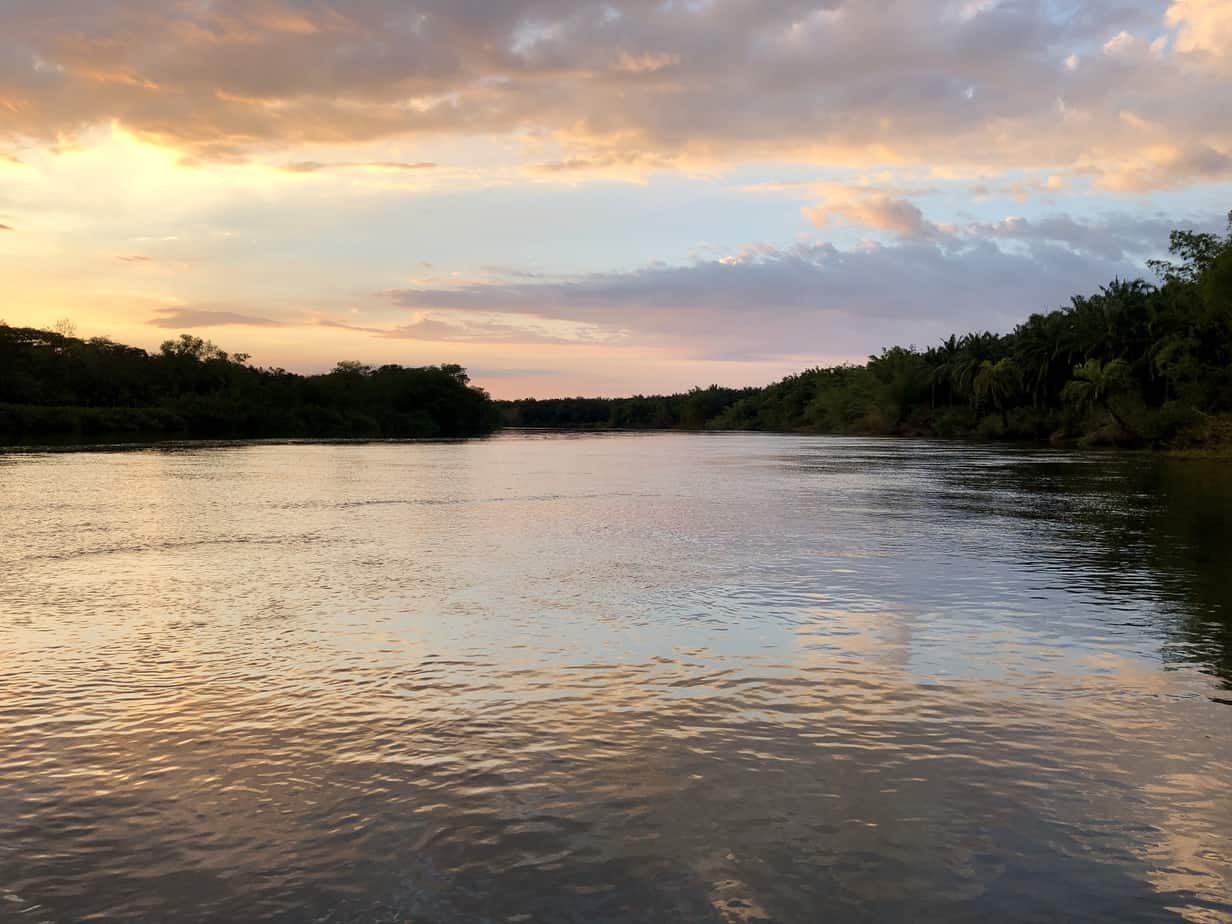 Our boat departed Sierpe at 5:15 p.m., and as we left the diminutive town behind us, we were treated to impressive views of the mangroves while the sun set.
There is less boat traffic on the river in the evening, and for most of the tour it seemed as if we were explorers discovering a new land. That felt especially true as we drifted through the mangroves at sunset, enveloped in the sounds of nature.
Even the tour guides — one of whom said he had worked in the mangroves for 38 years — pulled out their phones for pictures.
4. Manageable and enjoyable weather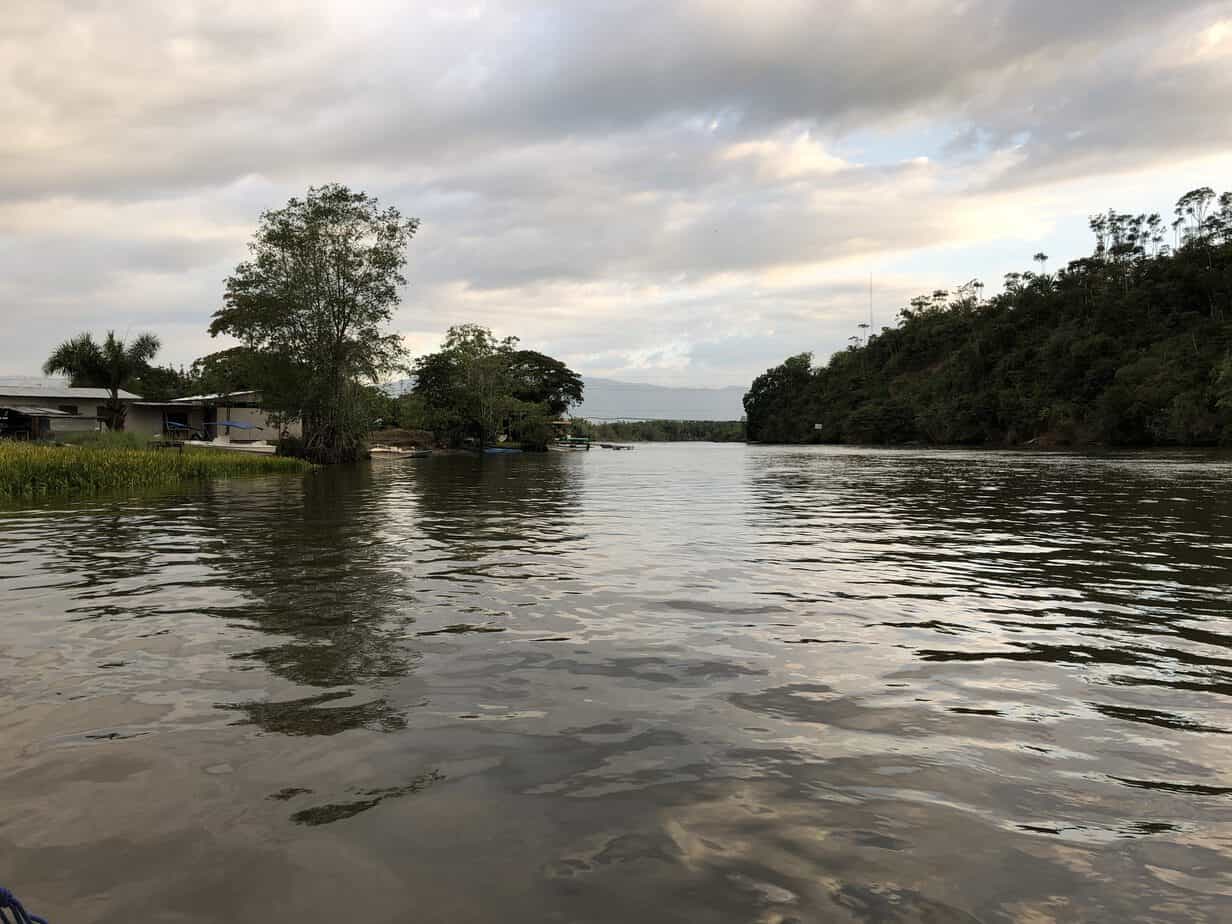 There are plenty of regions in Costa Rica that get downright chilly. I'm not talking polar vortex or bomb cyclone-levels of cold, but evenings in San José (or Monteverde, or in the mountain towns near Chirripó) don't exactly match what you'd expect in a tropical Central American country.
On the other hand, the heat and humidity in Sierpe — and throughout the rest of Costa Rica's South Pacific — can be nothing short of oppressive. The weather makes daytime excursions difficult and cold beverages taste like a slice of heaven. I can only imagine how uncomfortable a packed boat in the midday sun would feel.
But after 5 p.m., you can actually enjoy the outdoors without worrying about sunburn or setting personal records for sweating. And that makes a mangrove tour all the more pleasant. 
3. A sky full of stars
Aside from Puerto Jimenez, there are few large towns on the Osa Peninsula. And the middle of one of the largest mangrove reserves in Central America has very little light pollution.
Once it's dark, ask the boat captain to turn off the navigation lights and then look up. If you're like me and have spent most of your life in towns or cities, you might be surprised by what you see.
The sheer number of stars is humbling. As the tour guides scan the mangroves for animals, the sky is a show all by itself.
2. Avoiding Sierpe crowds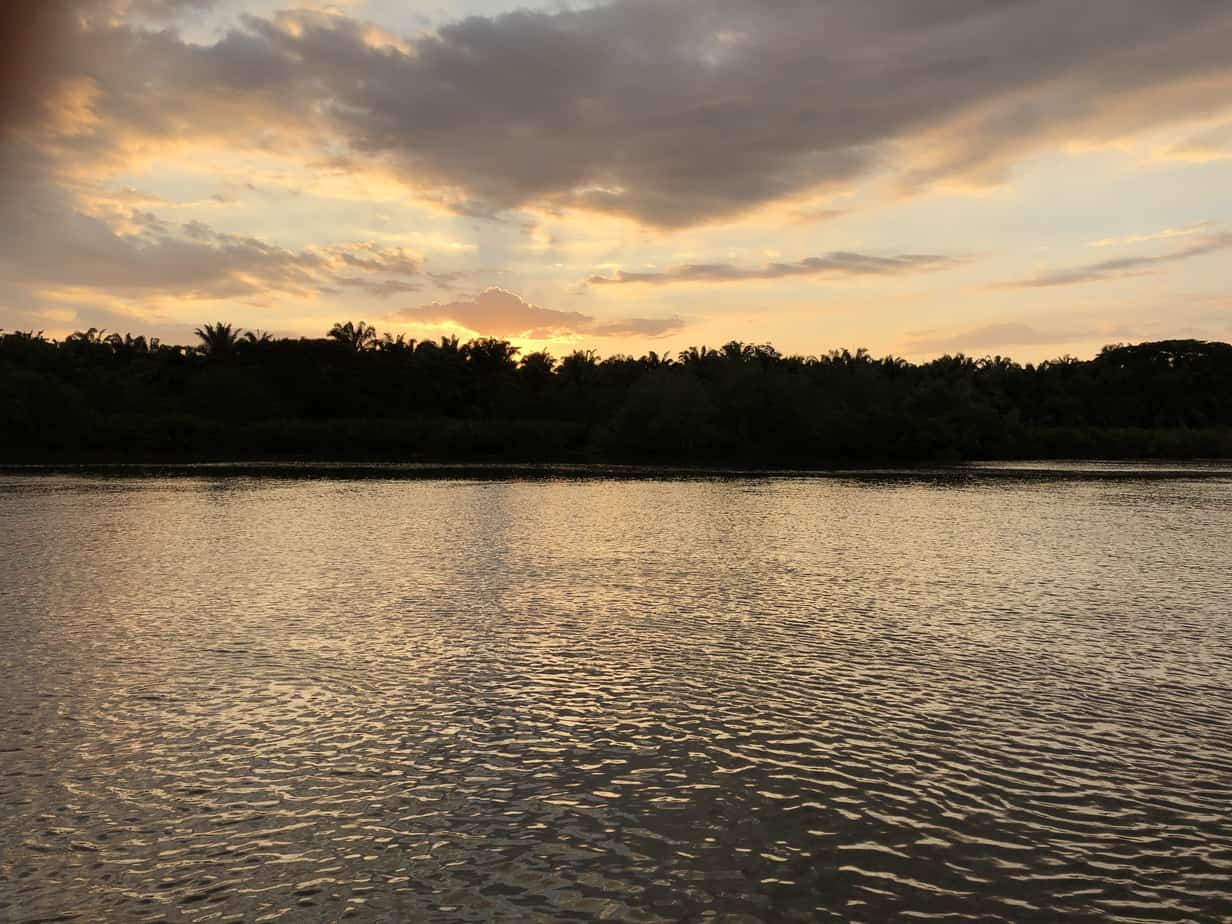 While it's considered the gateway to the Osa Peninsula, many people use Sierpe only as a jumping-off point for Drake Bay or Corcovado National Park. The majority of tourists who arrive on any given day will have departed by nighttime.
That means evenings in Sierpe are quiet, and your tour group will likely be smaller, too. There are fewer boats at night, which complements the already peaceful ride.
And with less manmade noise, you're more likely to see (and hear) the wildlife surrounding you. 
Speaking of wildlife…
1. Nighttime wildlife in the Sierpe mangroves
As our boat entered the mangroves, our guides pointed out dozens of distinct bird species, including the elusive potoo, which boldly camouflages itself atop tree stumps.
As dusk settled, we heard the rustling of animals settling in for the night or waking up to hunt.
In the dark, we spotted tití monkeys — Costa Rica's smallest primates, which are endemic to the region. We saw a large coati (pizote) scurrying up a tree to its young. Near the shores, crocodiles and caymans peered their eyes above the water.
And above our boat, a boa constrictor slithered through the branches in search of prey.
We stopped for a moment to admire the serpent and then silently drifted on through the night, brief visitors in a world that was not our own.
La Perla del Sur Adventures provided a free tour to The Tico Times. 
---
This story was made possible thanks to The Tico Times 5% Club. If only 5 percent of our readers donated at least $5 a month, we'd have our operating costs covered and could focus on bringing you more original reporting from around Costa Rica. We work hard to keep our reporting independent and groundbreaking, but we can only do it with your help. Join The Tico Times 5% Club and help make stories like this one possible.
Support the Tico Times