On Dec. 26, 2016, I woke up relieved. I had made it through my very first Christmas away from home. I remember reassuring myself that my second year of service would be different; I would make it home to spend the holidays with friends and family.
I would break out my winter boots, frolic in the snow, and snuggle up next to the fire with my dogs and a massive cup of hot cocoa. Holiday tunes would ring out in the background. Oh, how glorious it would be.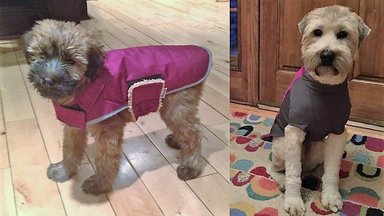 But, when the final quarter of my Peace Corps service began filling up with new projects, community invitations, and events, I knew I wasn't going to be able to swing a trip home in December.
After accepting that I would be spending Christmas again in my site – a rural community of 200 people – I did my best to do it differently this time around.
This year, I was determined to bring a little taste of my own culture and tradition to Costa Rica to make the holidays feel a little more like home. I needed the essentials: Christmas cookies, Christmas music (we would listen to "Feliz Navidad" on repeat if need be), and presents for my host family.
Those people who have shown me nothing but kindness acceptance and allowed me to live in their home for the past 19 months.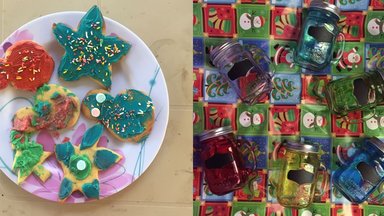 Since Christmas is celebrated on Dec. 24 here in Costa Rica, my 12-year-old host niece, Fabiola, and I spent the day before making over 80 Christmas cookies so the children could decorate and eat them the following day at the community party.
While you might think 80 cookies doesn't sound like that many, it can be. All I had was cookie cutters made from cans and masking tape and a portable oven that fits 5 to 6 cookies at a time. It took us almost 6 hours.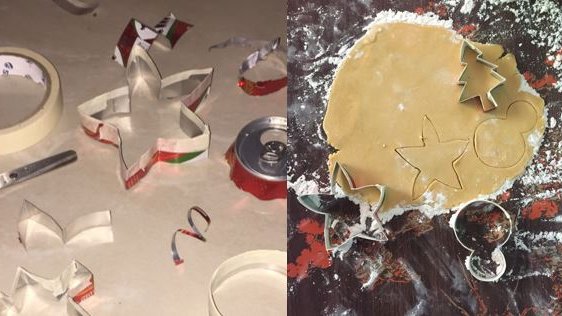 While we were making cookies, my host dad went out into the woods to cut down our annual Christmas tree. It really a tree, but a very thick, bushy branch chopped down from a large pine tree. After returning with the "tree," he and my host mom set up the creche, a nativity scene that almost every house displays in or outside of their home.
Baby Jesus is not placed in the manger until Christmas Day – the day that he was born – which I learned my first year here after purchasing my host mother a new baby Jesus. I thought the first one had been lost. It was not.
On the morning of Christmas Eve ("Nochebuena") per tradition – a pig was killed. Then the men of the family began roasting the pork and the pig's skin to make "chicharrones," a traditional Costa Rican dish.
Meanwhile, the ladies boiled up yucca, a favorite root vegetable here, and plantains – enough food to last everyone through the night. From 11 a.m. to 11 p.m. we feasted on chicharrones, yucca, and plantains, decorated Christmas cookies, sang karaoke, and danced.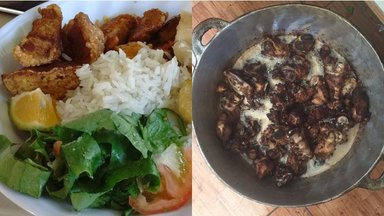 When I woke up on Dec. 26, 2017, it wasn't the feeling of relief that I had experienced my first year; but pure appreciation, gratitude, and happiness. It turns out I was home for the holidays this year, and I spent it surrounded by the people I love, doing what we love to do: laughing, eating, singing, and dancing.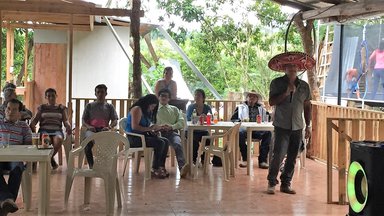 I sat down on Christmas morning, still in my pijamas and exchanged presents with my host family. What I thought I was missing last year was here all along: the feeling of family and togetherness that makes Christmas the most wonderful time of the year.
---
The Peace Corps photo series in The Tico Times Costa Rica Changemakers section is sponsored by the Costa Rica USA Foundation for Cooperation (CRUSA), a proud financial supporter of Peace Corps Volunteer projects nationwide. Learn more here. To donate to support the Peace Corps Costa Rica, visit the official donation page. Volunteers' last names and community names are withheld from these publications, per Peace Corps policy.
Connect with the Peace Corps Costa Rica on Facebook, Instagram or Twitter.