I sat down to eat pizza at El Portón Rojo (200 meters east and 75 south from Arenas store, at Los Yoses) and ordered my usual pizza for two —prosciutto, arugula, and parmesan cheese— but instead of the usual beer, I asked for a drink that seemed familiar: the sapo bautizado.

I thought they had confused my order because I got what looked like a Moscow mule.
The waiter handed me a chilled copper mug filled with ice and a fragrant ginger juice. Even the dried pineapple garnish felt out of place without any other kind of Caribbean touch.
Still, I tasted everything I missed from agua de sapo. I usually ask for this drink at sodas caribeñas, but I found the sapo bautizado —means baptized toad in English, but more on that later— on the cocktails page at El Portón Rojo's menu. Its ingredients read: rum, tapa dulce, and a homemade ginger syrup.
Agua de sapo is a dark brew that literally means "toad water" in English. But it can also be called ale, in Spanish we say hiel.
It's a traditional concoction that you could only get in Limón a few decades ago. It's still hard to find agua de sapo in the Central Valley, but I put my trust in places like Delicias Caribeñas de Mami (in Heredia) or Maxi's (in Santa Ana), that excel at Caribbean cuisine and offer the drink on their menus.
El Portón Rojo is not a Caribbean restaurant and the sapo bautizado is not a fresco you can have at lunch. It's a cocktail —and that means that every other familiar flavor was tightly laced with a kick of rum.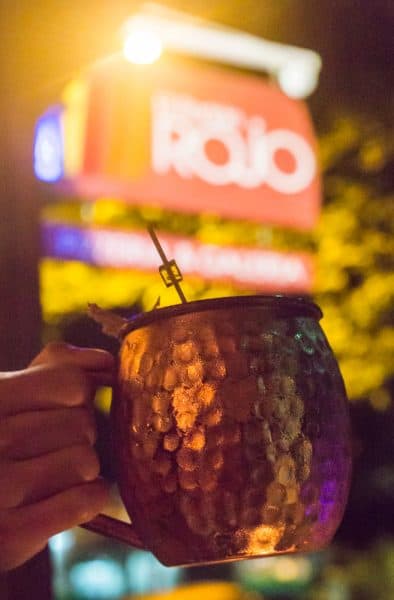 Agua de sapo often gets compared to agua dulce (sweet water), a drink that is more common in the rest of the country, but you usually drink it hot.
For both recipes, you melt tapa de dulce, the brown solid form of sugarcane juice. In agua dulce, melting is all you do. Later, you can add some drops of lemon juice or hot milk according to your taste.
In agua de sapo the lime juice is blended and boiled with the tapa de dulce and some grated ginger. Hot agua dulce is sweet and comforting. Cold agua de sapo is bittersweet, tangy and spicy —it tastes like a provocation.
Writer and food critic Marjorie Ross spent some time investigating the drink for her book "La magia de la cocina limonense: rice and beans y calalú." In it, she writes "You can blend the ingredients and serve the drink cold, without waiting for fermentation. Others don't even boil the mix, they just blend it and drink it.
---
Compare prices on flights with Skyscanner
---
I spent a few days trying to trace back agua de sapo's origins.
I took a copy of Enid Donaldson's "The Real Taste of Jamaica" from my mom's library and didn't find anything.
"Rum is really the spirit of Jamaica," Donaldson says, and her recipes use a lot of it. Lime, ginger and rum mix in a lot of those punches, but there none of them are exactly like Limón's concoction.
I found an old blog that said agua de sapo was an unnamed refreshment sold in Puerto Limón and it was popular with policemen. Sapo is slang for cops —and it's believable because sapo it's also what Ticos call tattletales and overachievers—  and became the drink's name.
Then I decided to write to Marjorie Ross about the agua de sapo. I was more concerned in asking her about how patronizing it was to add rum to the drink rather than confirming the anecdotal tale.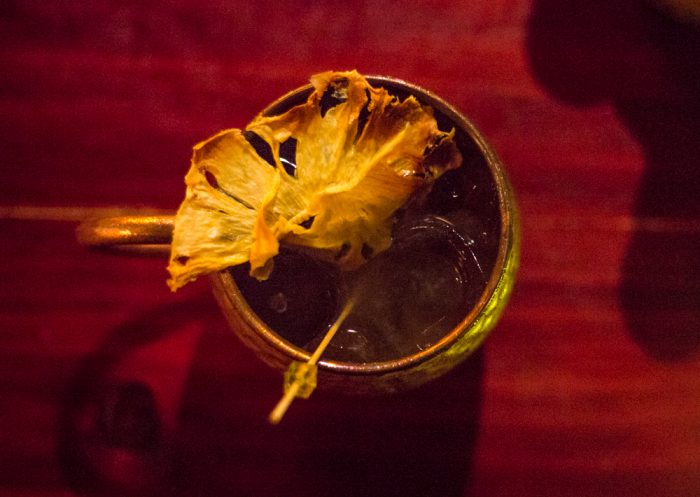 "Gastronomy is much like a language, in many ways, it's a living thing. Although the imprint on our cultural genetics it's not that easy to change, sometimes it happens," Ross said. "Some gastronomic innovations are truly atrocious but other changes adapt more easily to general taste.
"It's not a bad idea. Rum mixes really well with agua de sapo's traditional ingredients."
I seldom think about how we take traditions for granted, even the ones we taste everywhere but never question how they came to be.
Christened with rum or not, agua de sapo is still rooted in Limón and ingrained in my Central Valley-romanticized version of their cooking, coastal heat, and life rhythm.
And that's something I will be thinking of again when I ask for another sapo bautizado at El Portón Rojo. Or when I finally follow Ross' recipe for a nice homemade glass of agua de sapo.
Marjorie Ross' recipe
Fresh ginger root
Half of a tapa de dulce
10 limes
Water
Squeeze the limes and grate both the ginger and the tapa de dulce. Mix the juice and the other ingredients in a pot with water, boil it on low heat until it's done. Bottle the juice in a clean container. You can serve it cold with ice or wait a couple of days for fermentation.
---
Natalia Díaz is a freelance journalist. She likes her reading the same way she likes her music: with a side of gin and tonic. Natalia just started this new liquid diet and she's writing all about it. You can follow her on Twitter @natdiaze.
Thanks for reading The Tico Times. We strive to keep you up to date about everything that's been happening in Costa Rica. We work hard to keep our reporting independent and groundbreaking, but we need your help. The Tico Times is partly funded by you and every little bit helps. If all our readers chipped in a buck a month we'd be set for years.
Support the Tico Times