I'm scared of drinking wine. Almost everyone I know is scared of drinking wine. It's scary to buy cheap and regret it later. It's even scarier to buy expensive wine-importing country like Costa Rica.
If you don't know what you are buying, you could easily wind up with something that tastes horrible and without knowing why because you don't know better.
So when I went to Chile for work, I knew I couldn't miss the chance to learn about wine because I wanted to know better.
I made a fast trip to Santiago for a three-day feminist workshop, so that meant there was no chance to visit a vineyard. So I researched online and the same wine bar kept popping up in every link I clicked: Bocanáriz. It was in the historical neighborhood of Lastarria in Santiago. The exact address is José Victorino Lastarria 276.
Bocanáriz is surrounded by Lastarria's beautiful 19th-century buildings and cheeky street vendors that sell anything from bikinis to cannabis cakes. Lastarria is cool, unapologetically bohemian, and centric.
The bar itself shows-off a custom wine map on their wall. Wines from all over the country end up in their cellar, everything Chilean.
But seven years ago when Bocánariz first opened, wine bars were unheard of in Santiago, the general manager, Elías Madueño told me.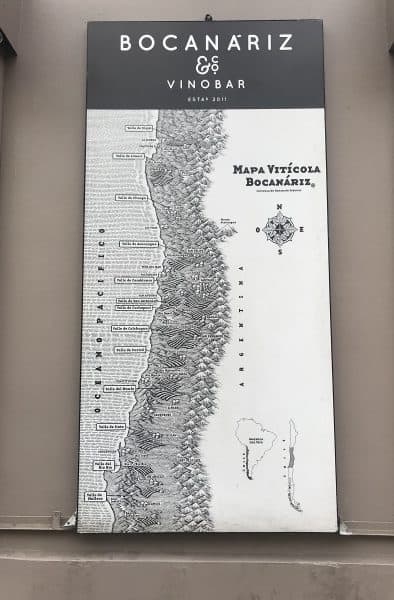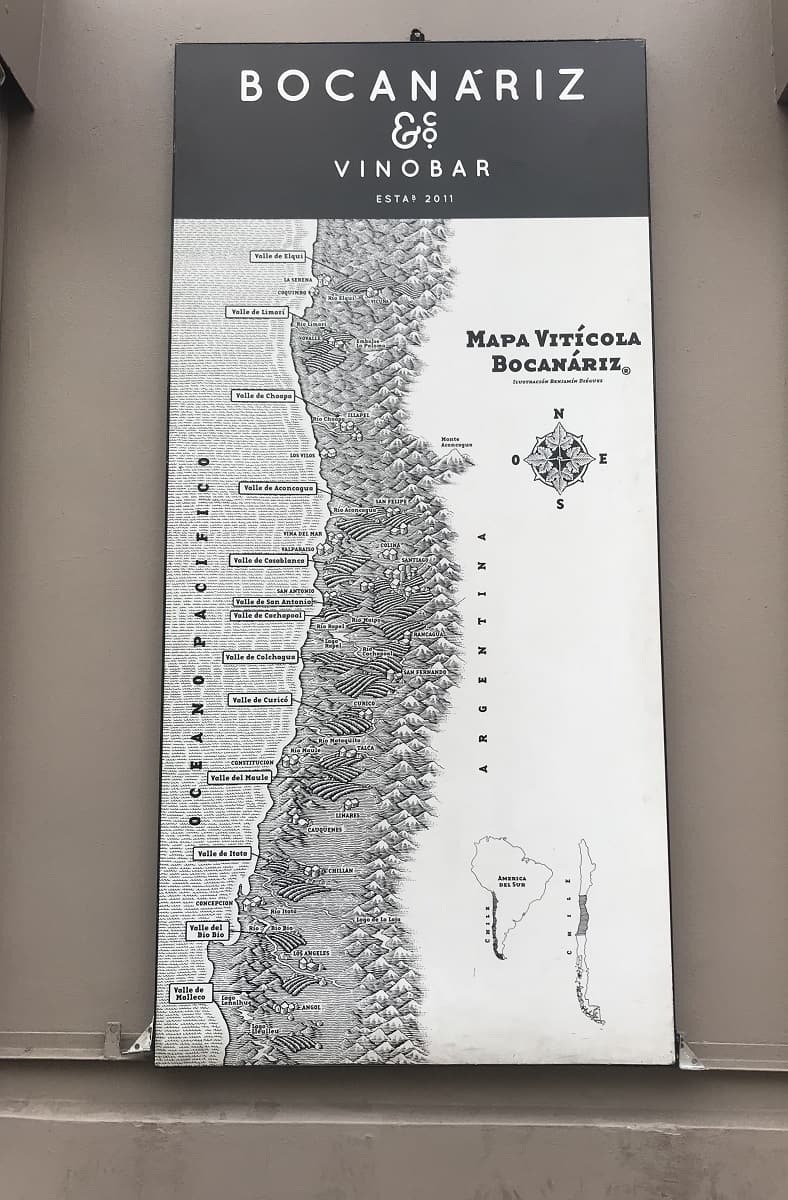 Thanks to international recognition —like the yearly accolades from Wine Spectator magazine that call their wine menu the best of the world—, Bocanáriz became a must stop for winos and curious tourists alike. Around 80% of their customers are foreign.
"It's like the UN," Madueño joked.
The sommeliers are attentive to curious international beginners and eager to share information about Chilean wine history, geography, and vineyards.
As Madueño explained to me, Bocanáriz is not about fancy tablecloths is about the experience, and for me, it was an educational one.
From what I can remember.
Bocanáriz' wine menu comes with several wine tasting options, including a Wine Spectator pairing menu with a full course meal and 10 different flights of wine with three tasting glasses each.
My two colleagues and I asked for three flights to set the mood.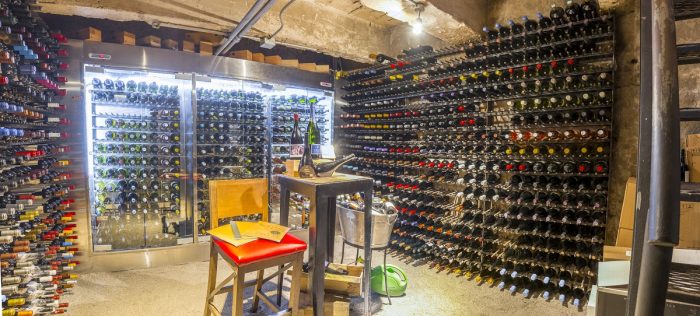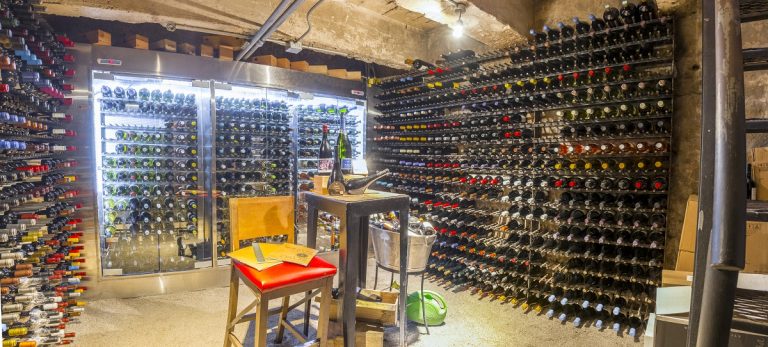 One asked for the "Blancos de Chile" selection with three white wines: a Sauvignon Blanc from Tabali; Loma Larga's Chardonnay and the Gallardía Old Vine White from De Martino winery, which is an ensemble of 70% Moscatel and 30% Corinto wines.
My other colleague got the "Expresión frutal" selection, with three sweet and fresh red wines: a Cinsault from Montes Outer Limits; a Malbec from Laura Hartwig's vineyard; and a Syrah Armador Syrah, from organic winemaker Odfjell.
I asked for the only option that included both Pinot Noir and a white wine. The "Expresión del Pacífico" included three vineyards from the Chilean Pacific Coast: Casa Marín's Sauvignon Gris (2018), Arboleda's Pinot Noir (2017), and a Syrah from Santa Rita's Casa Real (2015).
The Sauvignon Gris uses grapes that are a mutation of the Sauvignon Blanc variety, the sommelier explained to me. It was a bit bubbly and really fruity.
The Pinot Noir was sweet and creamy. I found out later that the Arboleda winery was recognized by the Decanter World Wine Awards for producing the best Pinot Noir in Chile last year. It's a great achievement for a country that is more famous for other wine varieties.
---
If you're booking for a wine adventure of your own, compare prices on flights with Skyscanner
---
But for me, the Syrah was the most interesting wine I tasted. I could feel berry notes, but the
the chocolate aftertaste from the storage barrels left me salivating.
We compared Odfjell's Syrah Armador with the Santa Rita's and they were really different. Both were delicious, but Odjfell's was less intense and juicier.
Right when we finished the tasting, the sommelier open a bottle Carmenere bottle that Madueño comped us after our interview.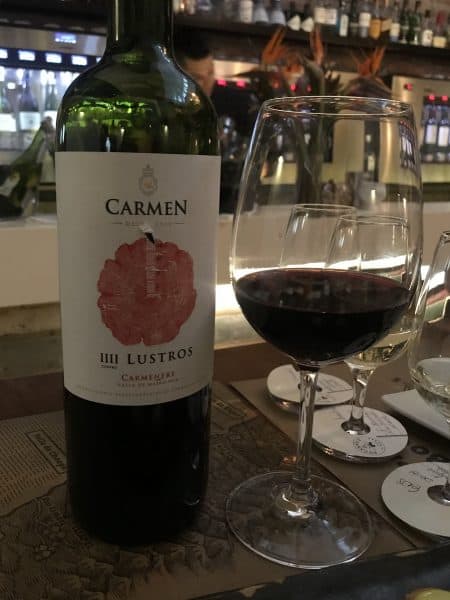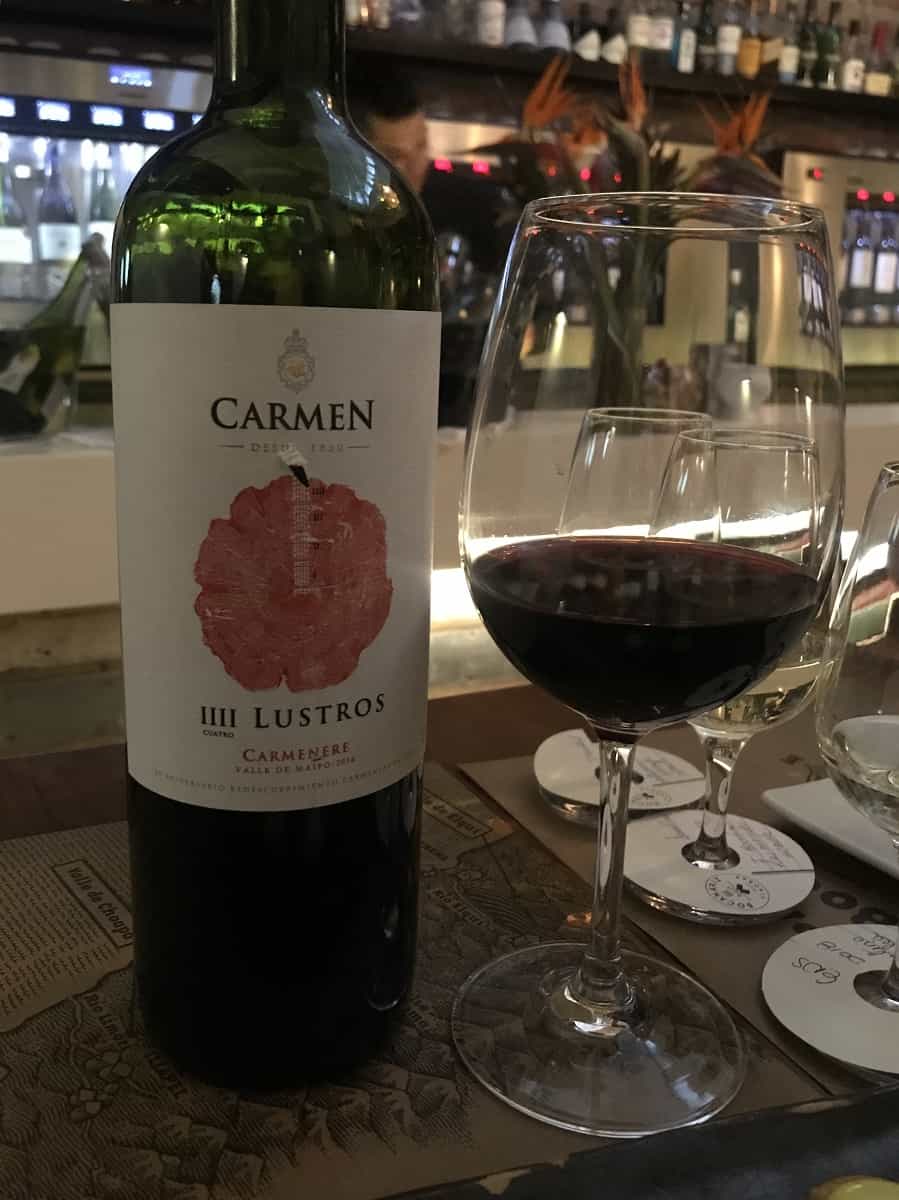 Carmenere grapes in Chile are a big deal because that variety was thought extinct after vineyards in Europe suffered a terrible plague around 1867. The Chilean Carmenere survived silently for more than a century until an oenologist finally identified the grape in a vineyard in 1994.
The Carmen IIII Lustros was a sweet and robust ending for the night, even though we certainly drank way more than I had planned.
We tried to counter the drowsiness with plenty of water, patatas bravas and a big plate of meat cuts that diminished greatly while we talked —the morcilla was my favorite. It almost worked.
The last thing I remember from Bocanáriz was visiting their cellar. It has a wet quartz gravel floor to keep the wine cool, you can buy any of their 304 kinds of wine at half price, and I stubbornly tried to buy a bottle with a strict budget of $16.
I actually made it —I have another Syrah bottle of Santa Rita's Casa Real in my pantry, living proof that now I know better.
---
Natalia Díaz is a freelance journalist. She likes her reading the same way she likes her music: with a side of gin and tonic. Natalia just started this new liquid diet and she's writing all about it. You can follow her on Twitter @natdiaze.
Thanks for reading The Tico Times. We strive to keep you up to date about everything that's been happening in Costa Rica. We work hard to keep our reporting independent and groundbreaking, but we need your help. The Tico Times is partly funded by you and every little bit helps. If all our readers chipped in a buck a month we'd be set for years.
Support the Tico Times