I was drinking coffee in the Steinvorth building in downtown San José a few hours before I met the 29-year-old artist Diego Fournier. A couple of young people entered the building and one of them pointed to a mural.
"That's a Fournier," the person pointed out.
All the murals decorating the inside of the building were painted by Fournier, a lover of visual arts with an amazing ability to tell stories through his playful graphic art.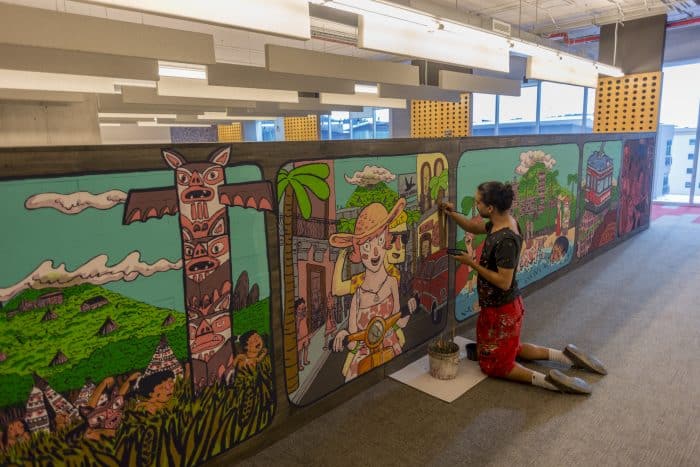 Many walls in San José have his unique signature and he uses art to improve cities and highlight social problems. He's also worked in animation, self-published fanzines and graphic design.
"Ever since I was 5 years old I told my parents that I wanted to e a painter," Fournier said. "And I was that boy coloring outside the lines.
Fournier came from a family of musicians and artists and began studying painting at the Conservatorio Castella. He then majored in Graphic Design and Engraving at the University of Costa Rica. Fournier's art was selected to compete across the world.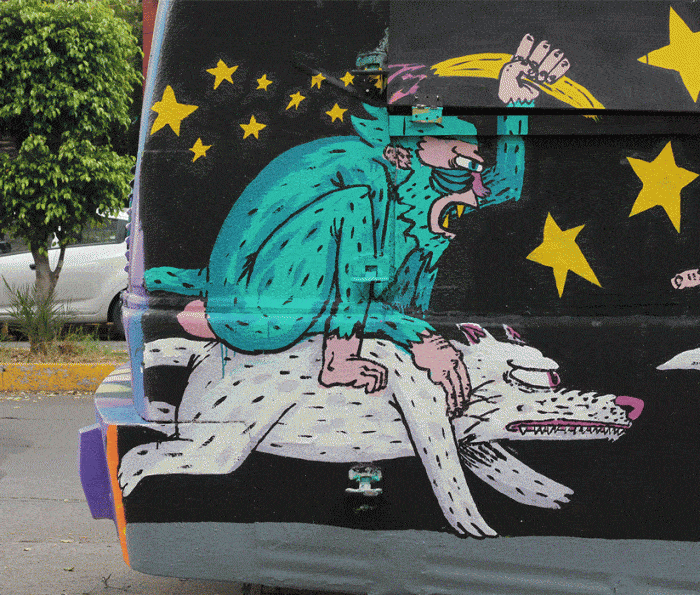 Fournier's interest in murals started while Guatemala, back in 2011. He asked the owner of a hostel on Lake Atitlan if he could pain a mural in exchange for a place to sleep. The owner said yes and Fournier painted a mural called "Dog that eats tortilla."
Fournier painted his first mural in Costa Rica in 2012 thanks to the "De mi barrio a tu barrio," project. The project was supported by the German embassy and Goethe Institute and German painter Jim Avignon picked Fournier and other artists to paint walls on the building that houses the Legislative Assembly.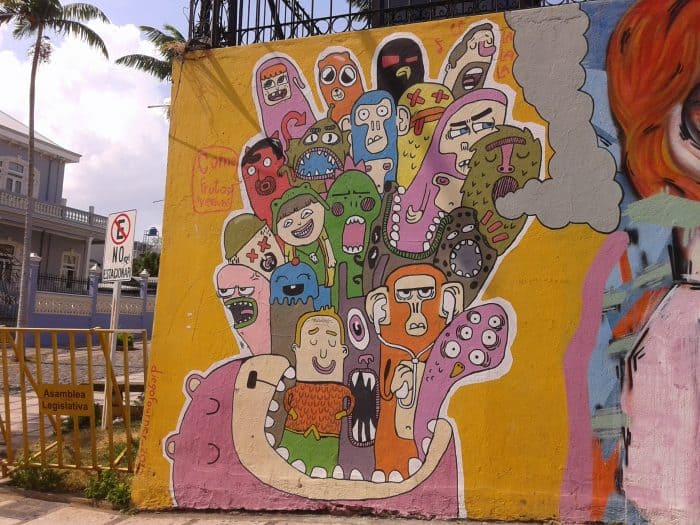 "Still, today, that mural has given me many work opportunities," Fournier said. His life then took an important turn. There was a new desire for perfection and attention to detail that led him to investigate each wall, understand its environment and incorporate details of each place.
All this went into the mural he made at the Toy Museum of Ancient Mexico (MUJAM) in Mexico City. The mural wasn't just a tribute to the museum, but to his childhood.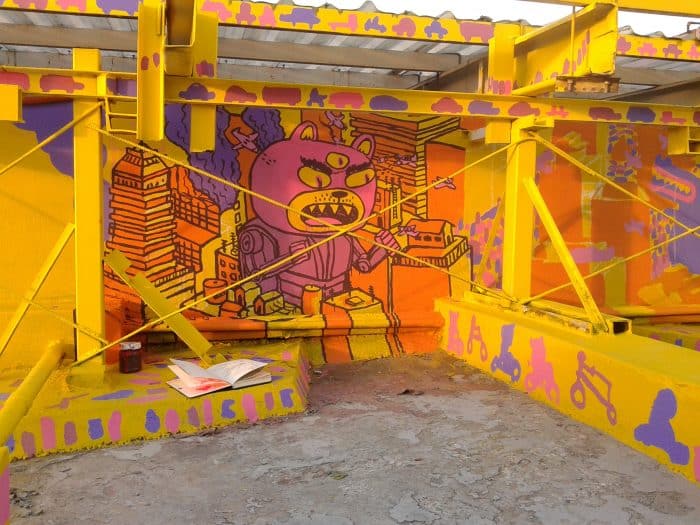 That job led to a collaborative mural in Mexico. That mural, "Prohibited Oblivion" which represents the mourning of the 43 students that were murdered in 2014.
"The truck is handled by death and its design uses elements related to the Day of the Dead," Fournier said.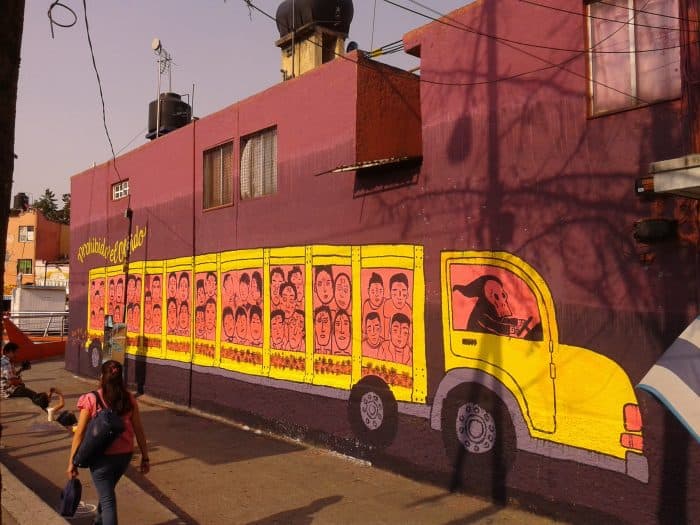 In Costa Rica, Fournier also has murals in private establishments. He has murals in Combai, Mercadito Escalante, the Bacardi offices and more. He wants to paint larger walls both in Costa Rica and around the world.
---
Thanks for reading The Tico Times. We strive to keep you up to date about everything that's been happening in Costa Rica. we work hard to keep our reporting independent and groundbreaking, but we need your help. The Tico Times is partly funded by you and every little bit helps. If all our readers chipped in a buck a month we'd be set for years.
Support the Tico Times