Robert Schenkkan, 65, is a brilliant man. He's been acting and writing for more than 40 years and penned the Oscar-nominated movie "Hacksaw Ridge," the Tony Award-winning play "All the Way," and the Pulitzer Prize-winning drama "The Kentucky Cycle."
Schenkkan has also been nominated for three Emmys and won a Writers Guild Association Award. Despite accomplishing nearly everything a writer can, Schenkkan says he won't stop any time soon.
The screenwriter says he's really concerned with what is happening in the world right now, especially in the United States. That's why he wrote "Building the Wall," an emotional play that Schenkkan says shows the consequences of Donald Trump's anti-immigration campaign in a realistic and dystopian landscape.
"Building the Wall" is now showing in Costa Rica. Translated by Gerardo Bolaños, produced by Producciones Espressivo and directed by Natalia Mariño, "Building the Wall" is showing at Escalante Theater Fridays and Saturdays at 8 p.m. and Sundays at 6 p.m. until Dec. 2.
Schenkkan flew to Costa Rica for the third time in his life to see the opening show; and he also sat down with The Tico Times to talk about U.S. immigration policies, Donald Trump and the Costa Rican adaptation of "Building the Wall."
The following interview has been edited for clarity and length.
Tico Times: Let's talk about "Building the Wall." What was your inspiration for that play?
Robert Schenkkan: [It was] a highly charged moment in my life and in the life of my country. It was at least two weeks before the presidential elections. Even at that moment, I thought that the outcome would be different than how it turned out. But I think that at that moment we had already crossed the line and that the damage had been done.
I was worried, I was concerned about what that would mean for my country. The damage was not, and I want to be really clear about this, the damage was not just Donald Trump and his deliberate white racism.
It was the way in which so many otherwise thoughtful, intelligent people were willing to look the other way and rationalize this, or excuse this, or explain it.
They saw an opportunity with their own political interest and decided to hold their noses and jump on board. That's the danger, that's how democracy is done.
The reason why this problem is bigger than Trump is that we are seeing this play out in all western democracies. And indeed, my understanding is that here in Costa Rica you have had your own experience with this.
This virus, if you will, this populist, racist, fascist virus never goes away and it's always there. In moments like this, where the world is convulsed by big economic changes, technological changes, big social stressors, it submerges and seeks to take advantage of the context.
TT: We live in very dark times. The violence and poverty in Latin American countries force people to flee to the United States, or Costa Rica, where immigrants are seen as"bad hombres" at least by people like Trump…
RS: Well, the problem with immigration is very real and very complicated. People tend to simplify it, they believe it's black and white, but it's not, it's got many moving parts. We are in a time where there are more refugees than there have ever been, and I am even including the end of World War II.
There are so many people without a home, without a country, trying to get somewhere else. Even in countries that have tried to be open and welcoming, the stress is enormous. It's almost impossible to handle it with grace.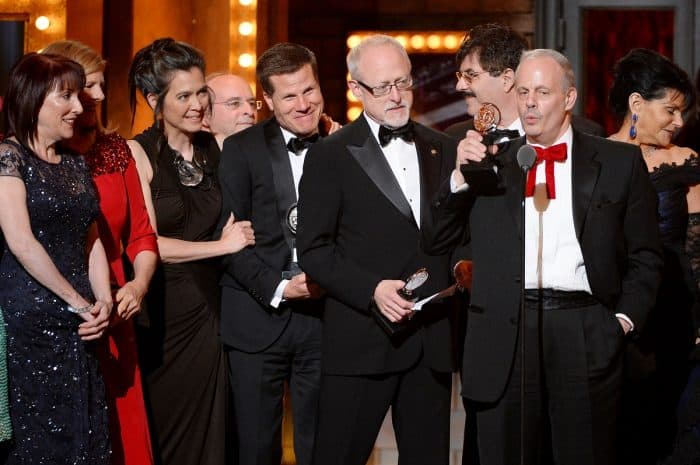 Mistakes are going to be made and people are going to be angry because there aren't enough resources to go around in the order that's currently and unequally distributed. That means people who have are going to have to give it up. But who likes to do that?
You know this is true for everybody. As you say, Costa Rica is experiencing this in its own way, but as for the United States, it's complicated. For decades we have actually encouraged illegal immigration because we need these people to do the work that United States citizens don't want to do.
Agriculture absolutely depends on an immigrant workforce, so we have this schizophrenic attitude towards these people. We want them to come to work in those places, but then we want them to go away… somehow.
The second problem is the failure to recognize how U.S. foreign policies have, in many ways, contributed to these problems. Like or irrational propping up totalitarian governments in Central America. You know we have created situations where people are fleeing because of poverty, because of violence, and it's because we've contributed to that and we don't want to admit it.
TT: How do you translate all that to art?
RS: In "Building the Wall," what I'm really interested in is not specifically Donald Trump or immigration, I'm interested in the process by which people lose their humanity. How otherwise decent, good people compromise themselves and wind up doing terrible things. That's the danger we are in right now. That's the thing I'm most afraid of and we've already seen this play out. Look at these horrendous policies of separating children from their families.
But that's the policy.
As a writer, I want to know the human part of that. I'm interested the officer, this guy, a pretty decent ordinary person, maybe has a wife and kids, but physically tears this child out of her mother's arms. He handcuffs the baby, puts her in a car heading to a jail, away from her parents.
Of course, the little girl is sobbing the entire time, and then he goes back to his own family and sits down and has dinner. How does he do that? That's what I'm interested in. That's what I think art does, art tries to give humanity to these situations.
TT: What are you expecting to see in this play, your play, in Costa Rica?
RS: When you don't rehearse a show and just arrive to see it, it's a little nerve-racking. Sometimes things go terribly wrong, so I hope that's not the case. I'm really looking forward to seeing this Spanish-language production in front of a Costa Rican audience. That's very meaningful to me.
That's the reason I flew here from New York. It means that much to me to see this play in front of this specific and different audience. This Central American audience also has this issue, maybe that's not the most important issue here, but I'm sure you are very familiar with what this play is about. I'm here to learn from this experience, from this play. I'm excited.
TT: Do you think it's going to have the same impact as it did in the United States?
RS: The audience is different in some ways and similar in others. I'm really curious to see that too. How each country receives it and the different thoughts of each audience. I think we have this awful thought of reducing people to models, to a sameness, but it's just isn't true.
And nothing reminds you more of that, than a theatre audience reacting for the first time to a new play. I'm excited to learn what this will reveal and hopefully, this won't be the last time that I write something that we can all share in our countries. I'm very interested in expanding my audience, I'm very positive that this won't be a one-time thing.
---
Thanks for reading The Tico Times. We strive to keep you up to date about everything that's been happening in Costa Rica. we work hard to keep our reporting independent and groundbreaking, but we need your help. The Tico Times is partly funded by you and every little bit helps. If all our readers chipped in a buck a month we'd be set for years.
Support the Tico Times