Imagine a day without fruit or vegetables. No orange juice for breakfast. No honey for your pancakes nor strawberries to top them. No tomatoes for a salad or sandwiches. Neither peppers nor onions to flavor up the steak or the quiche.
That will be our fate if agricultural practices continue to use toxic insecticides, and especially when huge fields of monocultures such as pineapples are sprayed by planes using neonicotinoids. These sprays may kill off those pesty worms and bugs, but they are also eliminating the very creatures necessary for pollinating our food crops and flowers. Bees.
According to a report in Semanario Universidad, there are 650 species of bees in Costa Rica, but all are endangered by the powerful insecticides neonicotinoids used to protect fruit from fruitflies and insects but which are highly dangerous to bees. These pesticides are systemic and affect the central nervous system. In some bee populations it causes a loss of memory important to bees finding their way back to the hive.
In other populations it causes death. Neonicotinoids, under the trade names Imidacloprid and Clotianidina made by Bayer, and Tiametoxam by Syngenta, are used here on cotton, rice, banana, coffee, sugar cane, onions, citric fruit, melons oranges, potatoes, cereals, flowers and more. Because bees are the only means of pollinating crops, a loss or even a reduction in their population can cause a decrease or total absence of all produce and fruit.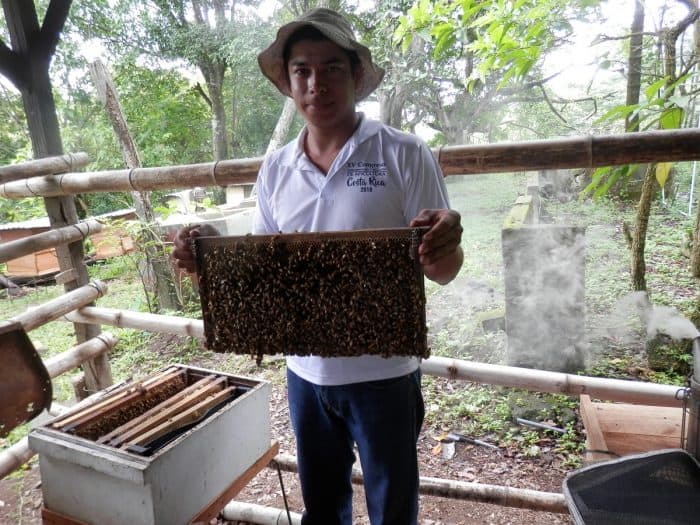 According to Juan Bautista Alvarado of Apicultores de Costa Rica, an association of bee keepers, the loss of bees will result in use of genetically modified food or importing all our fruit and vegetables. Bee populations have declined since 1986, and already the supply of honey does not meet the demand. Costa Rica exported honey to Europe but now it is imported from Guatemala, Central America's leading producer, and El Salvador.
Although honey is produced in several areas of Costa Rica, each with a distinct flavor, the best honey, says Alvarado, comes from Guanacaste, a cattle-growing region less dependent on insecticides.
Because the damage to our food supply affects the incomes of farmers and grocers, other countries are coping with the same problem. The European Union banned this type of pesticide in January of this year after massive protests by farmers and environmentalists. In the United States, the Environmental Protection Agency (EPA) issues guidelines to farmers and bee keepers on the use of neonicotinoids, but there is no ban. However, two states, Maryland and Connecticut, have banned the product.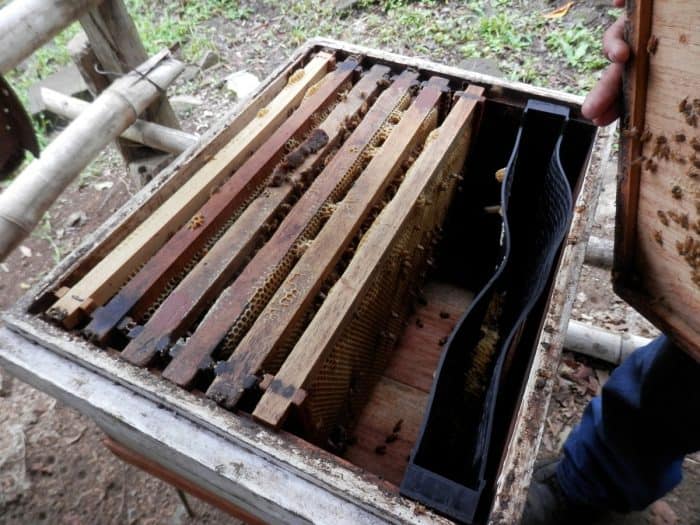 Apicultores de Costa Rica, along with other groups, has written to the government offices of the President, the Ministry of Agriculture and the Ministry of the Environment asking for a ban on the use and importation of neonicotinoids, citing data on how bee populations have decreased since 1984 – when Costa Rican bees produced 1,375 tons of honey and exported almost half of it – and how neonicotinoids used to kill insects are killing bees.
Their proposal was turned down by the government, which claimed that there is not enough scientific proof that this insecticide kills off bees and does not meet the requirements for a ban. The response also claimed that no other country has yet officially reported banning this substance. With global marketing, a ban in other countries would affect its use here.
Here in Costa Rica, information on neonicotinoids is not widely known although an alarm has been sounded by apiculturists and environmentalists.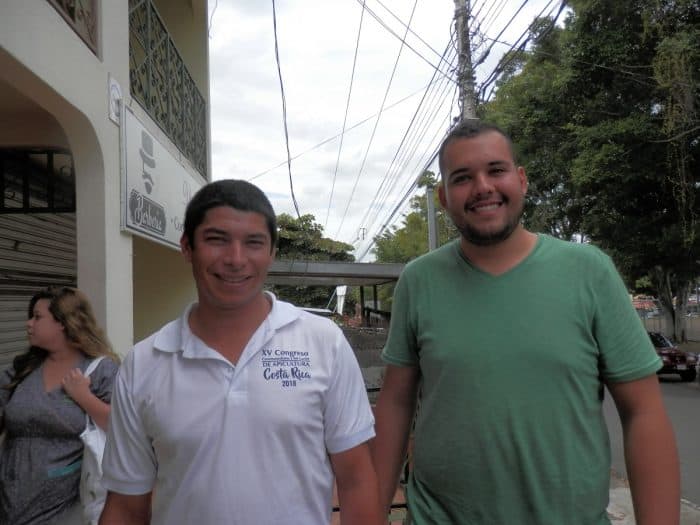 Honey is considered to be a health food because it is a pure product ready to eat and does not have additives or processing. It has high levels of antioxidants and is found in cough medicines and has been used to heal wounds. Apicultores de Costa Rica estimates there are 30,000 bee hives in Costa Rica. In addition to honey, bees provide wax for candles, pollen for health food and royal jelly used in cosmetics.
Just a few kilometers from the center of Atenas in the province of Alajuela, two young men, Emanuel Miranda and Kenneth Morera, tend 200 bee hives. They see a future for bees and their products. Miranda's father was a beekeeper so he grew up among bees. Morera started from scratch.
"There is a demand for honey," says Morera. "Big companies like Dos Pinos buy a lot of honey. Supermarkets, hospitals, hotels, bakeries also buy honey in large quantities." A side part of their business is producing and selling queen bees for beekeepers and to replenish older hives. Beekeeping and honey production can be a good business, according to Morera and Miranda.
But the unrestricted use of neonicotinoid pesticides is a huge concern for them. Not too far from their collection of hives is a tomato field, and the owner sprays his plants with pesticides. This is killing their bees.
"Bees travel long distances to get nectar, and it is inevitable that they will come in contact with pesticides. We need to pressure the government for a ban on neonicotinoids, or it will eliminate bees and our food crops," says Miranda.
Another concern is that people don't really understand what honey is.
"There is adulterated honey on the market that sells a lot cheaper, but it is not pure honey," Morera claims. "People need to understand that honey is a quality product and not be taken in by cheaper prices."
Look for labels and don't buy honey on the street, he advises.
Miranda and Morera produce honey in Atenas and at another farm in Sardinal but sell it through a bigger company for now. They are working on getting the permits, patents and trademarks of their own. They also plan to hold workshops on "garden beekeeping" for anyone who wants to have one or two hives in a yard or patio. With bees nearby, gardens produce more, they claim.
For more information on bees and nicotinoids see the Costa Rican Beekeepers' Facebook page or www.mieldorada.net. Or write Emanuel Miranda at abejasreinascr@gmail.com.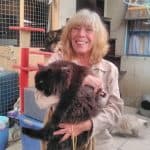 Mitzi Stark: Graduated from the University of Wisconsin in Milwaukee with studies in social work and journalism. A longtime Tico Times contributor, she came to Costa Rica years ago for a change of pace and still live on a coffee farm near Alajuela. She's also a volunteer helping transporting cats and dogs to spay-neuter campaigns in the Alajuela area and once had 8 cats, 2 dogs and 5 people in her old Land Cruiser.