Suzahn King's paintings, known for their intricate details, are currently focused on her surroundings in Costa Rica, a country she came to in the early 1990s on vacation with her husband.
The couple later decided to move to Costa Rica from Los Angeles in search of paradise, and King began painting much more thanks to her love of the natural surroundings she found in her new home.
"I really, really, really loved this place. I loved the weather. I loved the people," King told The Tico Times.
She has combined her love for Costa Rica with the knowledge she acquired through art studies at the Los Angeles City College, the University of California-Los Angeles (UCLA), and the Otis College of Art and Design. She never obtained a art degree because, she says, it would have meant working as an art teacher, something she did not aspire to.
However, she began working with analog photography and commercial printing, and began her own fishing business. Her decisive trip to Costa Rica took place after she met her second husband, who had visited Costa Rica in 1978 and immediately fell in love with the country.
Once they moved here, the couple lived in various locations including Golfito and the Nicoyan fishing village of Platanillo before ending up in Ojochal, Puntarenas.
The Tico Times caught up with King, 74, via Skype to discuss her life and work. Excerpts follow.
What is your process to create a piece?
I do a lot of photography… My yard is quite large, so if I want to do something with a flower or a plant, I'll walk around and I'll pick six or seven items. Then I'll just go: OK, this one works. It's kind of like something in my head that feels right. Either it's the lighting or the layout or whatever it is.
A lot of times I'll pick a small plant and turn it into a great big plant. I have a large printer where I can print a pretty good photo and then sketch my own canvases. I then decide that's what I'm going to produce.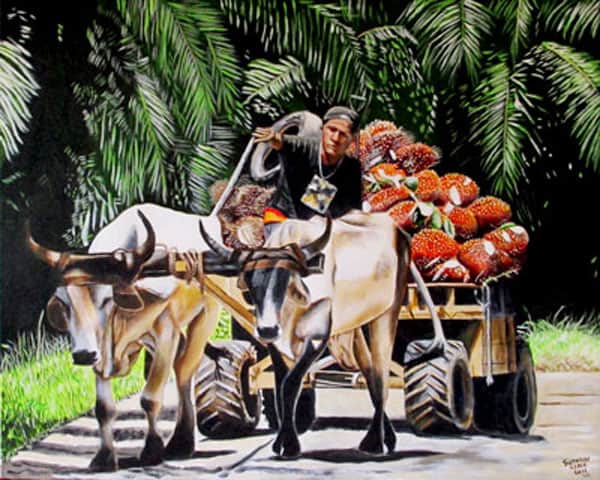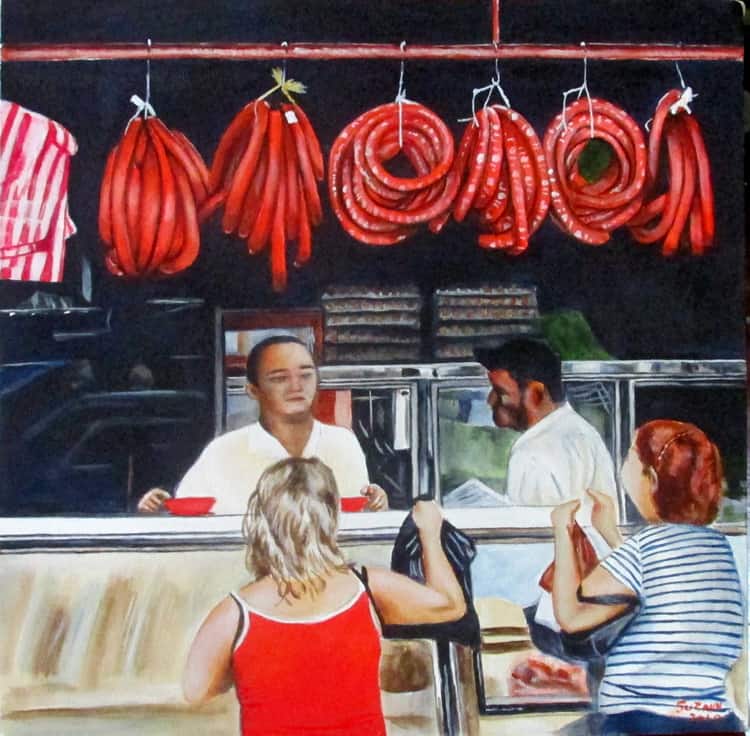 How do you combine photography and painting?
Most people sit down to do a drawing, but I work off of a photograph. I might tweak it a little bit and add or delete things to it. A lot of my stuff is fairly large. I've got the one of an orchid that was a single, but became a double orchid because when I painted it on the canvas, it looked better as a double orchid.
When I paint I don't mix colors. I paint acrylic and generally I paint right out of the tube, so I like the intensity of the colors I get.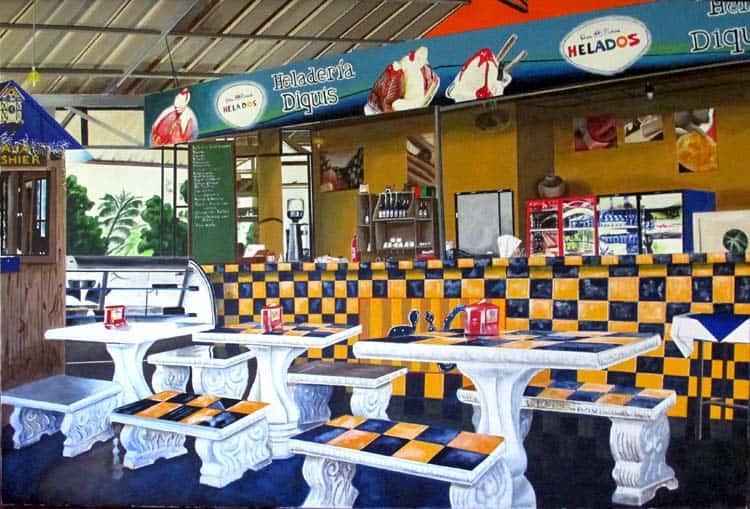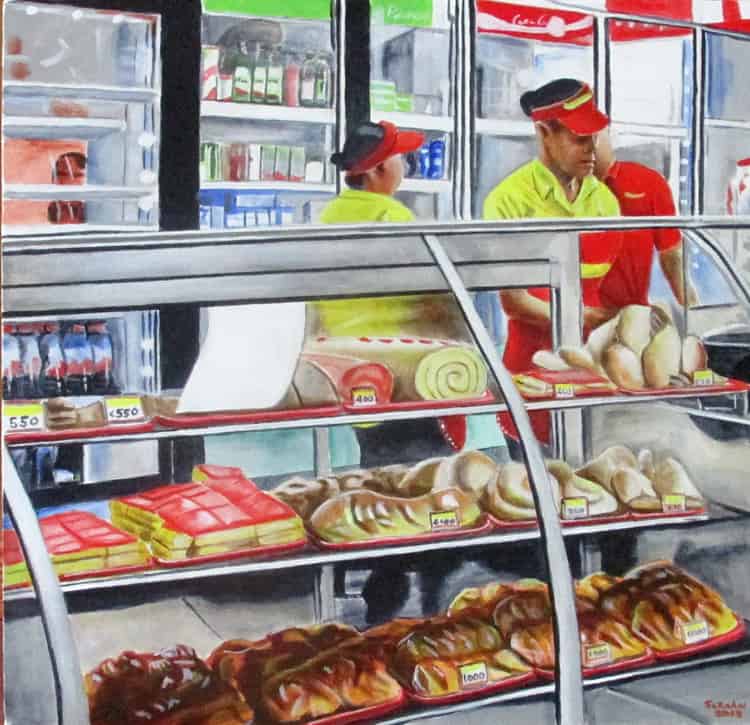 How do you choose the color palette you'll use for your paintings?
The palette I choose is instinctual. I pick certain things that work well in shadows. A lot of times I'll use blues and purples and highlight. I don't really mix colors.
I'm working all over the canvas. The last thing that you want to do is work in one area because then when you get done the rest of the areas might not work… [I get the] whole thing blocked in with the color, then work with the shade, shadow, light and colors. You might get all the way done and sit there and go: Hmmm, that's not right. I need more purple and more blue here to outline the plants with another color to make them pop out at you.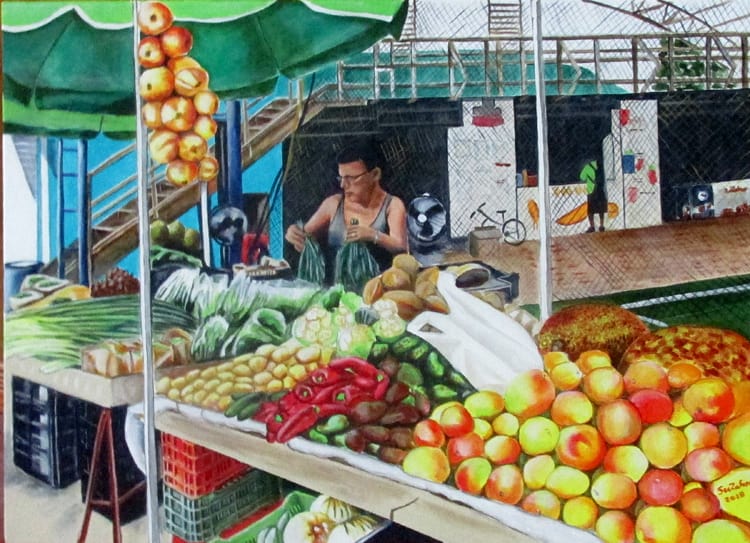 What draws you to realistic paintings?
I've been a very detailed, realistic painter my whole life. I like the sharp edges, the highlights, and the reality. I love abstract painting, but I can't do it. Maybe it's because of my photography background. It takes a lot of patience, a lot of small brushes sometimes, but it's something that I like.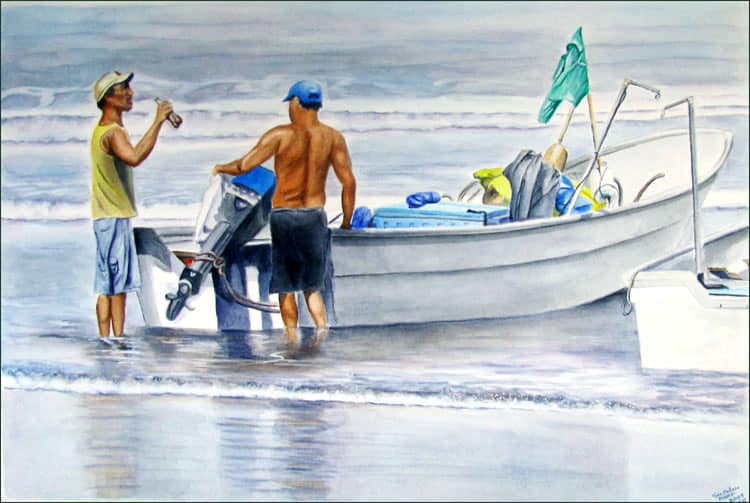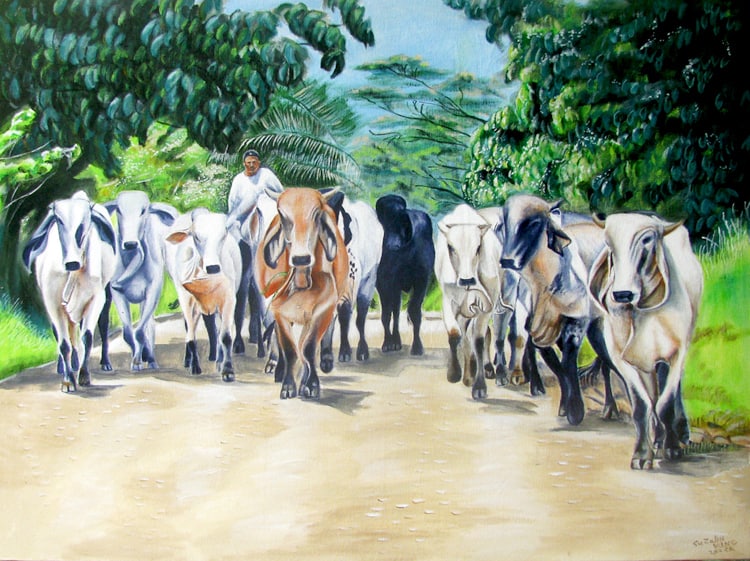 How does Costa Rica inspire your paintings?
In every way [laughs]. I love the color down here. I love the people. I like their attitude. They're friendly. They're warm. I hope the place never changes, but I'm seeing a change all the time.
I couldn't think of any other place in the world that I would want to live, and I've lived in a few places. You go to some place and are like: Why didn't I just discover this place 40 years ago? Where was I?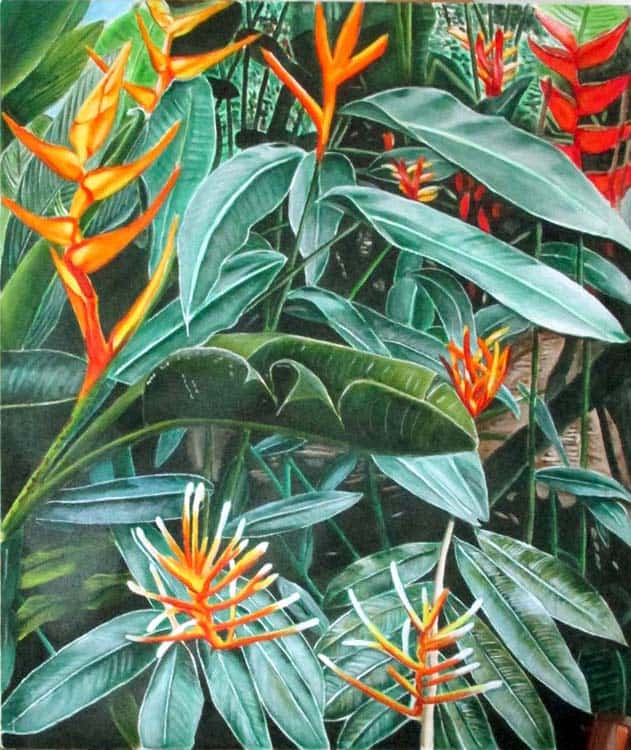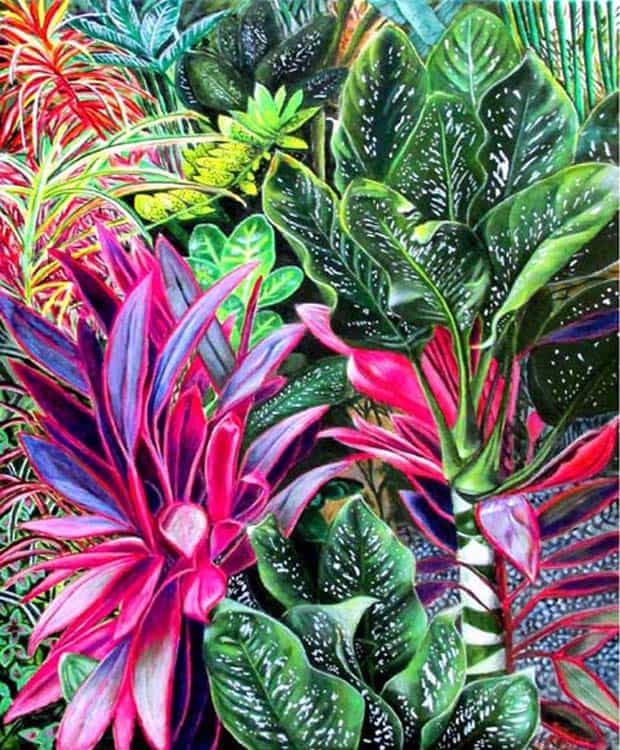 For more information about Suzahn King's artwork, contact her at rjcnsc@yahoo.com
"Weekend Arts Spotlight" presents Sunday interviews with artists who are from, working in, or inspired by Costa Rica, ranging from writers and actors to dancers and musicians. Do you know of an artist we should consider, whether a long-time favorite or an up-and-comer? Email us at elang@ticotimes.net.