Exploring the country's nature, especially rainforests and mangroves, has been Costa Rican artist Alejandro Villalobos' passion for the past 18 years. Marveling at the beauty of our country's national parks sparked a desire in Villalobos to transfer his impressions and sensations onto to the canvas through the use of industrial materials, and to create sculptures focused on conservation.
When Villalobos was 14 years old, he began art classes at the Casa del Artista, under the tutelage of Costa Rican artist "Chino" Morales. He later received a scholarship from the Autonomous University of Central America (UACA) and enrolled at their arts school, where he studied painting. He went on to study engraving at the Fine Arts School at the University of Costa Rica (UCR).
He taught art for the Public Education Ministry (MEP) for 34 years, offering classes at public high schools in Hatillo, Puriscal, Alajuelita and San José. He always gave his students as much freedom as possible to learn by doing. At the same time, he kept his own artistic career alive.
"I started drawing and then taking photos [of nature]. I kept falling in love with what happened in my surroundings: how the light changed from hour to hour, how the foliage moved. The sounds. The old trees covered with moss, orchids. I wanted to work with the topic of the rainforest, the rain, the storms," Villalobos told The Tico Times.
Today, at 56, the artist has a new exhibit, Simplemente Paisaje (Simply Landscape) at the Museum of Contemporary Art and Design (MADC) in San José. The Tico Times walked through the exhibit with the artist this week while discussing his life and work. Excerpts follow.
How do you go about creating a piece of art?
During the past 18 years I've dedicated my time solely to landscapes. Generally, what's near me inspires me. I live in Tibás, so going to the Zurquí [a sector of Braulio Carrillo National Park] fits me well.
I got into landscapes because of a health issue. In 2000 I had a problem: I have herniated discs and I had a very serious sciatica issue, where my sciatica nerve was compressed by one of the hernias. I was losing mobility to the point where I couldn't almost move. It was as if my whole body was in a cast.
My health improved, and I going to Zurquí to walk through the trails, or I would park my car after the tunnel to contemplate the clouds and admire the forest. Slowly, I internalized the things I saw. I then started drawing and began taking photos afterwards.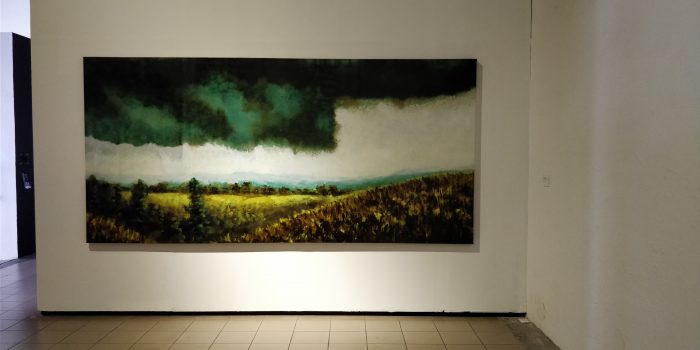 What do you like the most about nature?
This wild beauty that nature has. Its changes that can be radical. It can pass from a calm moment to another moment where a storm with lightning comes. The temperamental [character] of the landscape: that's what I like.
Besides, it's also a philosophical order. The landscape was, is and will be, even after the disappearance of the human beings from the face of the earth. The landscape is the background curtain, and our lives happen in front of it. That's how I see it.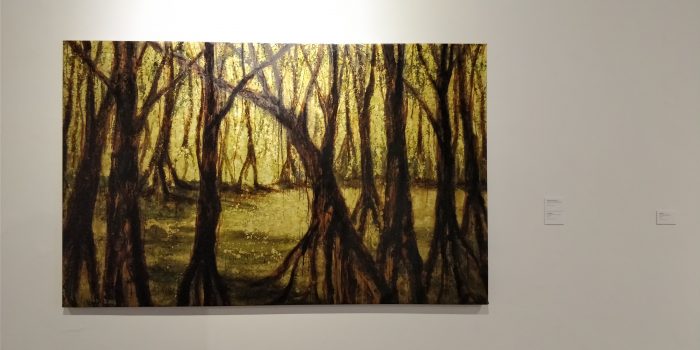 During these 18 years, how do you think your work has changed?
I went from doing more realistic things such as these [points at a realistic landscape painting] to much more personal things. Much freer things. For example, that painting, which is the one used for the MADC's invitation and brochure… it is more about the sensation.
[My work] is not a realistic reconstruction in a documentary style. It's an approximation of the idea of the landscape. That's what I'm interested in, and that's what the exhibition tries to capture.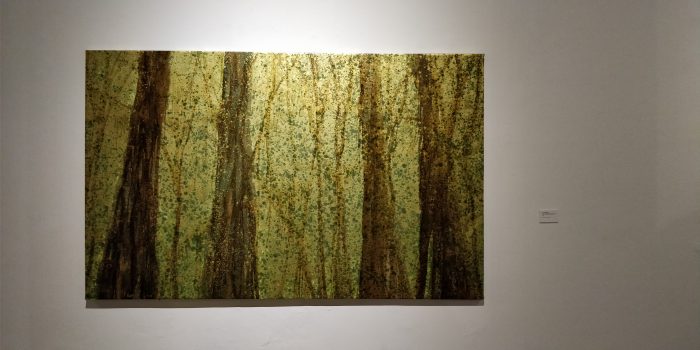 Which is the message that you want to communicate, and what is your audience's reaction?
The reaction is very diverse, but my message is this: this, too, is Costa Rica. It's not only what appears in our tourism ads. No. This is also Costa Rica, and this also exists. It's dense. The landscape has violence. It's in movement. It's strong. It's not only a palm tree, the beach and a hammock. It's the part of nature that surrounds us and what really gives the country a reason of being and the advertising outside [of Costa Rica]. It's about forest. It's about the diversity, which wouldn't be possible without water or rain.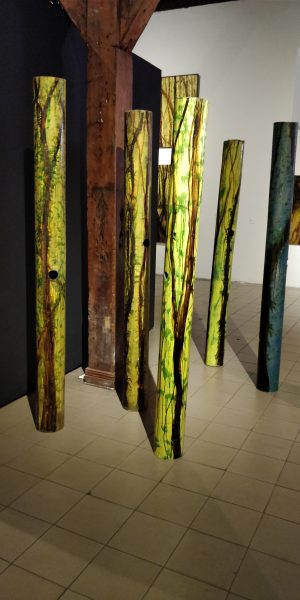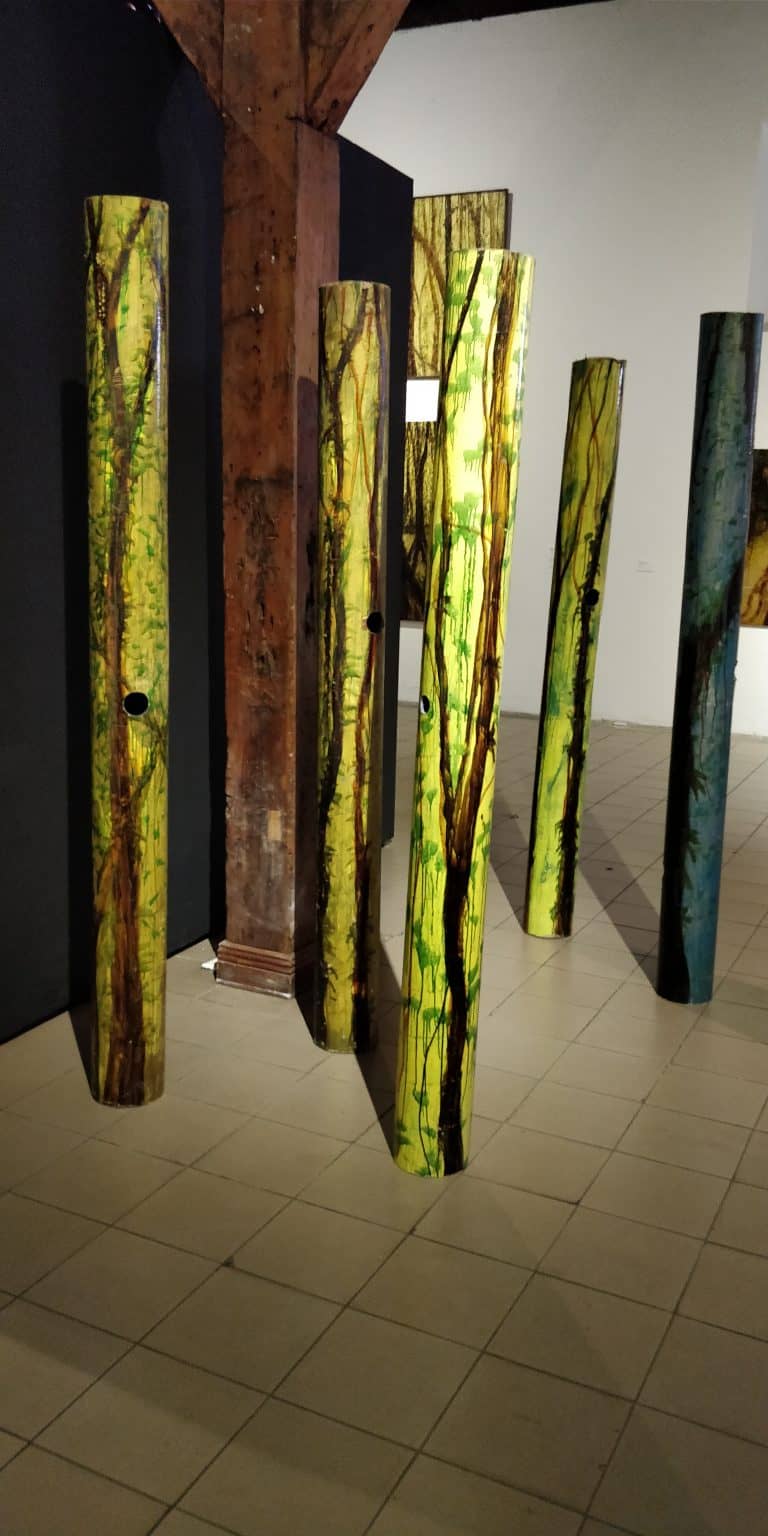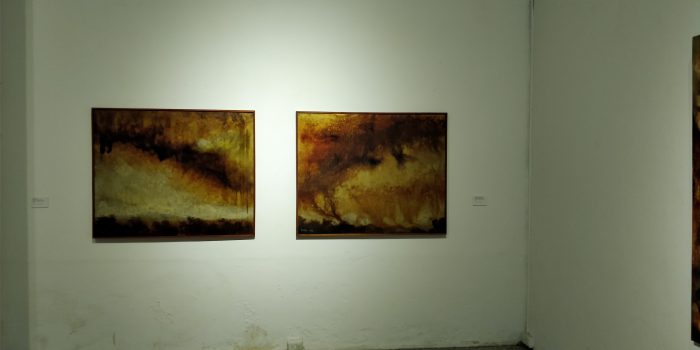 How do you see art is a tool to enhance change, given your work as a teacher?
Art by itself can't change anything, but it can help people be more sensitized. People can understand that through art their lives, perception, education and all these changes can improve. All these improvements that art can bring to your life will be reflected in relation to the people in their respective surroundings.
For example, a boy who had nothing to do in his free time and who could have wasted it with bad company and drugs, if he gets to know art or a discipline to which to dedicate time, energy and passion to, we'll be moving him away from the wrong path. We're guiding him to express himself through art, and maybe he'll have a great future as an artist.
For me, it's a tool for social promotion. If we give young people more art, education, and sport, we'll keep them away from social problems and we'll have more critical population.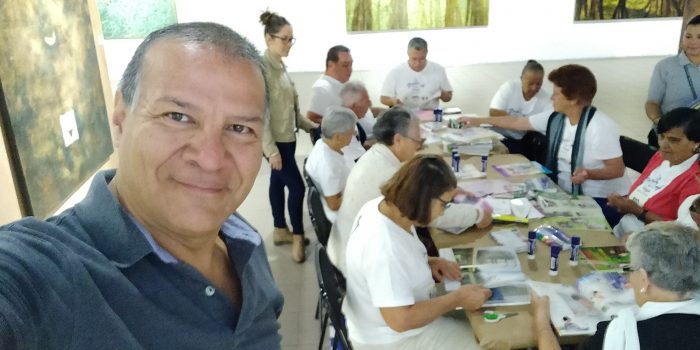 Alejandro Villalobos's exhibition Simplemente Paisaje is on display at the MADC until June 2. Villalobos has exhibited his art in Spain, Mexico, Venezuela, Panama, Guatemala, Nicaragua, United States, Cuba, Ecuador and many more countries. His work has been exhibited at the World Bank as well as the Organization of American States (OAS) Museum in Washington, DC. In Costa Rica he has displayed his work both in public and private collections.
"Weekend Arts Spotlight" presents Sunday interviews with artists who are from, working in, or inspired by Costa Rica, ranging from writers and actors to dancers and musicians. Do you know of an artist we should consider, whether a long-time favorite or an up-and-comer? Email us at elang@ticotimes.net.