The two candidates for the presidency of Costa Rica wrapped up their campaigns on Saturday with rallies with supporters in different points of the capital, in the middle of a narrow battle in the upcoming elections on April 1.
The candidates – Fabricio Alvarado from the conservative National Restoration Party (PRN) and Carlos Alvarado from the governing Citizen Action Party (PAC, center left) – met with their followers, as well as and political leaders from other parties who have pledged them their support.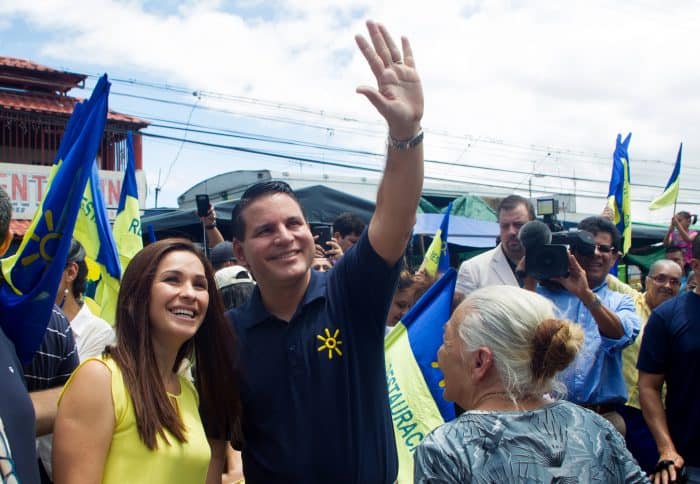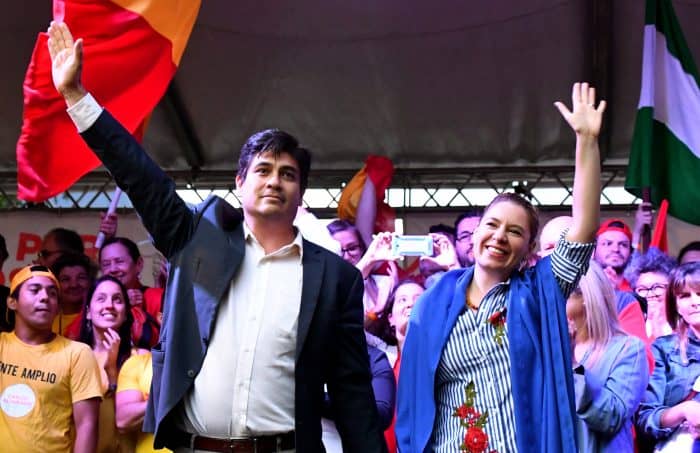 The two candidates came into the final stretch of the campaign neck and neck, without a glimpse of a clear winner.
Fabricio Alvarado, a 43-year-old evangelical preacher, attended various events with supporters starting in Rincón Grande de Pavas, on the west side of San José, and ended with a massive gathering in the southern San José neighborhood of San Rafael de Desamparados, close to where he lives.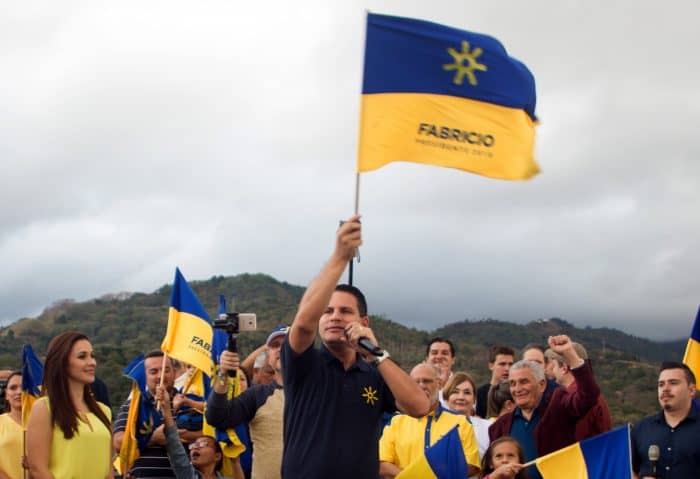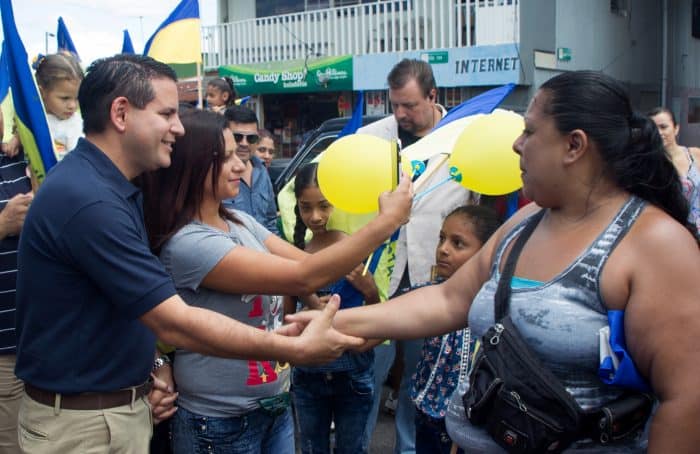 In several of his stops in communities around the edges of the capital, the former legislators was greeted by crowds who surrounded him with blue and yellow flags and took pictures with him.
"We've been attacked for religion, because they can't attack us for corruption," he said in one speech. "We've carried out a clean campaign."
Meanwhile, Carlos Alvarado, a 38-year-old journalist and former Cabinet minister, had a smaller event in the center of San José, where he emphasized his message of creating a government for everyone, without discrimination.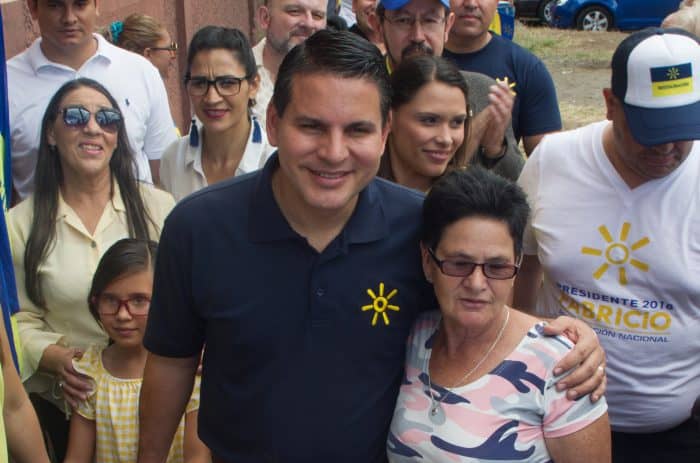 "It'll be a government for all families and all the people. There are no second-class people or families," he said, accompanied by Rodolfo Piza, who ran for the presidency in the first round of the elections for the Social Christian Unity Party (PUSC).
The stage where he spoke was filled with yellow and red flags from the PAC along with red and blue emblems from the PUSC and white and greens from the National Liberation Party (PLN), the most traditional political group in Costa Rica, whose leaders are divided between the two candidates.
Both candidates have said they will seek a national unity government, incorporating a variety of political parties, if they win.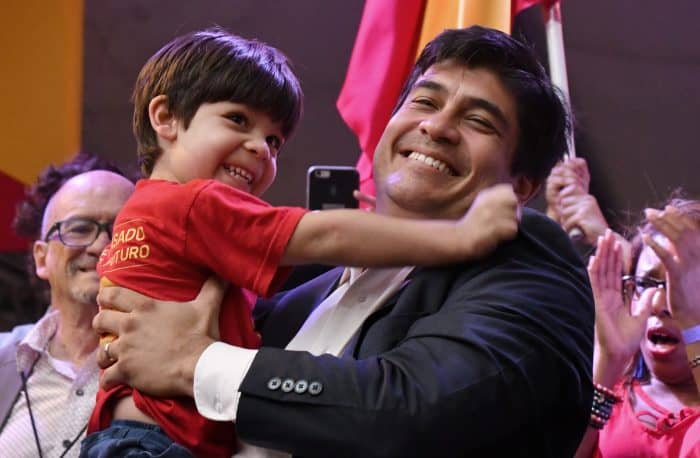 The two candidates are very close in most polls. A recent poll from the Center for Research and Political Studies (CIEP) published on Friday showed 43 percent of people who intend to vote supporting for Fabricio Alvarado, and 42 percent for Carlos Alvarado, within the poll's margin of error.
Despite sharing the same last name, the candidates aren't related.