A one-time Costa Rican vacation. That was the initial idea of Andrea X, better known as Satya X – but her reaction to the country was love at first sight, a love that then transformed into the idea of leaving her busy life in Brooklyn, New York behind to begin a new life project in Costa Rica.
In 2014, Satya X left Brooklyn, where she worked as a healthcare facilitator, to begin a new life in Puerto Viejo, Limón. Little did she know that she'd soon become an entrepreneur with her own business, Women of Color Healing Retreats (WOHCR). The healing retreat center offers a place for women of color from the United States to heal from systemic racism through yoga, meditation, and vegan food.
She says that Costa Rica helped her find her true self by leading a new and more spiritual life, and beginning healthier habits in her day-to-day life.
"When I got to Costa Rica, I unlearned a lot of things about how to live a more healthy life. It changed my life. It's a big thing," Satya X told The Tico Times in a recent interview. "I used to be a vegetarian, but in Costa Rica I became a fruitarian and vegan because… I learned in Costa Rica that wellness really saves your life."

As a result, she began a journey to transmit this knowledge to other women, hoping to benefit the community of Puerto Viejo as well as low-income communities in the United States. At her retreat center, Satya X began a project to plant gardens with fruits, vegetables, and herbs at local schools, and she hires local people to help with the business.
To make sure her retreat programs reach underserved communities in the United States, she is including free summer camps for single mothers in her center's offerings, and travels back to the U.S. to offer children's wellness programs in low-income communities.
Women of Color Healing Retreats has now become widely known globally after it made the headlines of a controversial VICE News video entitled "What It's Like to Take a Vacation Away From White People." The video went viral and resulted in coverage for the retreat center in other media such as the Daily Mail, Fox News, Bustle, Latina and many others.
The Tico Times sat down with Satya X at Neshuma restaurant in San Pedro, east of San José, to discuss her life in Costa Rica, her projects, and why she feels some of the attention she's received has misrepresented her intentions. Excerpts follow.
When did you realize you had to change your lifestyle – and why Costa Rica?
I was already in a place where I knew that I wanted to leave. I always used to say as a young girl: "I'm not staying in the United States." I didn't know how it was going to happen. I think that everything that needed to happen, happened so that I could be here.
When I got off the plane when I first got to Costa Rica, I didn't know why I was here, but I knew that there was something here that I needed to be doing. For me it became these retreats.
These retreats have saved a lot of women's lives. It's allowed us to help so many people eat who can't eat. It's allowed us to give people tools to cope with stress from everyday life.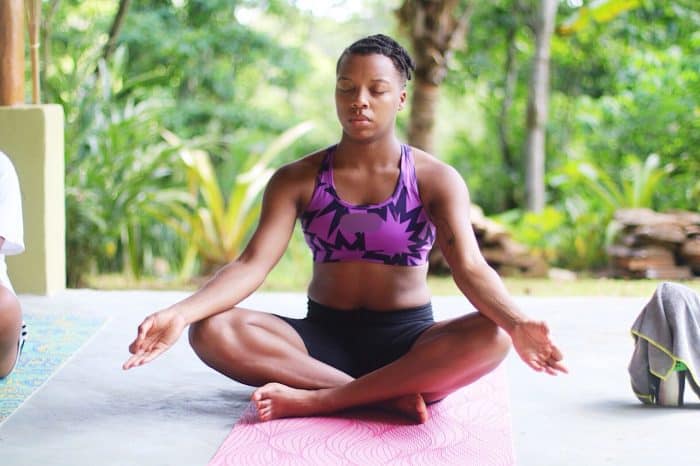 How did you find out about Costa Rica?
My closest friend from here was in New York. We met in New York and then he would always talk about Costa Rica. He made me a little curious about it, planted that seed in my head. When I said I was coming here, he said: Oh, you should could. I stayed with him for a month, him and his grandma in Barrio Escalante.
I ended up leaving and traveling around the country. That's when I was like: this country's amazing.
Tell me more about those first impressions. 
When I first got here, since I was in San José, I was open to whatever it had. It was all beautiful to me because it was all new. Costa Rica never stops being beautiful… It was different. You know it was a warm place. Everybody was super friendly.
Anytime I leave, even when I feel like "Ugh, I don't want to be here" – we all have those feelings wherever we are and wherever we're from, but I always end up wanting to come back.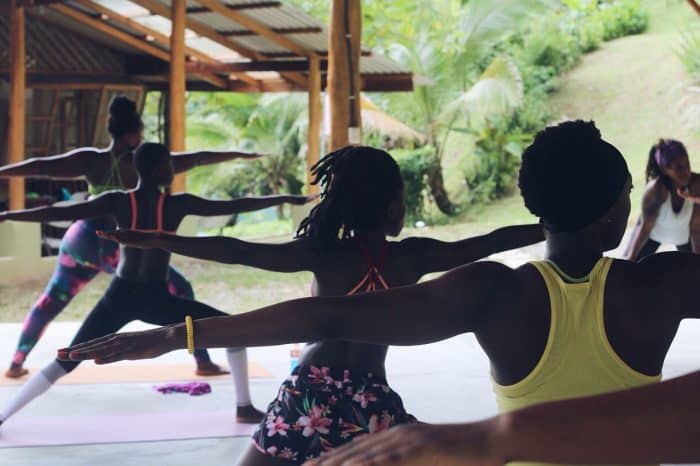 What have you been able to take from Costa Rica in order to give back?
What I received in Costa Rica is an opportunity to assist in healing for communities that get overlooked. What I give back will be what I always do, the kids' programs or whatever I can do. The more my retreats grow, the more we will give back to Costa Rica.
What Costa Rica has done for me is connecting me to nature in a way I never knew could be possible. It made me realize we are nature. I know that people might come here for the people, some people might come here for some tourism, but I really like Costa Rica for the nature.
I have never seen oceans like these, jungles like these. The colors of the flowers are so vibrant. I feel that when you get connected back to nature, it allows you to connect back to yourself and it connects to God, basically, because you are God. It's just deep.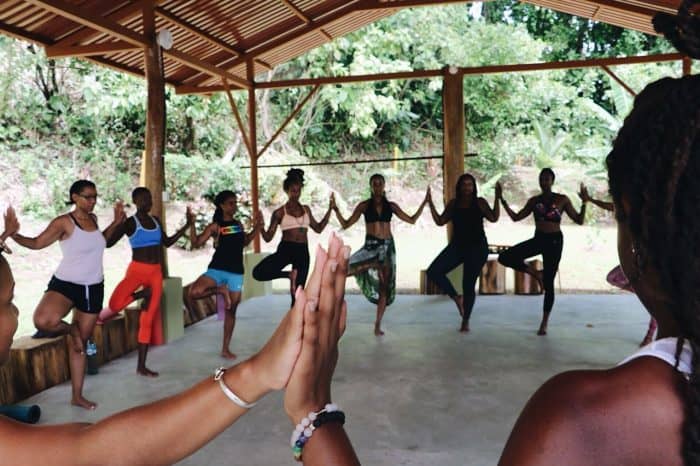 How did Costa Rica increase your spirituality?
I was definitely very spiritual before I came here, but Costa Rica heightened it and allowed me to be in tune with it. Costa Rica did a lot for me. It was the fact that I could be at peace here.
When you live in the United States, you're constantly bombarded by politics… things in your everyday life there that don't allow you to get back to yourself. In Costa Rica I found a time and space where I could really just sit and be, and hear what I thought.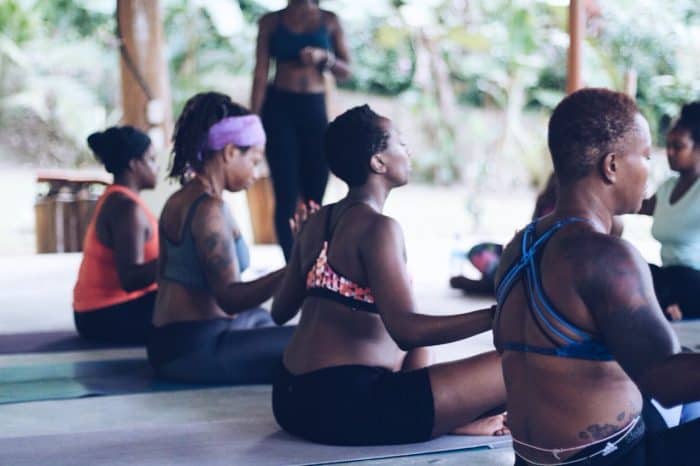 Can you tell me about the retreats and the social impact of Women of Color Healing Retreat?
For me it's my life journey to just help other people. That's all I really want to do. Right now, we're working on a project where we're going to have a free summer camp for single mothers that cannot afford to do much. They'll be able to come to Costa Rica for free, do gardening and learn about yoga. They're going to have vegan food… We're trying to work on things to also help communities in the United States that just don't have that access.
We also teach women about holistic healing because these are the things that we don't learn in the United States, but fortunately Costa Rica is such a beautiful country and we can have all these things here.
In the United States we do a kids program, which is a wellness program that serves kids who aren't able to afford wellness… We go into low-income communities, provide free yoga classes and free food every summer.
Here in Costa Rica, we're going around doing a plant-and-grow project, where we are planting gardens at the schools here because some of them need fruit, vegetables and herbs. We decided to create a project where we bring people to go into the schools to assist in growing gardens. It's important if you're going to come into another country to give back to that country.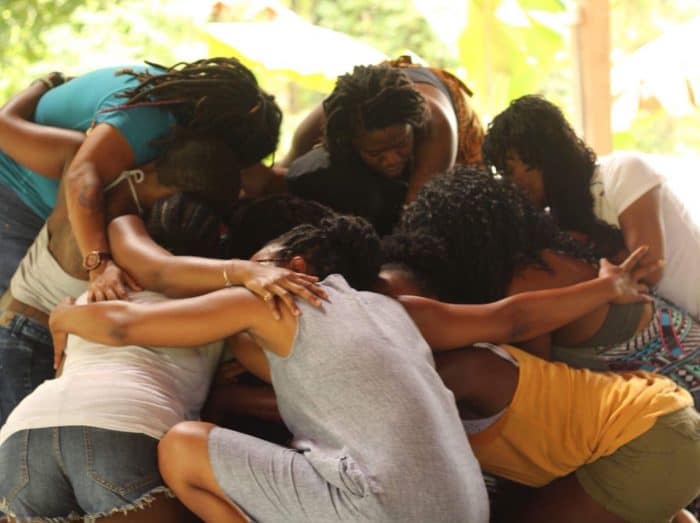 Watch this video of women's experiences at WOCHR:
Your retreats are based on the idea of 'healing from systemic racism.' What does that require?
Systemic racism basically talks about finances and how racism can exist in every aspect… we are trying to heal from systemic racism by creating the kids' programs, the movements and organizations, but the thing with systemic racism is that if you look at the stats, we don't have the finances. We're trying to raise money so that we can have more programs for the kids in Costa Rica, more programs for the kids in New York…
We also need stuff just to run the space because we as black people don't acquire generational wealth. Most black people don't have that, if you look at the stats. That's why we're saying that we're healing people of systemic racism. It's deep because it runs everywhere you go.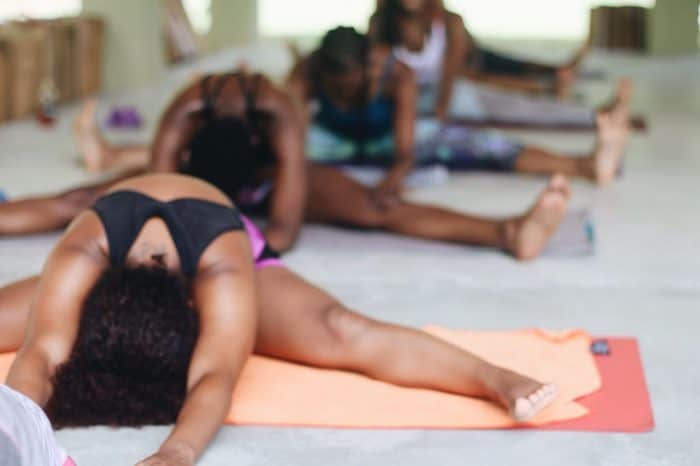 Some of the other coverage you received over the past few months focused on what Fox News, to name one example, called your "ban on white people." How did you feel about the way your retreats were portrayed?
It's inclusive. I don't know about the angle that they chose, but it's inclusive… Each group looks different. That just happened to be the group that came. We just want you to show up and that's it.
The politics in Costa Rica are very different [from U.S. politics]. If we were in the United States, I wouldn't even really have to break it down because it's so different… [we] need to be very different and sensitive around this topic with Costa Rican people because this has nothing to do with the people of Costa Rica.
We have our own struggle in the United States and so we're trying to heal from that. I think we deserve to have a space for that, and I think that people need to stop getting caught up in the race thing. Let us just do our own thing.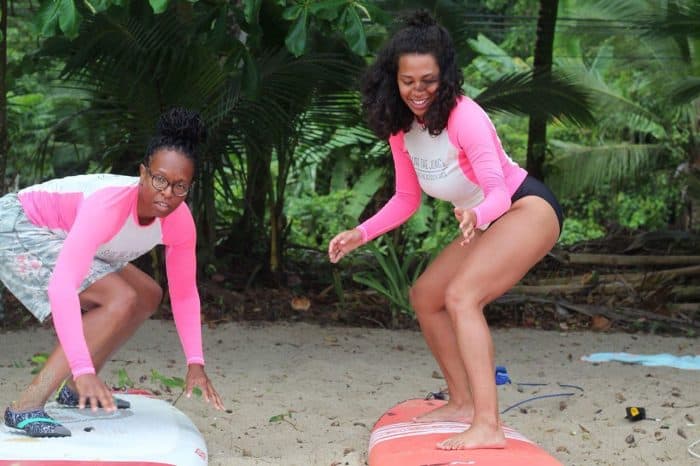 Women of Color Healing Retreats was created in 2016 by Satya X. It is located in the  Caribbean beach town of Puerto Viejo, Limón. For more information visit their webpage or Instagram page.
Would you like to share your or your family's coming-to-Costa Rica story in our "World in Costa Rica" series? Contact us at kstanley@ticotimes.net or share a post or video with the hashtag #SoyMigranteCR.