For Gustavo Hernández, dance is a tool for communication and expression – but also a powerful motor for social inclusion.
The Costa Rican dancer has developed various productions in which he has taught dance to groups that have suffered discrimination, including people with disabilities, the LGBT community and senior citizens. His academic background helped define his approach: he studied communication, psychology, and social work at the University of Costa Rica (UCR), and went on to study dance at the National University (UNA).
"Even if it was a commercial show at a bar… it had a criticism to make. It had something to say that stimulated me to create it," Hernández told The Tico Times. "It wasn't pure entertainment. I always had these concerns that I needed [to express]."
Since 2001, Hernández has worked as a dancer, choreographer, and director at UCR's contemporary dance company, Danza Universitaria. He also also headed up various projects focused on improving people's well being through dance. The latest project he directed, "Mi cuerpo, mi voz" ("My Body, My Voice") included deaf children from the Fernando Centeno Güell National Special Education Center, providing the kids with a communication tool that transcends verbal barriers.
On a warm morning at the Teatro Montes de Oca in San Pedro, east of San José, The Tico Times sat down and spoke with Hernández about his life and work. Excerpts follow.
Why did you choose dance as a career?
I think that the dance chose me…. Culturally, I had dance within me. It was there at parties, popular dance, salsa. I always liked it, but on a normal level.
But one night, I was at a salsa party at El Cuartel de la Boca del Monte. I was dancing and a professional dancer asked me: Would you like to dance [as a career]? I didn't even know that existed, and I asked: How? What's that? I come from a public school and I never had any contact with art, or a family that stimulated that part of me.
He then invited me to a workshop, and I went there, curious to see what it was… and I stayed. I was 18 years old and afterwards I went to more workshops, auditioned here and stayed here with the group.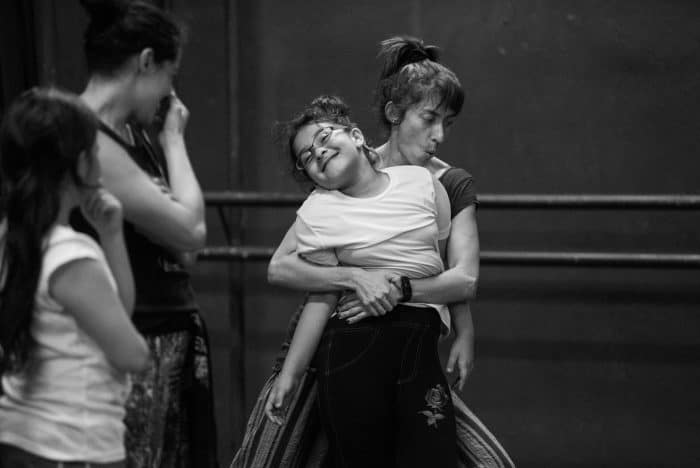 When did you start linking the social part with dance?
Ever since the beginning. When I studied psychology and social work I became acquainted with different social groups, and all of them always awoke certain interest in me. I thought of them as wonderful, and within them I'd find that magic and possibilities in the arts.
I've worked with transvestites and professional dancers to create a very specific show for bars and nightlife. I was very drawn into it because of the gender identities and the possibilities that it gave me to create a show.
I've also worked with groups with different disabilities. For example, at the Taller Protegido in Alajuela there are meetings with people who have different disabilities; we've given workshops there. Recently, I've been working with deaf children.
There's always this possibility of providing these people with dance the way it came to me, which was a random person at a bar. This can reach any person of any age in any part of the country. I always direct my workshops in a very inclusive or open manner so that anyone can experience it.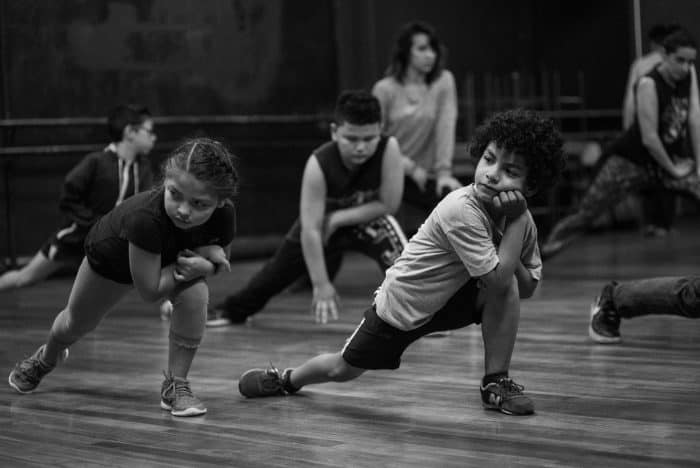 Based on the social barriers existing with these populations, how do they represent both a challenge and advantage for your work?
It's always a challenge. For example, if I'm working with teenagers, which is the challenge? How to capture their attention. How to get to them according to their needs and interests Getting to know the group, doing an assessment and speaking with them. It's about getting to know how they see it, why they're interested in, and from there being able to design something that's beneficial for them.
The advantages for me are so many. I feel strengthened. Every time I do this, I grow so much and test my beliefs. Every time I work with a new group where I have to explain and pass on all the knowledge I've accumulated, I test it there. I confirm or dismiss things, and I'm constantly discovering new learning.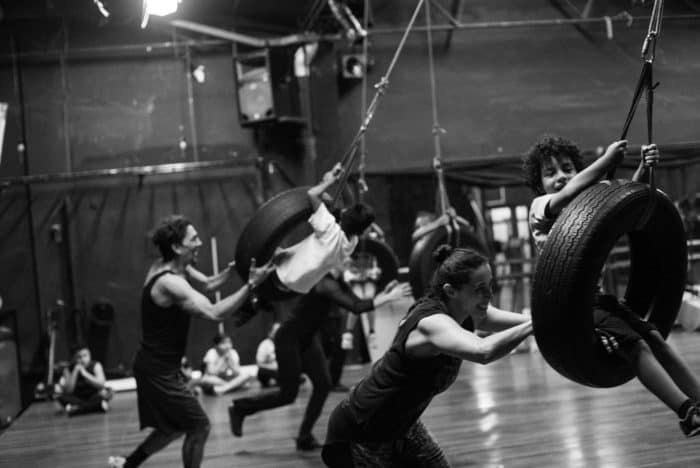 How did you come to do the project with deaf students?
I did my graduation project at the Centeno Güell center, and we did a small project with a group there. From that experience I had certain concerns about the dance outreach for the deaf. It awakened a great need to keep doing this.
I wrote a proposal for funding from the UCR's Social Action Vice Rectory, and won the funds. The children had the opportunity to experience [dance] in a theater context with a costumes and sets, in order for them to have a more intense experience.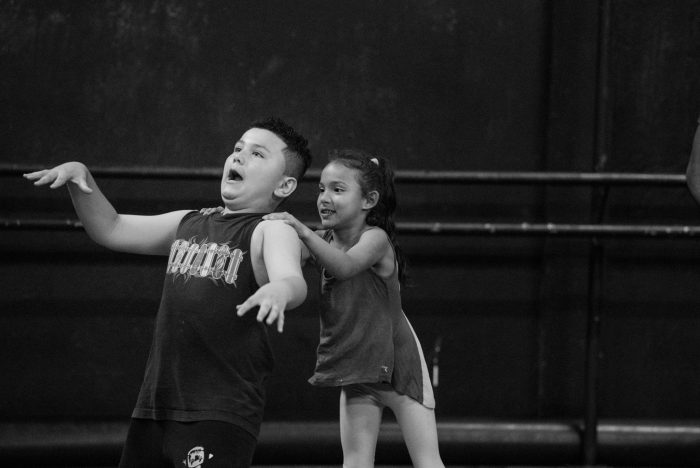 How is the human body a tool for communication and expression?
Research shows that 70 percent of our expression is non-verbal. Our body is always communicating, but… there is a lack of reading of the body, so we don't see it. The body is always speaking about our moods, and our needs are always manifesting themselves in a bodily manner.
In the case of a deaf community, it becomes much more necessary because it's their voice. The project is called "My Body, My Voice" because the body becomes the way in which they communicate. We don't know sign language, so they had to communicate in another way and in a much more creative and instinctive manner. Through that need of communication, they began developing gestures and so did we, to be able to understand each other.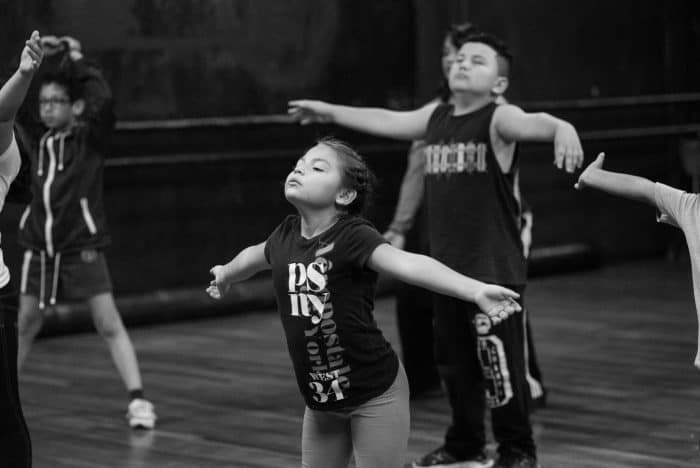 Danza Universitaria presented "El ladrón de diamantes" ("The Diamond Theif"), directed by Gustavo Hernández with the participation of deaf children, on Oct. 13 – 15 at the Teatro de la Danza.
Our "Weekend Arts Spotlight" presents Sunday interviews with artists who are from, working in, or inspired by Costa Rica, ranging from writers and actors to dancers and musicians. Do you know of an artist we should consider, whether a long-time favorite or an up-and-comer? Email us at kstanley@ticotimes.net.