Read more: Rescue operations, recovery continue after Tropical Storm Nate
In one of our stories on Friday regarding the aftermath of Hurricane Nate, we included a few links for those who wanted to donate to support the victims of the storm, which caused deaths, flooding, damage and displacement throughout the country.
In the following days, however, so many donation drives and volunteer opportunities sprang up around the country that we are eager to highlight as many as we can. Thank you so much to our readers who wrote in or tagged us in posts so we could find out more about efforts taking place in various hard-hit regions.
This is not even in the ballpark of a comprehensive list. What did we miss? How have you contributed? What's going on in your community? Tell us via Facebook or at kstanley@ticotimes.net. We'll do our best to share it with our readers.
National
The nonprofit Amigos of Costa Rica, the U.S. counterpart of the Costa Rica USA Foundation, created a special page to allow donors to make U.S. tax-deductible donations to a national fund to support Nate victims through the Costa Rican Red Cross. Donors interested in donating via Amigos to a specific region also have community options listed below. Support the Costa Rican Red Cross through Amigos of Costa Rica here.
Municipalities and churches are among the organizations that are launching efforts all over the country; if in doubt, contact your local municipality to find out what they are organizing, whether to help your own community if it was affected, or to help a sister town. The Municipality of Curridabat, for example, set up an online volunteer registration site for those eager to take a hands-on role in bringing relief. Visit the volunteer registration site here.
Guanacaste
"As you may know by now, Tropical Storm Nate has walloped our community," wrote the board members of the Nosara Civic Association in a public post. In the aftermath of the flood, which covered areas of Nosara and cut off the communities of Ostional and Santa Marta, donors are invited to contribute mattresses, sheets and bedding, home appliances, clothes and towels at the FUCAN across from the Kitson Library, or make a monetary donation online. Support the Nosara Civic Association through Amigos of Costa Rica here (write on the "additional information" line that the donation is for flood victims).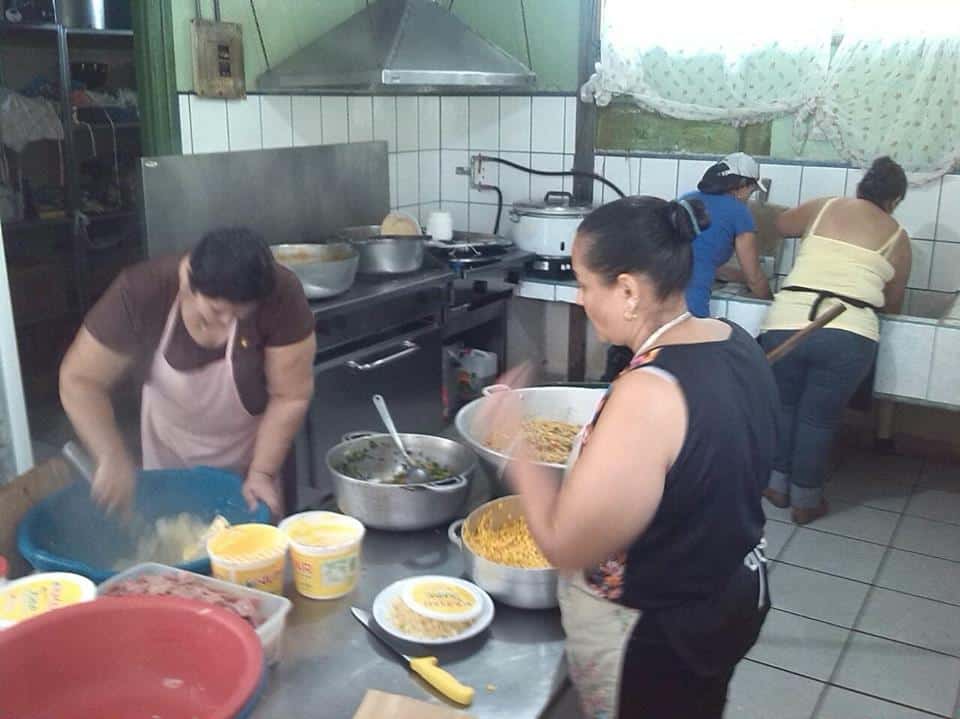 Monteverde
The Monteverde Community Fund, created in 2012, is accepting donations to help storm victims in this hard-hit mountain community. Donations that are tax-deductible in the United States can be made through Amigos of Costa Rica here, or donations within Costa Rica can be made on the MCF site here.
Read our columnist's first-hand account of the storm's impact on Monteverde here.
Central Pacific
Three Jacó residents – Jeanie Baker of Intuitive Soul, and David Grillot and Seybrielle Daniels from Karma Tribe – launched a Generosity campaign through the Indiegogo platform entitled simply "Let's help our neighbors rebuild their lives." According to the campaign site, funds raised (the total goal is $3,000) will be used primarily to purchase basic hygiene supplies for Central Pacific residents who have lost everything. Support the Jacó-Parrita-Quebrada Amarilla drive on Indiegogo here.
Folks interested in donating, volunteering or serving as a foster parent to an animal stranded by the storm in the Jacó region is invited to visit the Green Room Restaurant or Cocobolo Souvenir in Jacó, or to call 8836-2652.
The Iglesia Radical in Jacó, which, according to the Talk Costa Rica site, has sheltered 104 people since the storm hit, is accepting donations of bags of rice and beans as well as hygiene items. Volunteers are working at the church, across from AutoTica, to organize supplies. This and other volunteer and donation options were featured by Talk Costa Rica here.
Cerro de la Muerte
The nonprofit Nai Conservation has been running a drive to collect non-perishable food items and person hygiene items at a variety of sites around greater San José to help victims in the mountains Cerro de la Muerte area between Cartago and Pérez Zeledón. The organization plans to send its donation Tuesday night or Wednesday morning. Donation dropoff locations include the Asociación de Estudiantes de Biología – UCR en San Pedro (8am – 6pm), Tienda Tropics Adventure Wear S.A. en San Pedro (9am – 6pm), Tienda Mercado Negro en San José (11am – 6pm), Bar Alcatraz en Heredia (11am – 11pm), Azur Danza Aérea en Distrito Cuatro Escazú (3pm – 8:30pm), Ciclo Aventura Cartago, Cartago (9:45 a.m. – 6:00 p.m.) and Super Terranova, La Lucha de Desamparados (6:00 a.m. – 8:00 p.m.), or contact info@naiconservation.org or call 8812-7349. Learn more and contribute to the Nai Conservation drive here.
Southern Zone
Another fund through Amigos of Costa Rica supports Geoporter Costa Rica, which, according to a Facebook post from the group, "is working together with local emergency committees to get resources to priority areas in the communities of Ciudad Cortes, Palmar Norte y Sur, Rey Curre, Siepre, and others located in… Osa and Golfito." Support relief efforts in the Southern Pacific through Amigos of Costa Rica here.
See also: Tropical storm causes deaths, flooding in Costa Rica and region