U.S. Ambassador S. Fitzgerald Haney announced that his government will contribute $38,500 to efforts to preserve Costa Rica's world famous Diquis stone spheres.
The donation will fund an hydrogeological study at Finca 6 in Osa, a site in the south Pacific region that the UNESCO declared a World Heritage site in 2014 for its archaeological value.
The study will begin in the coming days and is expected to end in December 2018. Experts will analyze the behavior of soils in the Diquis delta, where nearby rivers covered most of the archaeological evidence with sediments.
The National Museum of Costa Rica will use information from the study to outline a plan for redirecting river flows, and for protecting and preserving the archaeological sites.
Haney said at a public event on Monday afternoon at the museum that the funds will also be used to establish limits at the four properties in Finca 6 where experts have found archaeological evidence.
"This is key to the responsible development of the region as a tourist destination," he said.
He also said that the project is only one part of the Embassy's broader commitment to the country's southern region, and that the Embassy will complement this donation with similar initiatives to promote inclusive economic development in the region.
The funds come from the Ambassadors Fund for Cultural Preservation program, an initiative of the U.S. State Department. Since 2001, the program has awarded more than $55 million to support the preservation of some 870 cultural sites, cultural objects, and forms of traditional cultural expression in more than 125 developing countries around the world.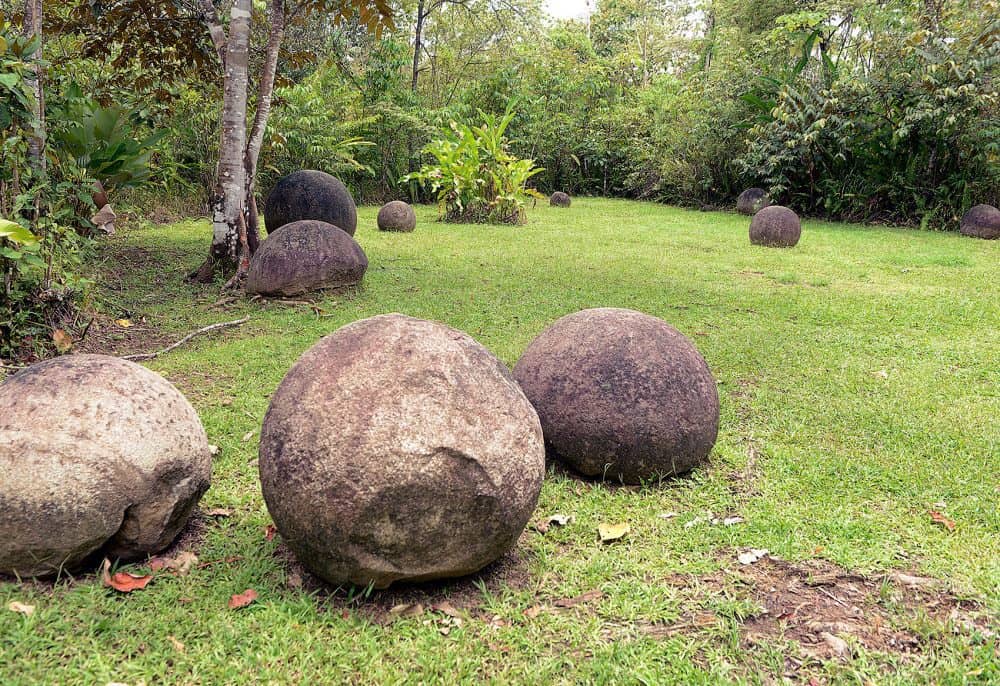 World treasure
Culture Minister Sylvie Durán Salvatierra said that the U.S. Embassy's support represents a major landmark in the protection of the pre-Columbian spheres of the Diquís Delta.
"These sites hold real treasures with heritage and historical values on a world scale," she said.
Research by National Museum experts has found that the group of archaeological sites are accurate representations of the indigenous societies of the Diquís.
"They are evidence of the complex political, social and productive structures that characterized pre-Columbian hierarchical societies in Costa Rica," Durán said.
National Museum archaeologist Francisco Corrales said that the sites are representative of the pre-Columbian Cacique, or Chiefdom, cultures that had their heyday between 300 B.C. and 1500 A.D. in the southern Pacific region.
The sites contain artificial mounds, paved areas, burial sites and, most significantly, a collection of stone spheres between 0.7 m and 2.57 m in diameter, whose meaning, use and production remain largely a mystery.
"These spheres are an exceptional example of the extraordinary artistic and technical capacity of the pre-Columbian Cacique societies," Corrales said.
Recommended: Finca 6: Mystery of ancient Costa Rica stone spheres solved?