"I have been painting ever since I can remember. Starting in childhood I was always very lonely so I had the time to do all the artistic exploration I had at hand," says Luis Carlos Campos, 24, of his love for art.
Born in Nicoya, Guanacaste, and now a resident of Tres Ríos, east of San José, Campos has found his way to build his life around painting.
Campos has participated in 15 individual and group exhibitions and works in a wide range of formats. In addition to painting, he's now getting into the world of tattoos; is writing his first story; and is "in love" with woodworking, a passion passed down to him from his paternal grandfather. He is a student of visual arts at the University of Science and Art in San José.
The Tico Times talked to the young artist about his preparation, his painting techniques, and what art means in his life. Excerpts follow.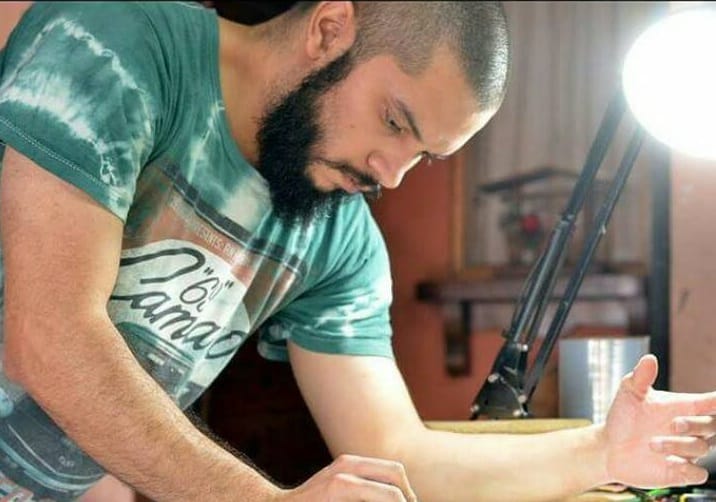 How did you prepare to be an artist?
I started preparing when I realized that I could do art, and this happened at a very early age. There was greater acceptance of it both on my part and socially, and that was the perfect leavening to penetrate more deeply into the visual arts. It was not easy. It was difficult for me to convince the public that my works were worthwhile, and it is still a path of transformations, with its normal ups and downs.
How would you describe your art?
The technique I use depends on the type of work I'm doing at the moment. I am fond of using mixed techniques, making a fusion – whether acrylic with watercolor, colored pencil with Chinese ink, oil with acrylic. I am very strict about detail in my works, so they carry a great sensitivity and affection. I like to take time to detail each brushstroke, every color tone, every texture. My artistic style revolves primarily around realism. It's possible that in a few years I might change that perspective.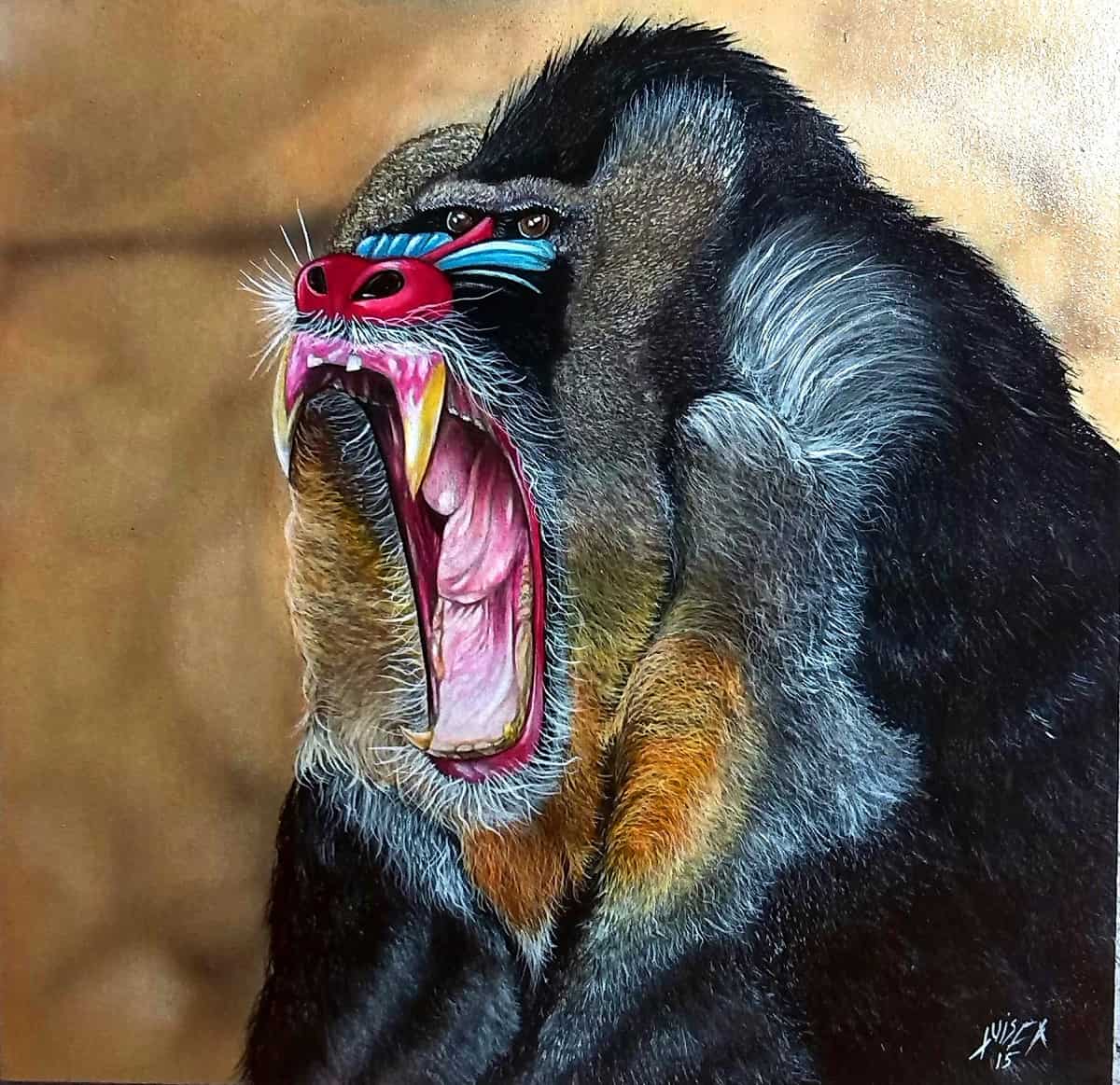 How has painting influenced your life?
Art is the catalyst for my personality. Each piece and each canvas fans that internal flame, which burns intensely. I can say that I have grown since my first painting, and that is called maturity, because each piece is a school that teaches me more about life.
What does it take to grow as an artist?
What is necessary is to feel alive in art in spite of adversities or social stereotypes, to feel that art is like breathing, and not to be overcome by the lack of support or acceptance. To move ahead without corrupting the essence of the soul. That makes us grow.
What are your medium- and long-term plans for your professional life?
An upcoming project is to continue creating works with the new theme that I am working on [fusion of Greek sculpture with animals], with the aim of giving a new air to my work and thus to have a series of pictures that lend themselves to make a new exhibition. A medium-term project is to have a café-gallery with an atmosphere of harmony between visual and culinary arts.
In the long term, I would like to be able to travel with my work and exhibit it abroad, and study art in other countries in order to sharpen my artistic knowledge.
Read more Weekend Arts Spotlight interview here.
Our "Weekend Arts Spotlight" presents Sunday interviews with artists who are from, working in, or inspired by Costa Rica, ranging from writers and actors to dancers and musicians. Do you know of an artist we should consider, whether a long-time favorite or an up-and-comer? Email us at kstanley@ticotimes.net.