A pickpocket attempt on crowded Manuel Antonio Beach on New Year's Day quickly went haywire for three men who tried to snatch the purse off a U.S. tourist.
According to Juan Carlos Arias, the head of police in the Quepos region on Costa Rica's Central Pacific coast, townspeople and local visitors on the beach saw the men try to steal the purse and quickly swarmed the men and their nearby car.
"The version of the story we were told is that the men tried to steal a purse from the foreign tourist, and from there a large argument broke out that included damages to the car," Arias told The Tico Times Monday during a phone interview. The robbery attempt happened around noon Monday in the middle of the popular beach destination, the police director confirmed.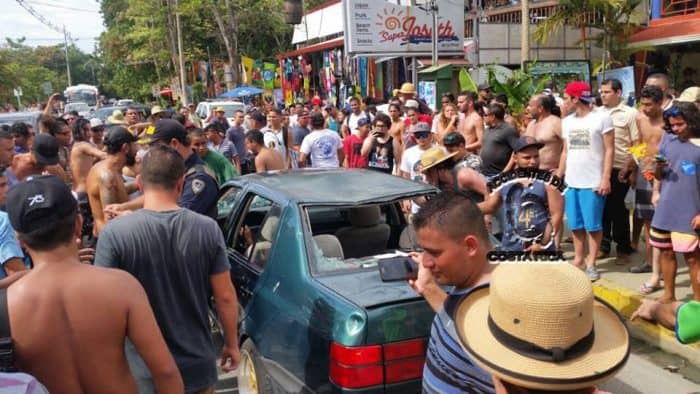 Though the three men failed to steal the purse, they were apprehended by police on the scene. Arias said, however, that the men were eventually released since the U.S. citizen did not want to press charges and the men had no prior incidents on their personal records.
No charges were brought against locals, either, for damages done to the would-be robbers' vehicle during the citizens' arrest.