In late October, 33-year-old U.S. native Brandon Rowlands died in Costa Rica. Shortly beforehand, he had been placed into an early-release program following a two-year prison sentence in La Marina prison in San Carlos for drug possession, his family says.
Because he had already been diagnosed with bipolar disorder, his family in New York had urged Costa Rican prison authorities and U.S. Embassy officials to ensure that Rowlands obtained proper care while behind bars and then later during his probationary release.
"He never received treatment while he was in prison," his sister, Brianna Brennan, told The Tico Times during a telephone interview. "When he was released, he was not provided with opportunities for jobs or any sort of health coverage."
The true cause of Rowland's death remains a mystery, with an autopsy still pending. However, his family members say they think his death could have been avoided had he been given adequate health care by the Costa Rican judicial system here. The family says Rowlands was denied basic resources during his early-release period following prison and, after trying to find work as a surf instructor in Guanacaste, was transferred to a "degraded medical facility" in Nicoya in October where he ultimately died.
In response to his untimely death, Rowlands' family has begun a fundraiser and sent in a proposal to institute a halfway house system here, named Brandon's House, to help future U.S. prisoners get back on their feet in Costa Rica.
"We're dedicated to making his life matter," Brennan said.
The family, which Brennan said is experienced in implementing "large system transformation efforts" and social projects in the United States, has already raised more than $12,000 on its GoFundMe page as of this writing, but has a way to go still to reach its $250,000 goal.
Working with Costa Rican authorities and a local branch of the halfway house Angeles de Esperanza Foundation, the Rowlands family has proposed the creation of a facility that could hold 20 non-violent, U.S. parolees full-time. Part of the plan for Brandon's House calls for job opportunities and constant medical attention that the family says will keep ex-convicts busy and happy.
"I am without question, that if Brandon had been provided these opportunities, he would still be alive today," wrote Brandon's brother Kellin Rowlands on the fundraiser page. "There is no way to overstate the importance of stability for matriculating ex-convicts."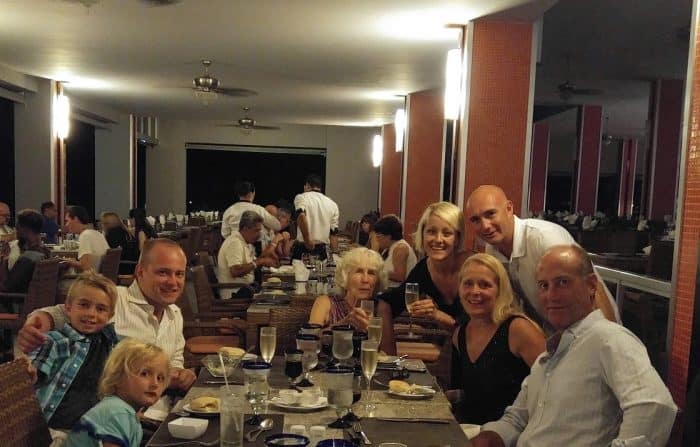 Though it seems like the number of North American detainees would be too small for a halfway house to have widespread impact, there are currently 34 U.S. citizens incarcerated or on parole in Costa Rica, according to a Justice Ministry spokesman. The Justice Ministry did not immediately respond to a Tico Times inquiry about their potential collaboration with the project.
The Rowlands have also been in contact with the U.S. Embassy to inquire about grant funding.
"The U.S. Embassy is aware of the Rowlands' private initiative and we understand that they want to develop it further to assist a vulnerable demographic in Costa Rica," an Embassy spokeswoman told The Tico Times in an email. "We look forward to learning how it progresses."
Brandon's House could sponsor and provide additional part-time shelter for another 30 local residents that have existing social support networks, Brennan said. Costa Rican families could then be paid for housing those daytime residents at a rate of $2 per day, according to the proposal.
A copy of the proposal given to The Tico Times highlights how basic employment and health services have been proven to reduce the rate of prison recidivism by as much as 400 percent in the United States.
"Not only will this be saving lives, but the country gets a return on investment because it won't be sending more repeat offenders back into the system," Brennan said. "Under the program, they'll be physically and mentally flourishing."
She added that the program's objectives ultimately align with those of Costa Rican authorities, and that there is a way to make an impact without undermining the Costa Rican justice system or insulting the culture. With penitentiaries badly overcrowded and lacking the most basic of resources, Brandon's House could permit a sort of breather for local spending on prisons, she said.
In the foundation's proposal, the Rowlands family estimates that the country would see a $4.2 million return on investment over the first two years. The program would aim to keep out repeat offenders and give back to local Costa Ricans through housing payments or jobs.
At the end of the day, though, the foundation would rely on helping out those who want to get on the right track, honoring the bright persona the Rowlands family remembers in its son and brother.
"He was a model prisoner and he was just the most incredible soul," Brennan said of her brother. "Even in the whole time he was there, he accepted that the had violated the law and was determined to make up for it."