MANUEL ANTONIO, Puntarenas — The Chinese ambassador to Costa Rica stopped here Friday to have lunch with local officials and tour an oil palm plantation in hopes of increasing business and tourism ties between the two countries.
Song Yanbin also made a donation of several maritime and art books to the National Coast Guard Academy, located in Quepos, and met with the commander of the academy, as well as the vice mayor, president of the city council and other officials.
The event was hosted by Harry Bodaan, president of the Quepos Chamber of Commerce and owner of La Mansion Inn, where the luncheon was served.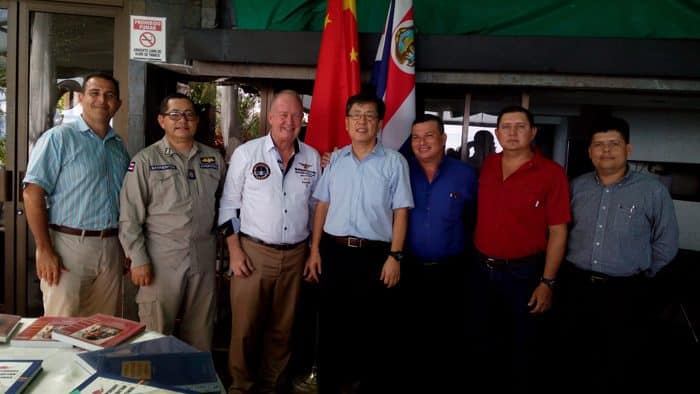 "Quepos has a lot of tourism resources, and we want to promote more Chinese tourism here," Yanbin said. "Every year 100 million Chinese tourists travel, and they spend $100 billion. It's a lucrative market, and we want the Chinese to come to this beautiful area."
Afterward the group toured a Palma Tica plant where palm oil is made. Three Palma Tica officials gave a presentation on how palm dates are harvested, cleaned, cooked and processed into various oils used for cooking and making butter, margarine, soap and other products.
Arturo Barboza, a Palma Tica manager, said the company recently spent a half-million dollars buying Chinese manufacturing products. The palm oil company, which is owned by Nicaraguans, hopes to increase exports of palm oil products to China.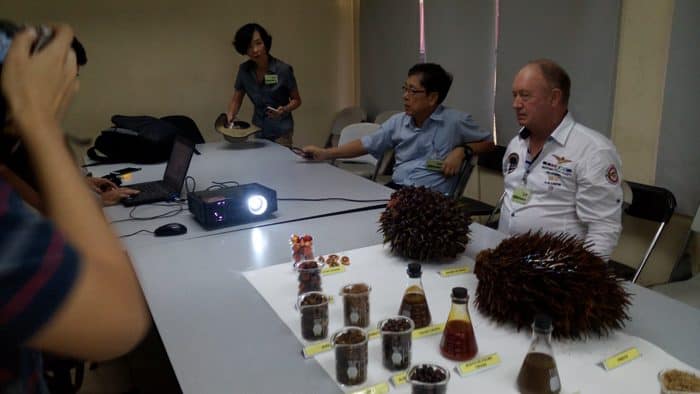 "From November to date … we've bought about 50 containers of equipment from China," Barboza said. "We've spent about a half-million dollars in acquiring products from you, and for us it's been an important relationship and we hope to continue it."
Yanbin was impressed to learn that the factory, which has been awarded a Blue Flag for its sustainability practices, produces virtually no waste and generates all its own power from burning the husk of the palms.
"What really impressed me is that the operation is self-sufficient, very clean — it doesn't produce black water or garbage," he said.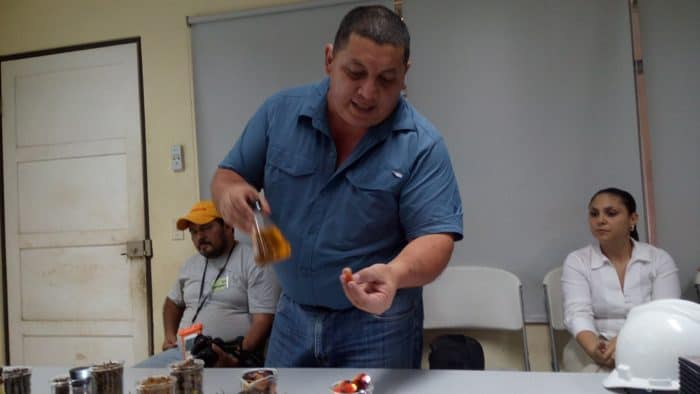 Costa Rica receives only 3,000 to 4,000 visitors from China a year, Bodaan said, in part because of restrictive visa rules that have recently been eased. Both the Chinese and the Costa Rican delegations said they hoped to see these numbers increase dramatically.
"What interests me is eco-tourism," Yanbin said. "That is one of Costa Rica's biggest advantages. We have to work more to promote this, to bring more Chinese here to get to know Costa Rica, Arenal, Manuel Antonio."