Transforming hemp into the surfboard beneath your feet or the plane that takes you skyward: That's the mission of the Canadian company Hempearth, which has made Costa Rica a key player in its operations. Hemp is the non-psychoactive variety of the Cannabis sativa plant, and is often used for industrial reasons because of its strength and versatility.
Hempearth's founder, Derek Kesek, a Canadian internet marketer, musician, chef and former organic restaurant owner, says he is working to create of the world's first hemp airplane, its biofuel and a series of hemp surfboards.
While his company is headquartered in Waterloo, Ontario, Kesek has also been working out of La Guácima, Alajuela, where the company has been producing hemp biofuel. He anticipates that within a month, Hempearth's surfboards will be released in Costa Rica as well.
The Tico Times spoke with Kesek about his project. Excerpts follow.
Can you tell me more about the hemp airplane?
About three years ago I started a company solely based on hemp. I contacted several plane manufacturing companies and asked them if this idea was possible. I sent them some hemp, did some testing and then I got a contract signed by one of the companies. The rest was history. Then I started getting help from some newspapers and so on. We've been on Kickstarter, but we'll probably have to do it again. I was recently in Costa Rica for about eight months, producing the hemp biofuel for the plane. … I put my heart and soul into this project, just one day at a time.
Why did you choose to use hemp?
Because it's eco, it's green, it's sustainable and we all want a better future. It's lighter, it's stronger and it's becoming legalized all over the world.
What is the process to produce the biofuel here in Costa Rica?
We had some hemp seed oil shipped in from Canada. I had a chemist make the fuel and he has his own processing plant located just outside of San José, so he produces the fuel for us. Once the hemp plane is ready, we'll fuel it with this particular hemp fuel.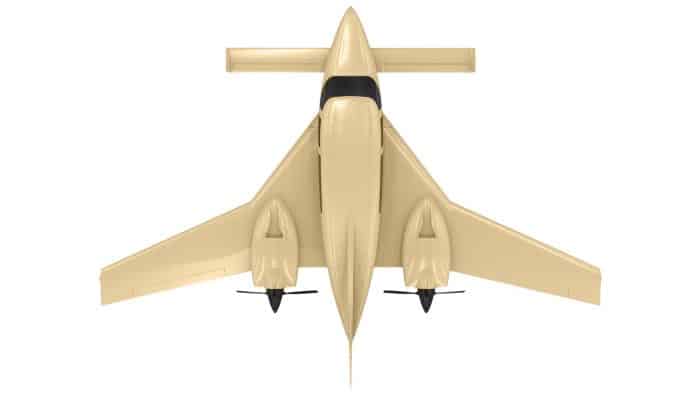 Have you tried out the surfboards? When are you releasing them?
They're coming out soon. I just found the shaper. Probably within the next month you'll see some hemp surfboards surfacing from the company. I've met some pro surfers in Costa Rica who are going to ride the boards, including Marcela García and Valeria Soto.
Why did you choose to distribute them in Costa Rica?
It's a big industry there. I learned how to surf when I was there, so I love it. Hemp can also grow very well in Costa Rica. They're about to legalize that kind of stuff. It's a great industry; it can replace coffee and sugar cane.
Basically, by building these boards, producing biofuel in Costa Rica made from hemp and producing hemp surfboards there, we just want to get a head start on a really big industry that's coming. It's going to benefit the country and it will create jobs.
CORRECTION: The Kickstarter campaign we linked to in the original version of this article is no longer active; the campaign was discontinued because the fundraising target was not met. We apologize for the error. For more information on Hempearth, visit the company's Facebook page.
https://www.youtube.com/watch?v=_mfCp-hrcq0