On March 3 and 4, the popular TEDxPuraVida event will present a selection of 29 speakers at Parque Viva's Coca Cola amphitheater in La Guácima, west of San José. TEDx conferences are  independent, locally organized versions of the famed TED conferences; they combine screenings of TED talks with live, dynamic presentations that spark discussion (and often go viral).
Here are 10 speakers you can't miss from this year's Costa Rican edition.
1. Warner Rojas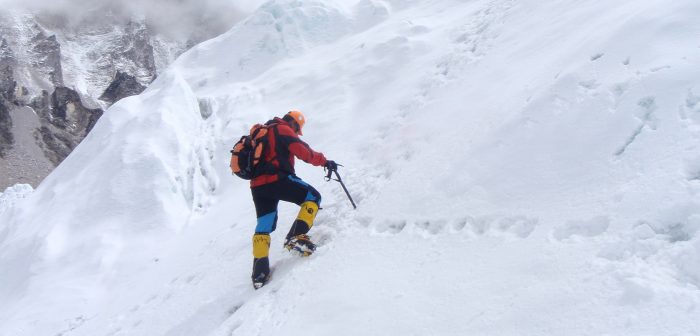 Warner Rojas is a Costa Rican mountain climber raised near the mountains of Escazú, which he began climbing at an early age. He has scaled Latin America's highest altitude peaks and became the first Costa Rican ever to climb the seven Andean peaks and reach the summit of Mount Everest. Along with Óscar Rodríguez, he climbed the three highest mountains of Central America in three days.
2. Esteban Gutiérrez
This Argentine neuroscientist was born in Buenos Aires in 1974. For the past 15 years he has worked with the Red Cross and Doctors Without Borders; he also plays guitar and sings with his band, Oveja Negra. His research explores medicine, music, neurological development and health education.
3. Yajaira Sierra Sastre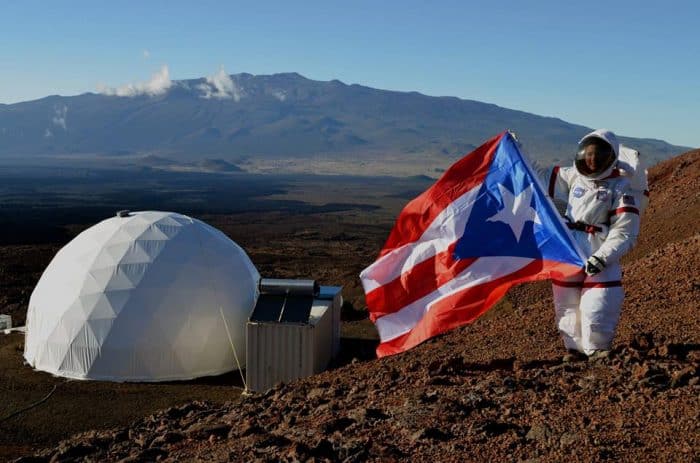 This Puerto Rican scientist, educator, and social entrepreneur with a doctorate in nanomaterial chemistry from Cornell University has worked with the medical industry, intelligent textiles, and renewable energy for small nanotechnology companies. She has also worked as a researcher for the U.S. Bureau of Engraving and Printing. With the HI-SEAS-1 mission, she directed research projects on space food, antibacterial textiles and psychosocial aspects of isolation conditions.
4. Henrietta Boggs
A former Costa Rican First Lady, Boggs, 97, will take the stage in the country she once called home. Born in South Carolina, she traveled to Costa Rica as a young woman to visit relatives. During that visit, she met and married José "Pepe" Figueres, who would become President following the 1948 Civil War. As First Lady, Boggs advocated for women's right to vote. Following the couple's divorce, Boggs and their two children went to New York, where she worked for Costa Rica's delegation at the United Nations and explored her passion for writing; she later founded "Montgomery Living" magazine. Spark Media is currently producing a documentary about her life, based in part on her memoir "Married to a Legend." (Bragging rights: she was once a Tico Times columnist, sharing memories of her Costa Rican years in a series called "La Macha.")
5. Alex Kacelnik
An Argentine-British zoologist who has worked as a researcher in Groningen, Berlin and Cambridge, Kacelnik has served since 1990 as the director of Oxford's Behavioural Ecology Research Group. He has won the Comparative Cognition Society, Cogito Foundation, Argentine Neurosciences Society, and London Fellow Royal Society awards.
6. Vanessa Cavallini
This Costa Rican psychologist, holistic therapist and Reiki master offers yoga with a meditation emphasis, workshops on relaxation techniques and holistic health for companies. She also worked as a guide for eco retreats and has shared her knowledge around the globe. She's the founder of Jardín Holística La Colina in Orotina.
7. Teo Mezger
Urban architect Teo Mezger was born in Medellín, Colombia, but has lived in Costa Rica for years; he graduated from the Technical University of Munich and then obtained a Master's degree in Urban Architecture in the same university. He is the founder of "Movete por tu ciudad," an initiative that seeks to create the democratization of our city's space in order to restructure the public system.
8. Federico Apéstegui
This Costa Rican entrepreneur and consultant offers vast knowledge of strategy, development, and sustainability. Apéstegui studied business management at Monterrey's Technological Institut and the EAE Business School at Catalonia's Polytechnic University, and obtained a master's degree in Sustainable Development at HEC Paris. Currently, he leads the development of a project that seeks Costa Rica's transition to a circular economy.
9. Alicia Chong Rodríguez
The cofounder of Bloomer Technologies, Chong is the first Costa Rican to graduate and obtain a scholarship for the postgraduate program on exponential technologies at Singular University in NASA's Ames Research Park. She has worked as a hardware engineer with ASICs team in R&D from Hewlett Packard Networking and as the Field Applications Engineer at Teradyne. Chong was part of the organizing group and streaming director for TEDxPuraVidaJoven's first three editions. For eight years she has been creating initiatives for women in technology such as Grupo MenTe in Monterrey, MenTe en Acción and Red Nacional MenTe in Costa Rica.
10. VOXPOP
VOXPOP was formed in Buenos Aires in 2002 as an answer to the challenge of creating music without instruments. This seven-man group combines elegant vocal arrangements with humor, fresh youthfulness and 14 years of experience. In 2015 they won the Hugo Award for their creative musical arrangements.
TEDxPuraVida takes place March 3-4 at the Parque Viva Coca Cola amphitheater in La Guácima, west of San José. $150 (₡80,000) for TEDxPuraVida and $40 (₡21,000) for TEDxPuraVidaJoven, a parallel event for youth.  For tickets and more information, visit the TEDxPuraVida webpage.