LIBERIA, Guanacaste — When I mentioned that I was taking Southwest Airline's inaugural flight from Baltimore to Liberia, Costa Rica, someone asked if I was worried about the Ebola virus.
I had to clarify that I was headed to Liberia in Costa Rica, the Central American tropical paradise, not the beleaguered African country.
Ebola or not, foreigners and even Ticos may avoid Liberia like the plague because of the traffic and gritty conditions on its outskirts as they traverse the Inter-American Highway on their way to other destinations.
If headed for the beaches, they're likely to avoid the city altogether after arriving at Daniel Oduber Quirós International Airport, the country's increasingly busy and second international airport.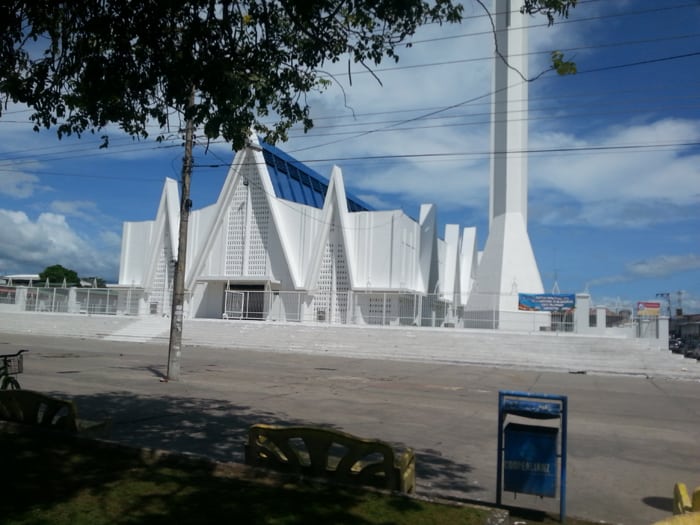 Yet I made a point of visiting this city, even though it ate into my beach and mountain time, and I was not disappointed. The highlight was a stop at the home/museum/curiosity gallery of the man who many say epitomizes "local color."
Rafael Zuñiga, who is known as "El Pellejo" ("Skin"), was introduced to me by my tour guide Erick Wiessel.
Pellejo welcomed me to his home on Calle 7 and Avenida 2 next to the tiny river that flows through town. Although he was hurrying back to his "real job" as a sanitation truck driver, Pellejo proudly showed off his most unusual assortment of artifacts, tools, photos, animal skulls and other relics.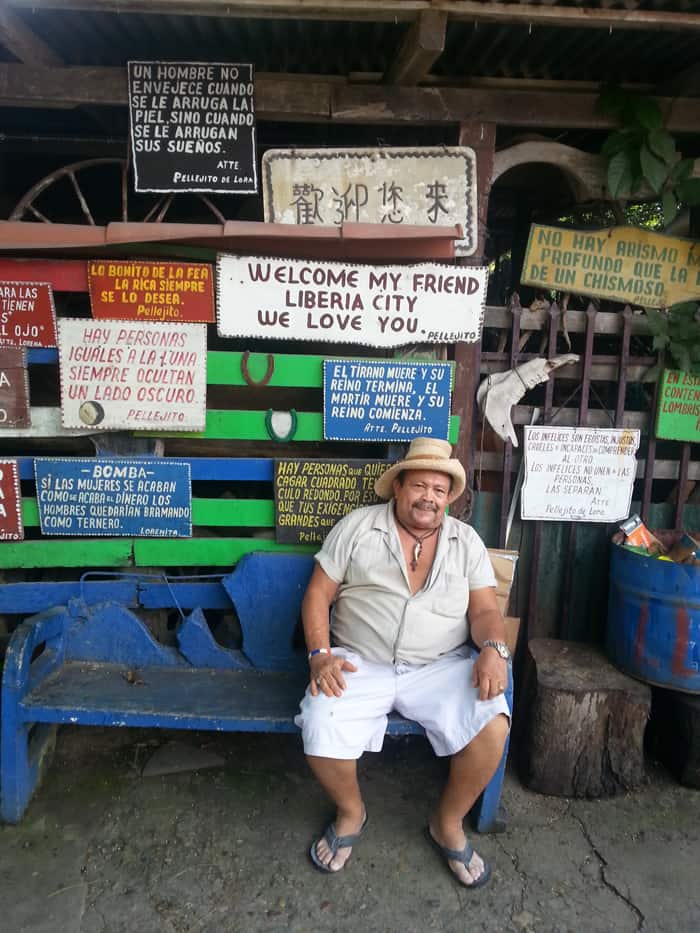 The stout, middle-aged man with his straw hat, peering eyes and perpetual smile treated me to a demonstration of his rapid-fire Spanish with a bomba, a short, funny poem popular among the local cowboys, or sabaneros, whose culture he is trying to preserve.
The front of his simple but crowded home was covered with hand-painted signs featuring Pellejo's favorite proverbs, including "El tirano muere y su reino termina, el martir muere y su reino comienza." ("The tyrant dies and his reign ends, the martyr dies and his reign begins.") The one sign in English simply reads, "WELCOME MY FRIEND LIBERIA CITY WE LOVE YOU."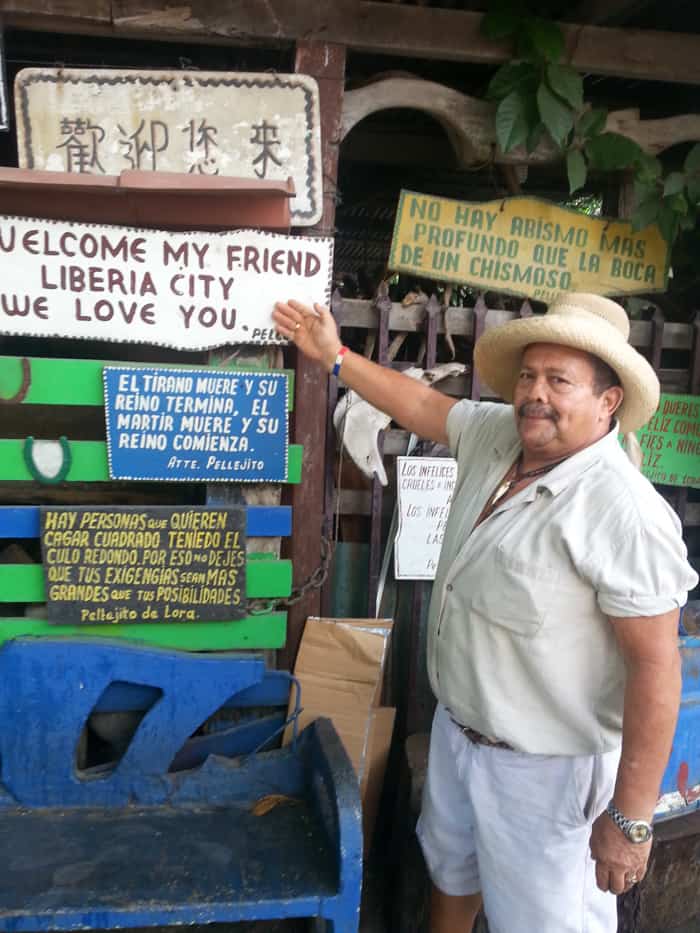 Pellejo, who has been amassing his collection of random stuff since he was 10 years old, dubiously claims that it's now worth hundreds of thousands of dollars. It's kind of like a Costa Rican version of a "Ripley's Believe It or Not" museum, a precious repository of regional lore.
But tour guide, professor and consultant Josué Duarte Montes says Liberia's best local attraction is Pellejo himself.
"He is the best representation of the Tico, especially the sabanero of Guanacaste; the way he talks, the way he looks, but most of all … his knowledge and passion for the history of our cultural heritage," Josué said.
All Pellejo asks from visitors is that they leave a donation to help with the display and maintenance of his collection.
I met Josué as I strolled through Liberia's shaded and pleasant Parque Central, the central park, with its gazebo-bandstand facing a spacious, modern, whitewashed church.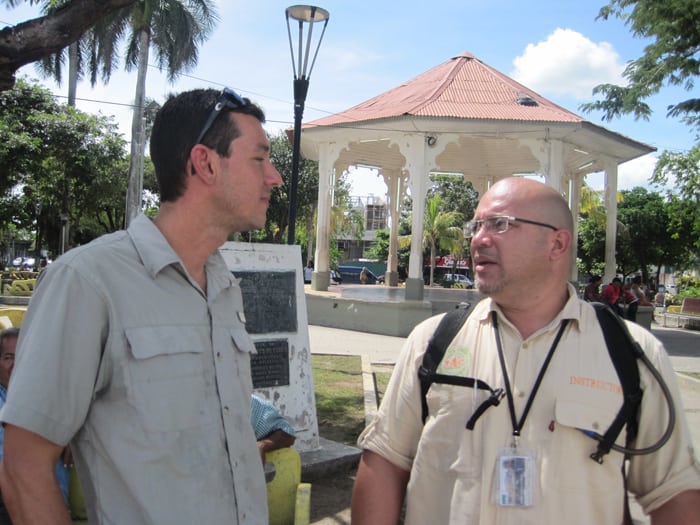 Josué was speaking to aspiring young tour guides, including some surfers, about how the gazebo accommodates not only musicians but also cultural, religious, community and political activities, with a design that allows sound to travel from the center of the gazebo outward.
As Josué led his group to the church, I spotted four Belgians that I had played pool with the night before at Buena Vista Resort in the nearby mountains (proof that some tourists do indeed make a trip to Liberia, and not just around it.)
Someday tourists and Ticos alike may give Guanacaste's provincial capital (population 57,000) a second thought, as tourism inevitably grows in the least populated of the country's seven provinces.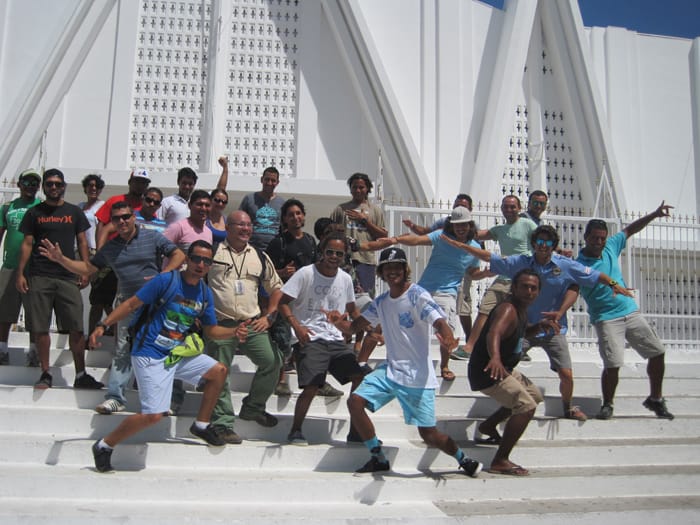 But the increasingly busy airport and the Inter-American Highway (Route 1) is undergoing a major improvement that will create an overpass so motorists will not be slowed down anymore on its blighted and perpetually congested edges.
If completed next May as expected, it will speed traffic away along that edge, but my hunch is that the relative anonymity of Liberia seems destined to change.
In some ways Liberia reminded me of the vibrant, preserved downtowns of Antigua, Guatemala, or Granada, Nicaragua, or Costa Rica's own Heredia. With its colonial architecture and clean, tree-lined streets, it's a pleasant place to go for a stroll.
One of those streets is not only tree-lined but has a huge guanacaste tree, for which the province is named, smack in its middle, allowing for traffic to go around it.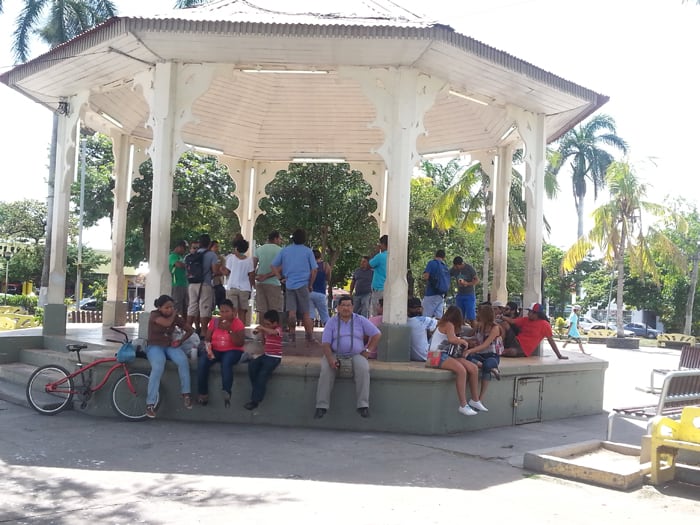 Diagonally opposite from the Parque Central is an imposing and fortress-like masonry structure with the words Comandancia de Plaza atop a huge archway with iron grates and doors. It's the old jail, or carcel, which is being turned into a gallery and eventually a museum about the Guanacaste region, according to Josué, but on a recent visit there were no exhibits yet.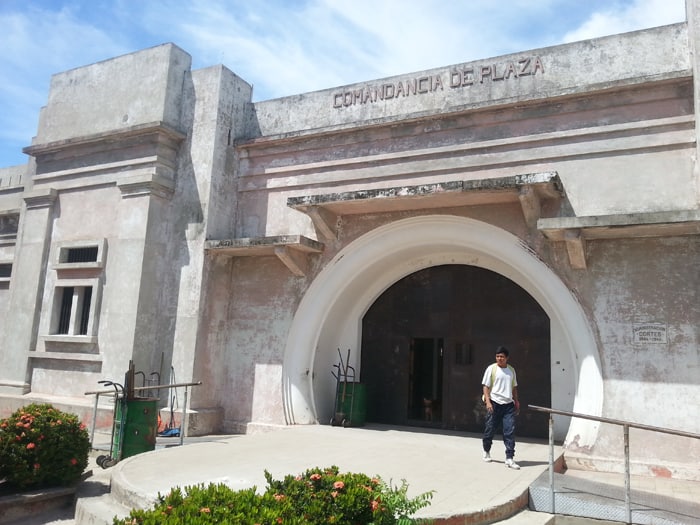 An old sign that said "Museo de Guanacaste" had fallen and was leaning upside down against a tree in the courtyard. That sign may have hinted at neglect or delays, but the painters and plasterers working there and people in business attire hunkered down in a meeting room dispelled any such notions.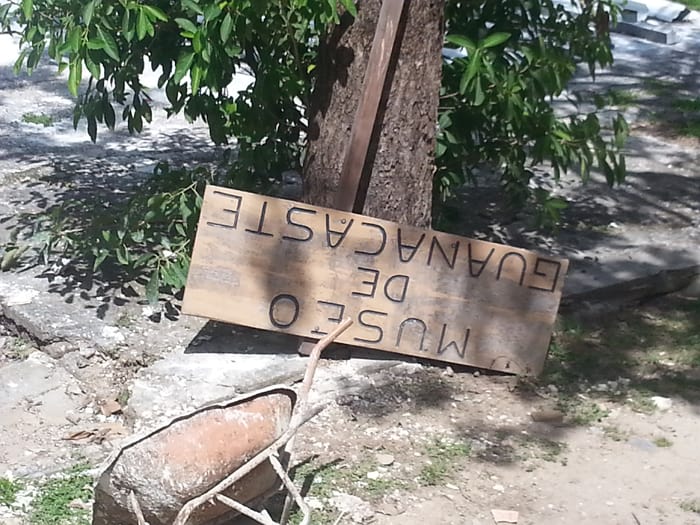 Liberia also has an attractive public market that is clean and inviting, with both fresh and prepared foods and plenty of clothes and other items for sale. Not far from there, I enjoyed a lunch of traditional Costa Rican food at the pleasantly air-conditioned El Pilar.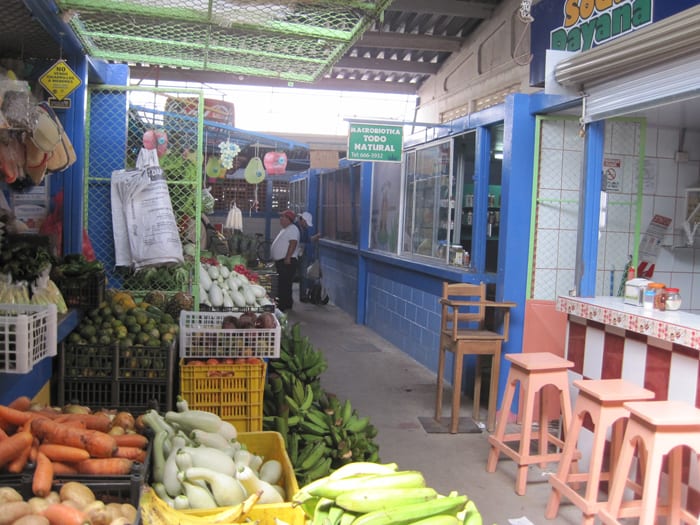 While Pellejo and others may look to the past for inspiration, two nearby institutions are definitely focused on the future. While the mission of Earth University's La Flor campus is to research sustainable and clean energy, agricultural innovations and waste transformation technology, the rocket scientists at Ad Astra look to take us to space with the development of Plasma Rocket Propulsion systems.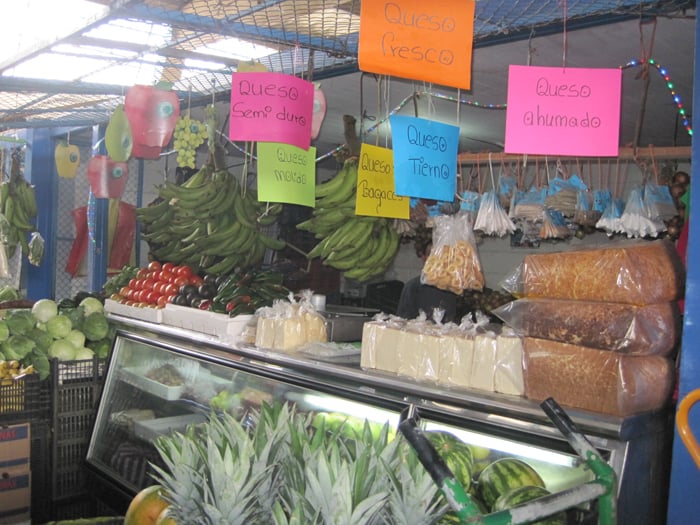 Whether there's a tourism boom in Liberia's future remains to be seen. But with the airport and highway moving an ever-growing number of visitors, it seems inevitable that more of them will visit Liberia, especially if the city takes steps to make it more inviting, such as opening the museum in the old carcel.
Josué rhetorically asked, "Why people should visit Liberia — why not?? … Liberia has history hidden in every corner but exposed on the people's faces, and culture that comes from centuries ago and is still vivid in everyday life."
Paul Foer is a Maryland-based yacht captain and journalist who has traveled widely in Latin America. His most recent visit to Costa Rica was on a tour sponsored by the Costa Rican Ministry of Tourism.