CARATE, Puntarenas — As we were driving the long, potholed and gorgeous road from Lapa Ríos to Luna Lodge on the Osa Peninsula, listening to Cat Stevens songs on my son Jordan's phone, a very apropos tune came on:
"Miles from nowhere, I guess I'll take my time, oh yeah, to reach there."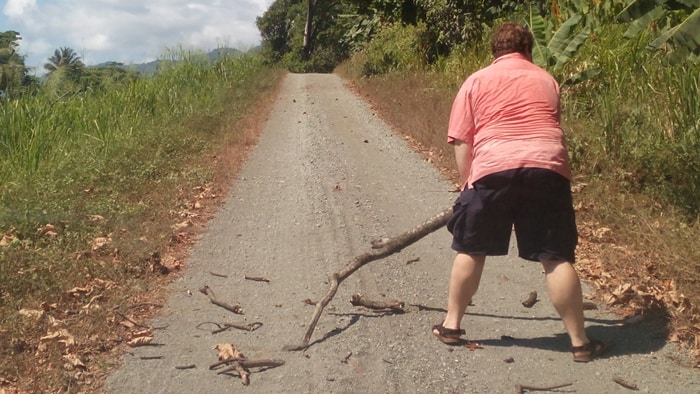 Luna Lodge may well hold a claim to Costa Rica's most remote ecolodge reachable by road. The unpaved coastal highway from Puerto Jiménez in the eastern Osa heads south to Cabo Matapalo, with bone-jarring potholes that kept us in second gear all the way, and then it rounds the cape and heads north to Carate.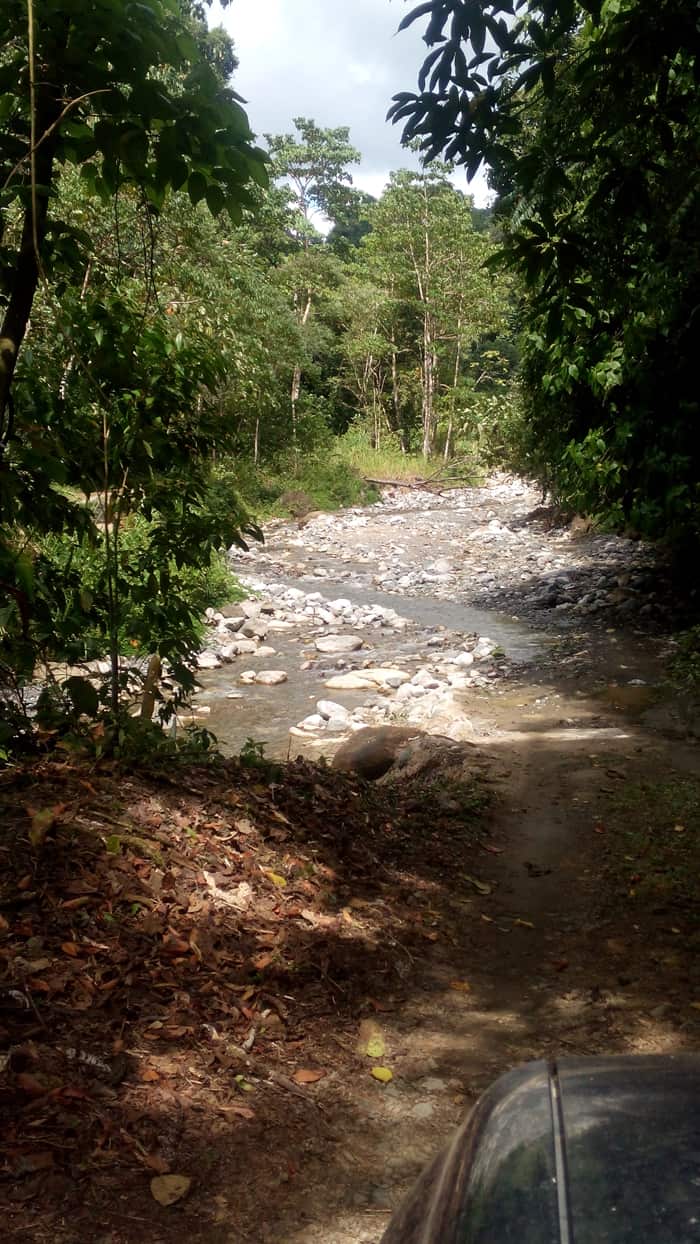 Here the road ends and you can park and walk three more kilometers into Corcovado National Park, where you can see more large wildlife than anywhere else in Costa Rica, including tapirs, peccary, coatis and lots of monkeys.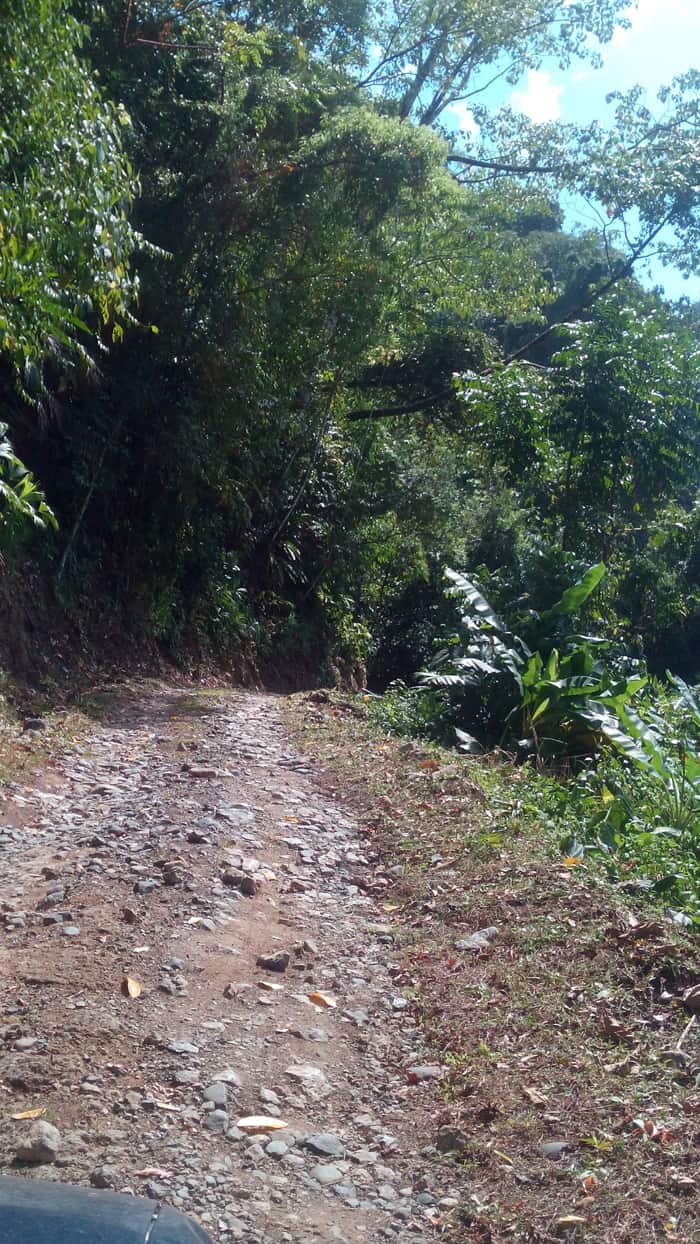 But there's a road beyond the end of the road — a rugged, uphill-downhill track that crosses several streams before it arrives at Luna Lodge, which is like a Shangri-La at the end of a highway from hell.
In the tiny village of Carate we noticed there is an airstrip, and this is undoubtedly the easiest way to get here. But if we were looking for places that were easy to get to, we certainly wouldn't be here.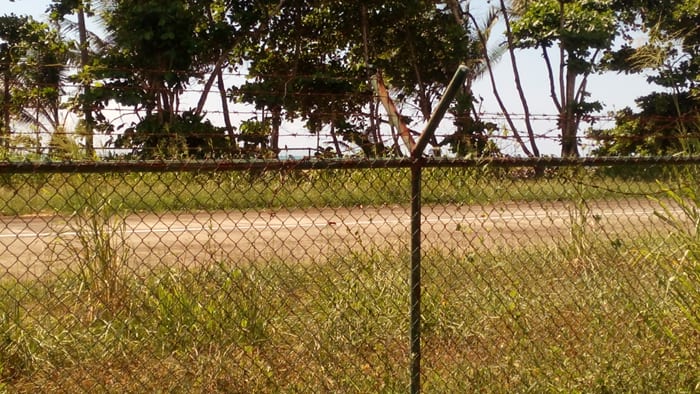 I asked for directions from an expat I spotted on his porch in Carate. He gave me good directions, said I would be there in 20 minutes and added that I would find the world's friendliest people there.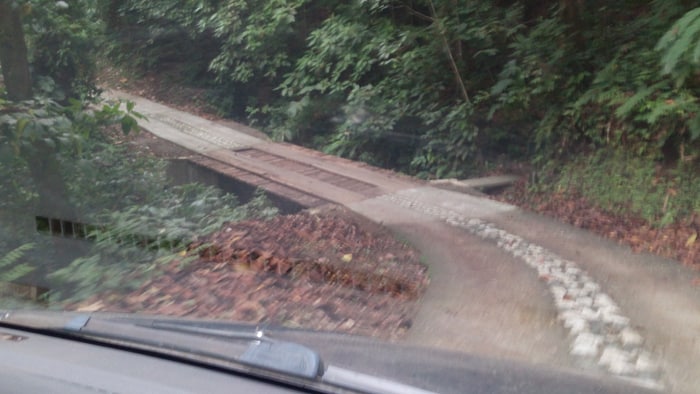 I had long wanted to meet Lana Wedmore, who opened Luna Lodge on New Year's Eve 2000, and whose reputation precedes her as the consummate hostess, yoga instructor and all-around life inspiration. She signed all her emails to me "Peace inside, Lana."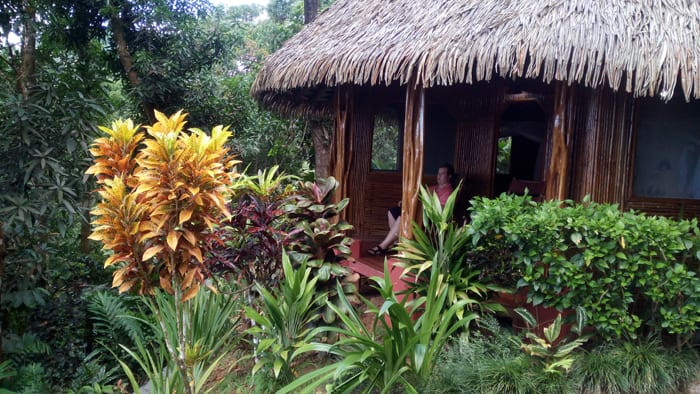 Lana had invited me to her birthday party two days before we arrived, when she turned 54, hosted 50 guests and told the bartenders that drinks were on the house. But I couldn't make it at the time, and when I arrived Lana was in San José.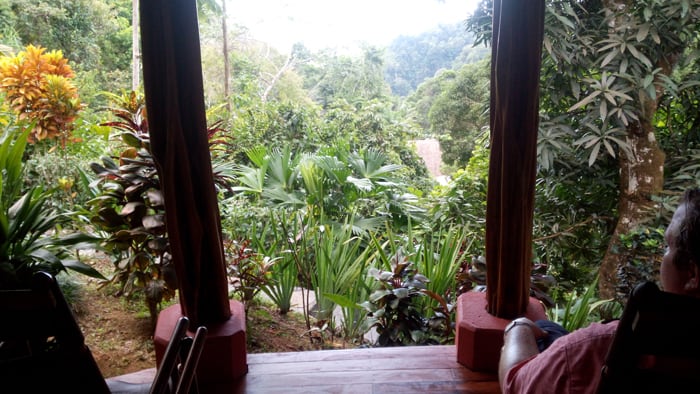 However, Lana's mom, Willie Ihrke, was there to greet us warmly, along with Daniel Surroca, the manager of operations, whom I had met a couple of weeks earlier on something of a pub crawl on the streets of Puerto Jiménez. He was happy to see me again but was a bit busy preparing pizza for lunch.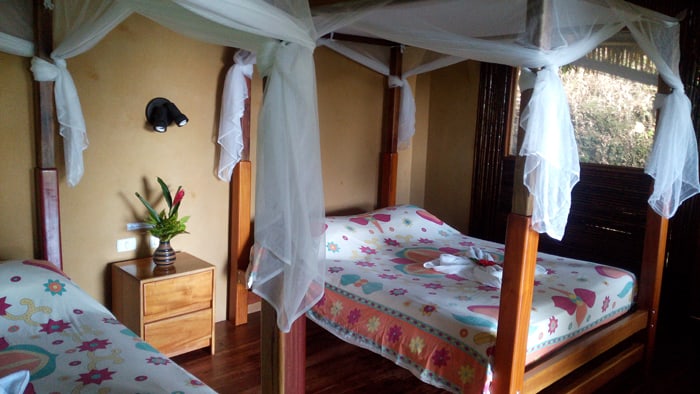 Another staffer hefted my bag onto his shoulder and led us up a long series of stone stairs to our private bungalow, which was more or less an octagon with a high, thatched roof, a patio with a luscious view of the jungle and ocean, and two queen beds with mosquito nets.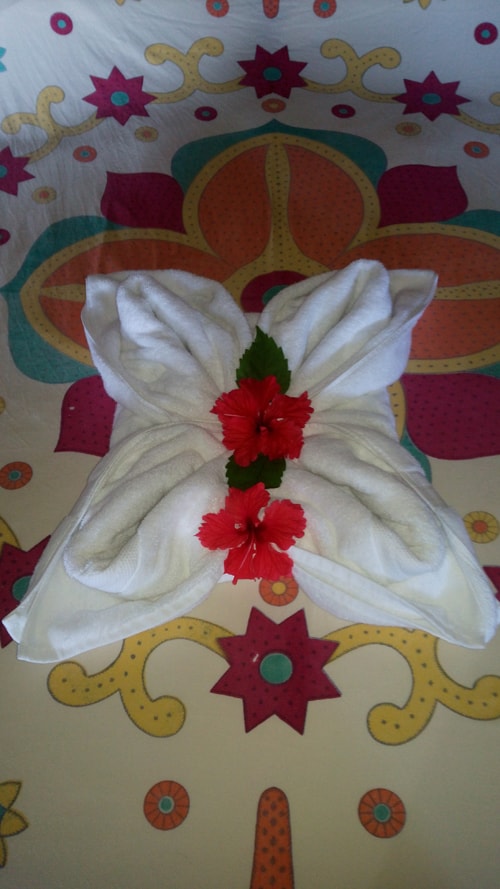 The oddest thing about this great room was that there was no door on the bathroom, and there was a mirror in the corner that afforded a perfect view of the toilet, and anyone sitting on it, for someone standing in the bedroom.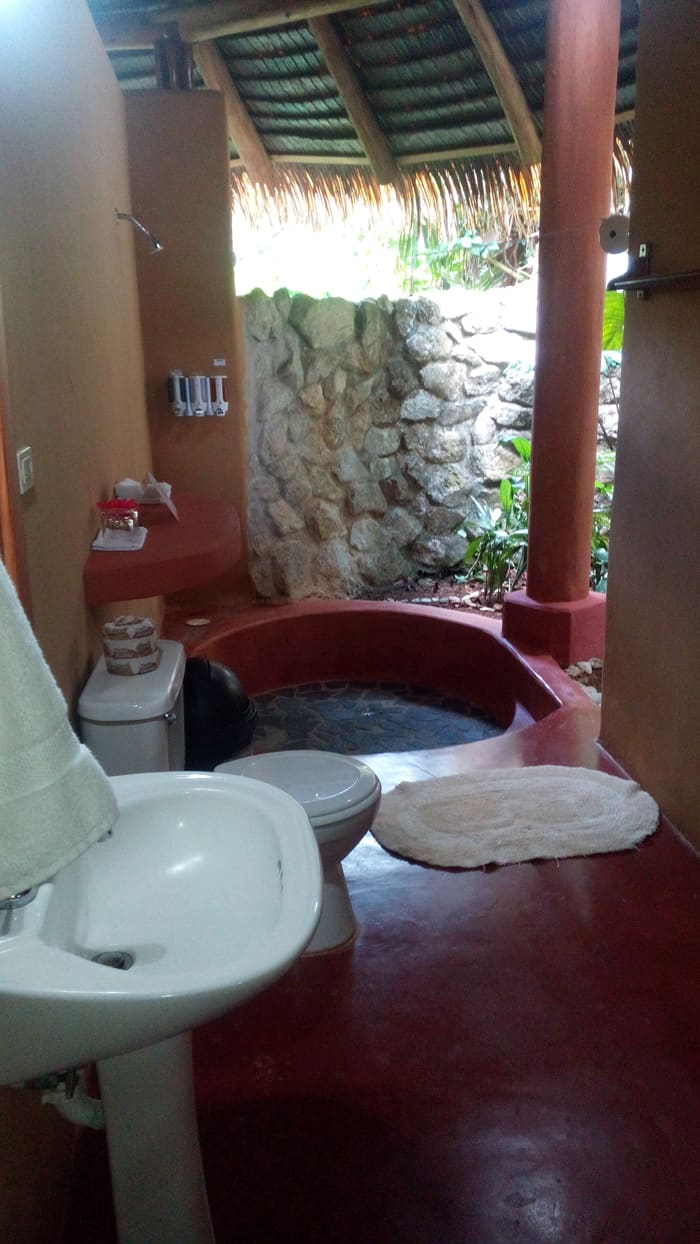 The sunken shower was surrounded by a head-high rock wall in a little garden, but otherwise was exposed to the outside world. Showers open to the outdoors are a common theme in the Osa, we had found, and I liked this touch.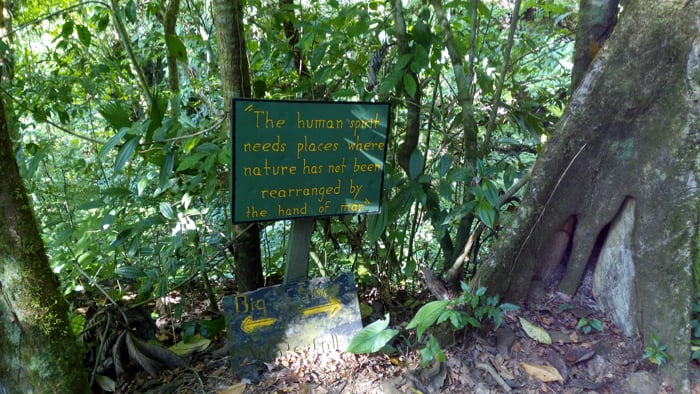 We mostly loved this elegant room, but Jordan had one major problem with it: Not only was there no air-conditioning, but there wasn't even a fan — which is almost unheard of in the hotel business in Costa Rica. Come nightfall, I would walk down to reception to ask if there were any fans, and I was told there weren't, though Willie told me the next day that there were plans to install some oscillating fans on the walls.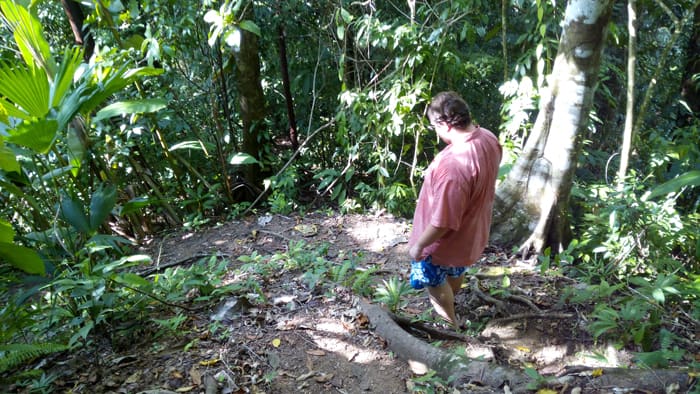 Mind you, I can sleep just fine without a fan, but some people can't, and Jordan is one of them. When I woke up at 1:30 a.m. to visit the bathroom, I found him sleepless in his bed, playing a game on his laptop.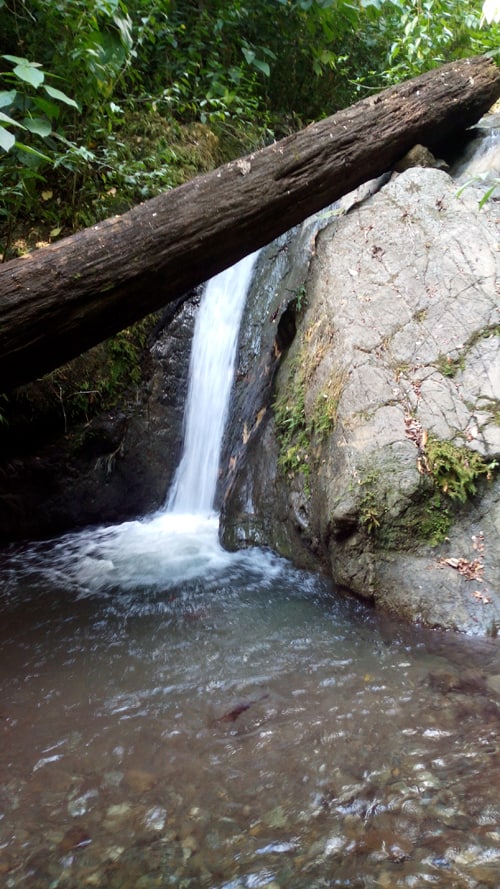 Also, most of the bungalows here have walls that stop well short of the roof, enabling bugs to fly inside. Jordan found it "buggy," while I slumbered happily inside my mosquito netting.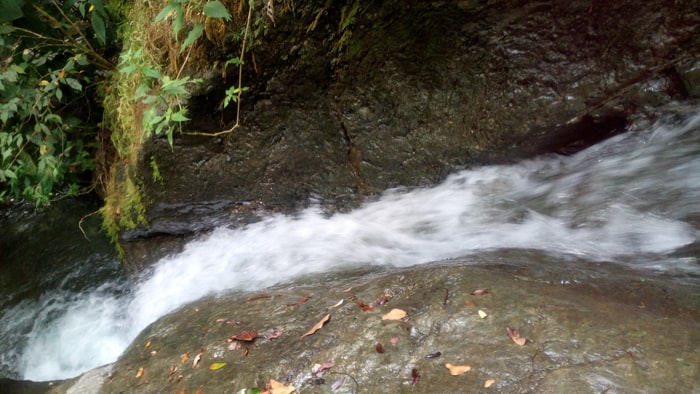 But back to our arrival. After taking in the sumptuous view from our patio for a while, we walked back down to the restaurant for a lunch of pizza and salad. Jordan, 25, was on a special zero-carb, zero-sugar, high-protein diet, but with only two items on the menu he settled for a big salad.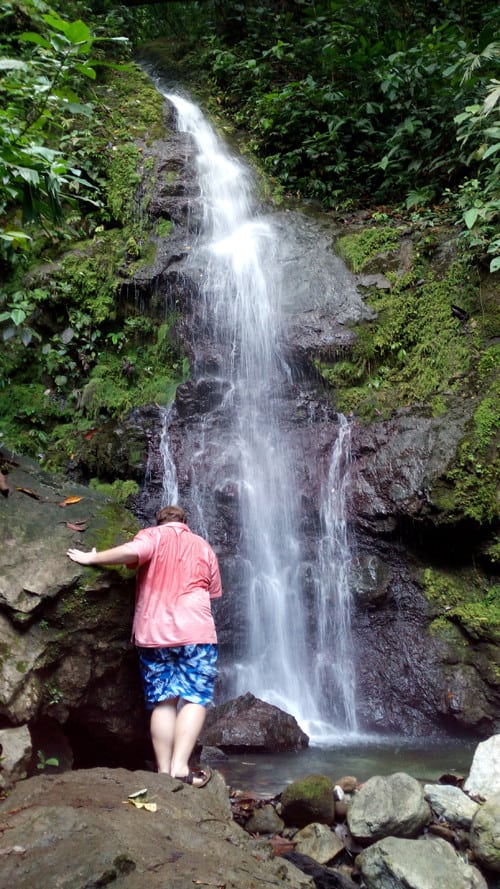 We mostly enjoyed the food at Luna Lodge, but we agreed that we wouldn't call it fine dining, though meals were satisfying, tasty and "homey," as Jordan put it.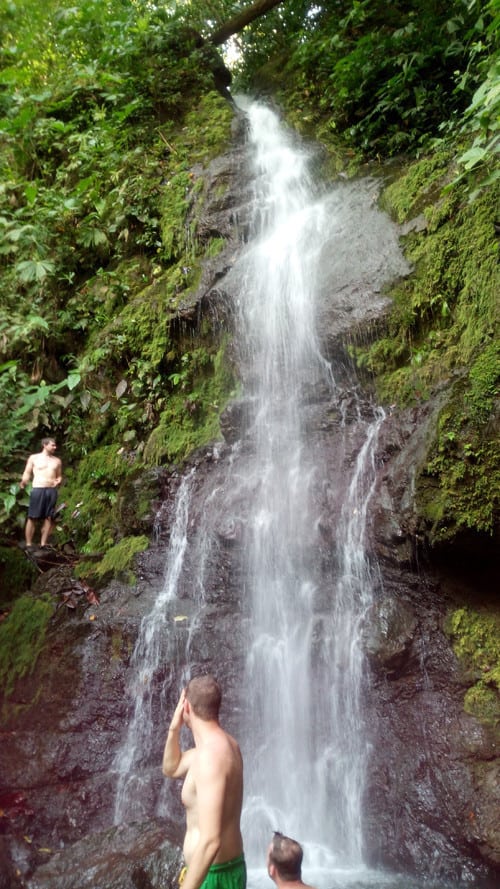 After lunch we changed into bathing suits and hiked down some cool trails to two of the three pretty waterfalls on the property, one of which offered an outstanding cold-water massage for the head and shoulders.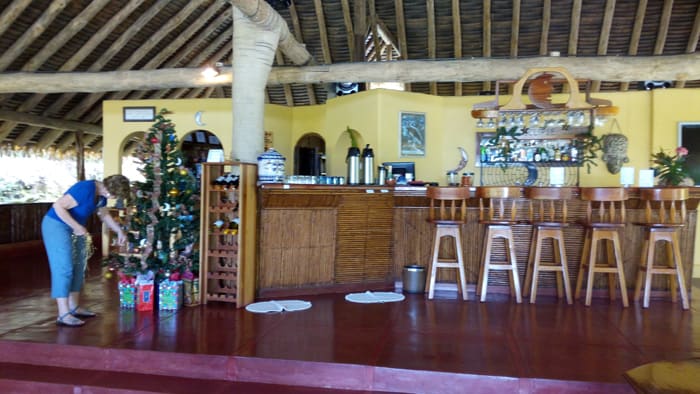 Later we were given a tour of the lodge to see all the options available here, which come in a range of prices. Most affordable are the platform tents, with beds on the floor and surprisingly nice bathrooms inside ($135 for two people, all meals and taxes included). Next up in price are the hacienda rooms next to the main building, standard motel-style rooms ($175 for two, including meals and taxes).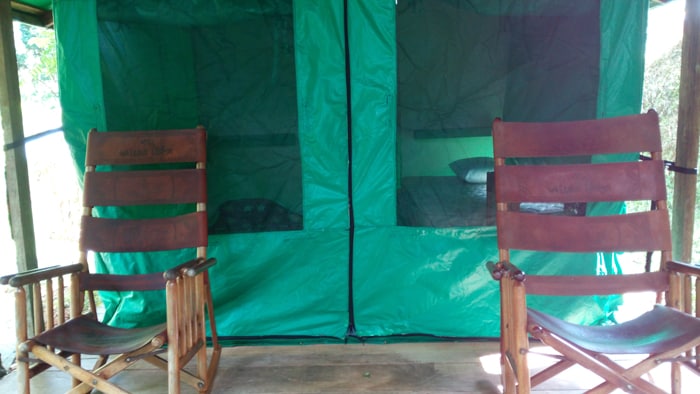 The nicest accommodations are the private bungalows ($195-$235, ditto on meals and taxes). One of these is completely wheelchair-accessible — a nice touch in a place where many of the bungalows and tents are a fairly long hike up the stairs. (But the longer the climb, the better the view.)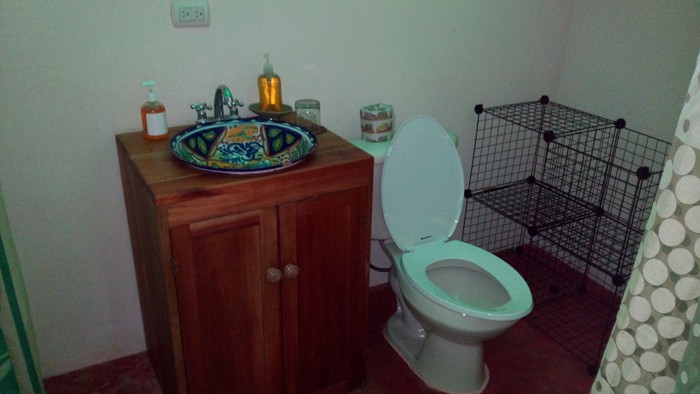 There's also a pretty swimming pool, a huge platform offering morning yoga with a view, and a spa where you can get a massage. There's free Wi-Fi in the main building, though only from 2 p.m. to 6 p.m.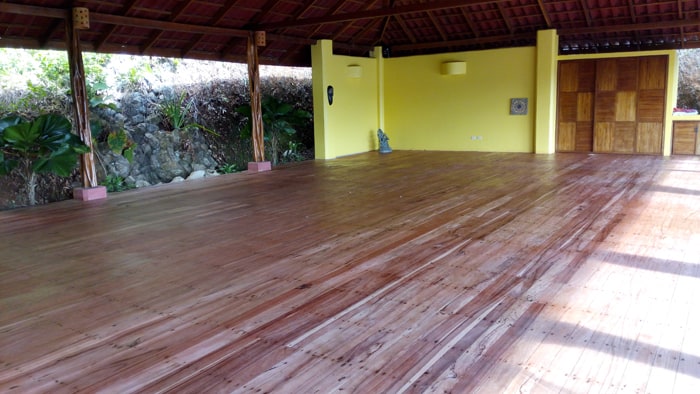 I found Luna Lodge to be incredibly beautiful; the staff is super-friendly, it's "away from it all," and it has an Eastern, back-to-nature philosophical vibe. Perhaps best of all, it's right next door to Corcovado, the best wildlife destination in Costa Rica.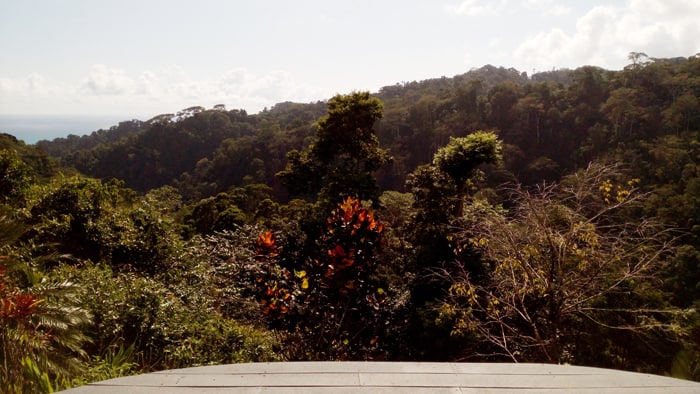 But its remoteness does make it hard to get to, and there are undeniably hundreds of more accessible options in Costa Rica with great views, nice trails and pretty waterfalls.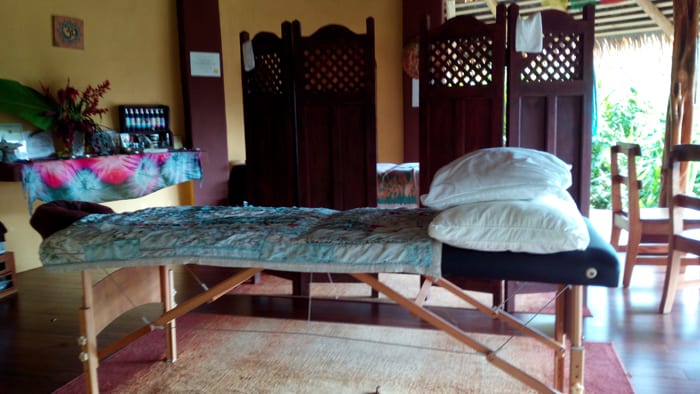 All in all, I'd say that if you like "remote" and "wild" and "one of a kind," this is the place for you. But if you favor easy access, convenience stores, air-conditioning or hopping nightlife, you've taken a wrong turn.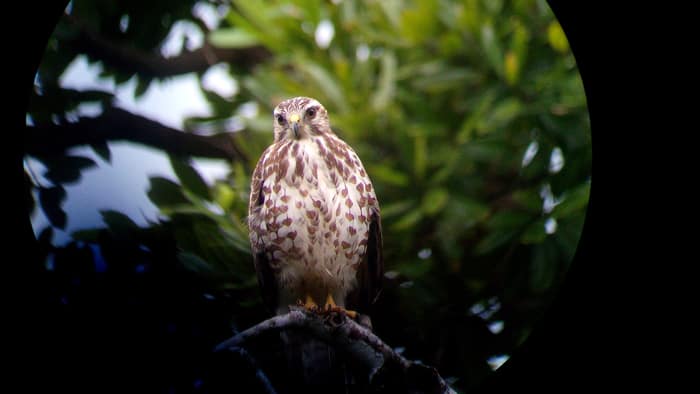 Luna Lodge is truly "miles from nowhere," and if you're looking to escape from civilization without sacrificing all its comforts, you may find this place just right.
IF YOU GO
Getting there: If traveling with a group, consider chartering a flight to Carate, with free pickup by Luna Lodge. Transportation to and from the Puerto Jiménez airport is also available for a fee. If driving a 4WD vehicle, take the bumpy road from Puerto Jiménez to Carate and turn right at the end of the airstrip. The cheapest option is to take the colectivo truck from Puerto Jiménez.
Website: http://lunalodge.com.
Phone: (888) 760-0760 from U.S. or Canada; 4070-0010 in Costa Rica.
Email: reservations@lunalodge.com
Contact Karl Kahler at kkahler@ticotimes.net.