It takes place in a galaxy far, far away but the long wait is finally over. The seventh episode of the Star Wars saga, "The Force Awakens," premiered here at 12:01 a.m. Thursday.
Directed by "Lost" creator and producer of the latest Star Trek franchise reboot J.J. Abrams, "The Force Awakens" picks up the intergalactic story of good versus evil 30 years on from "The Return of the Jedi," the finale of the original trilogy.
"Force" — the first in another trilogy — brings Harrison Ford, Carrie Fisher and Mark Hamill back to reprise their iconic roles as Han Solo, Princess Leia (that's General Leia to you, you scruffy-looking nerf-herder), and Luke Skywalker, alongside newcomers John Boyega and Daisy Ridley.
The highly anticipated film has so far garnered excellent reviews, scoring a 94 percent on Rotten Tomatoes at this writing.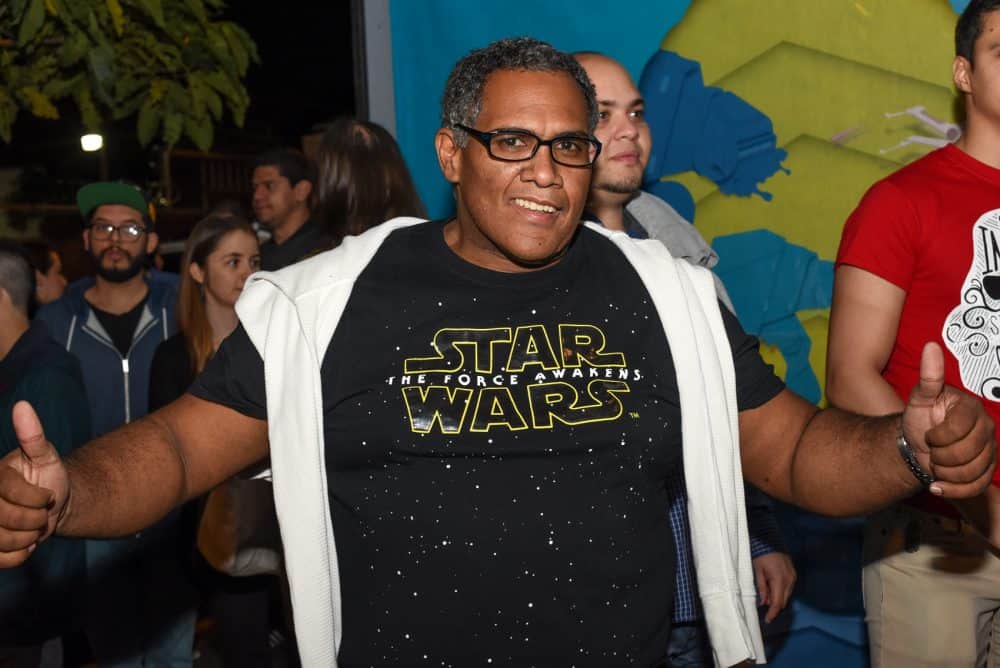 The Tico Times confirmed that some theaters still had available seats for showings during the day Thursday, but they were so close to the screen viewers might feel more like an Ewok staring up at Chewbacca during the movie's two-hour run. Be sure to check ahead that the seats you would actually want to sit in are available.
After the 10-year wait for the latest edition of the Star Wars movies, some fans couldn't go one more day without the film. Some flew halfway around the world to see the film in Paris two days ahead of its release in the United States, and said it had been worth "every cent" of the cost.
Herson Cordero, administrator at Cine Magaly in Barrio California, San José, said the demand for tickets has been the biggest they've ever seen. The premier Thursday at midnight was sold out along with shows for the next week, he said.
From Thursday through Saturday Magaly is hosting Force Festival, a free event with exhibitions, talks about the movies, a video game tournament and — of course — cosplay.
Cordero said he's a fan of the franchise: "It's like Coca-Cola, everyone likes it."
Looks like Trekkies drink Pepsi.
"Star Wars: The Force Awakens" opens everywhere Dec. 18.
With reporting from the AFP.