The first Costa Rican edition of the Nrmal Festival took place on Saturday, Nov. 26, at the Centro de Eventos Pedregal in San Antonio de Belén, Heredia. Costa Rica is the first country to host this Latin American indie phenomenon outside of its country of origin, Mexico.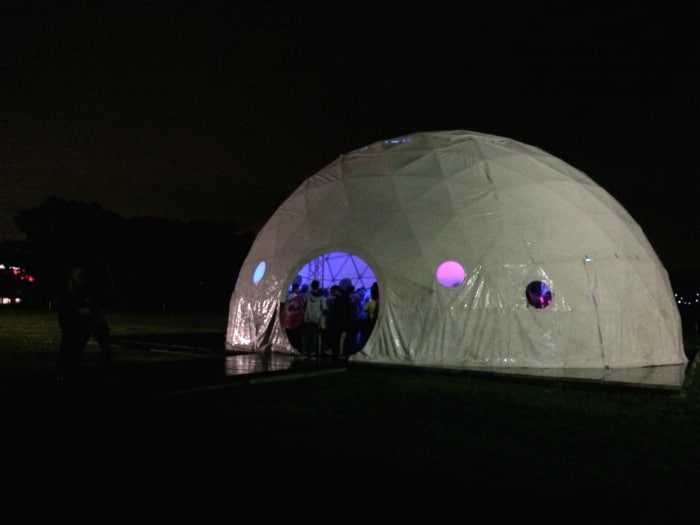 Algodón Egipcio was the first performing artist of the evening, whose pop rhythms with unique sound textures began what would be a musical feast.
"I had the hard task of kicking off the festival, but at the end of the set, people were more involved," Venezuelan musician Cheky, aka Algodón Egipcio, told The Tico Times.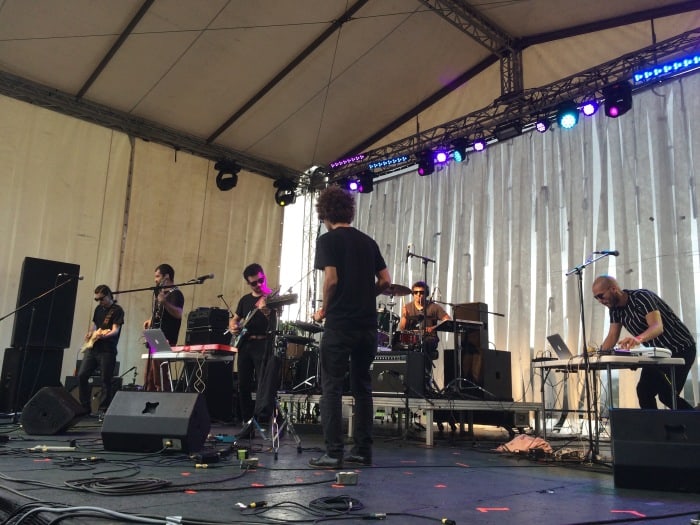 Afterwards, Costa Rican band Hijos officially debuted with the performance of their singles "La Playa" and "Rey León."
"I want to convey that feeling of freedom that comes from my creation of the songs. It's about using the minimum of resources to generate those feelings of happiness and sadness, but always creating a sweet sadness," Pablo Rojas of Hijos told The Tico Times.
While Hijos was performing "La Playa," rain started pouring, but that did not stop people from dancing along to its joyful rhythm.
Meanwhile, in the dome, Costa Rican musician Sergio Wiesengrund from The Wiesengrund Project offered a unique musical performance along with visuals. The audience nodded their heads and stared as if waiting for something to happen and not knowing what to expect; during the set, they nodded along to the music.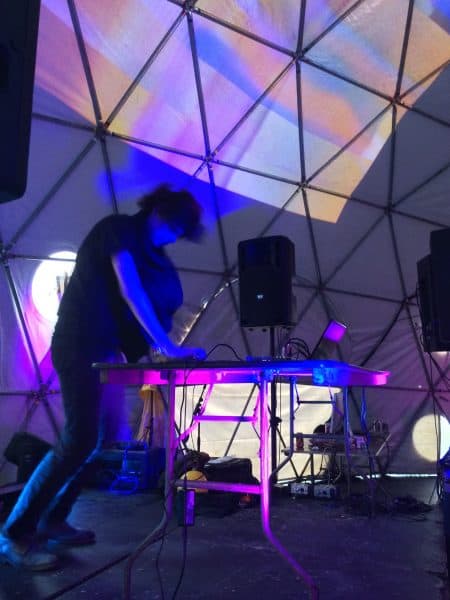 "I take files and tamper with them. Most of the sounds used in my compositions are very strong tones I take from videogames and decode them," Wiesengrund said.
On the main stage, Costa Rican band aUTOPerro presented its audience with distorted sounds that created a trance atmosphere.
The rain kept pouring, but that did not stop Puerto Rican duo Buscabulla from inspiring an umbrella-topped audience to dance along to the tropical sounds of their single "Caer."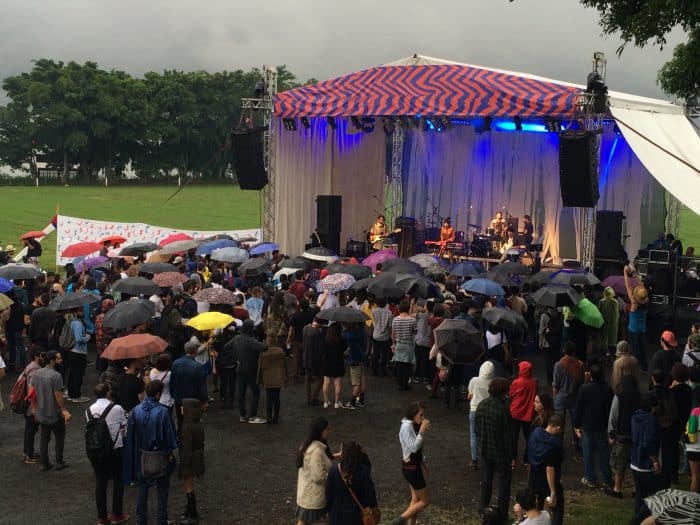 The festival's cuisine was one to remember. Restaurants Santa Pupusa and Shakas were delightful. I had a delicious La Surfa hamburger that tasted like heaven with bacon, cheese, tomato, lettuce, onion and bbq sauce.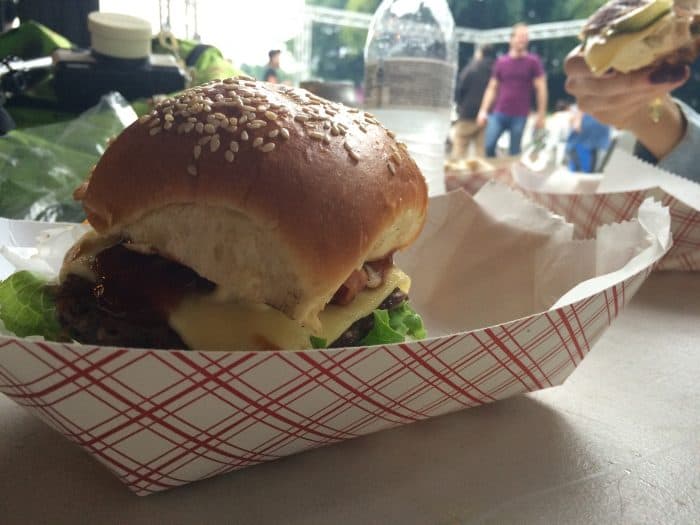 Fashion-watchers found plenty to enjoy: many attendees wore something colorful or unusual that made them stand out.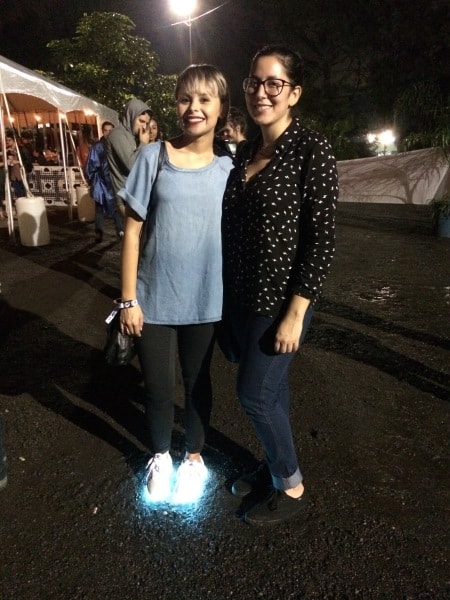 "This a super cool new music project! Hopefully they'll keep bringing new bands and new Latin music because there's a lot of talent in the region," friends Mauricio Naranjo and Javier Hernández told The Tico Times as they attended the festival.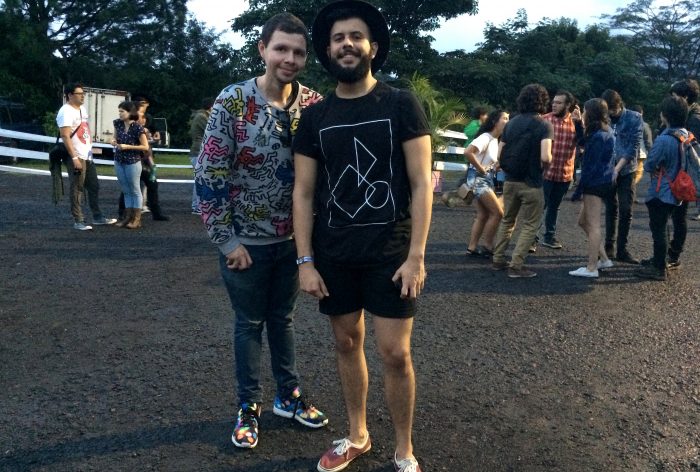 Costa Rican musician Raido and artist Pollux united music and the aesthetics of visual arts. The audience danced along to their soothing show.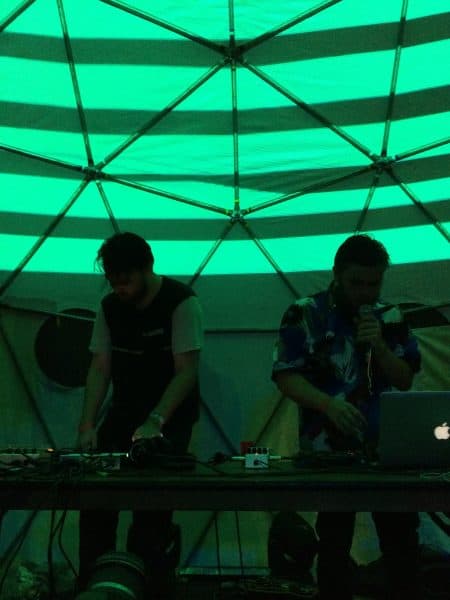 "The idea is to have that live interaction and be able to see what happens. Today was an interesting experiment to see how we could do this set in terms of its time length and incorporate different effects, both visual and auditive," said Alejandro Monge and Giancarlo Renzi (Pollux and Raido) after the set.
On the main stage, Ecuadorian artist Helado Negro delighted his audience with his performance of the single "Young, Latin & Proud" along with two dancing, magical, shiny creatures.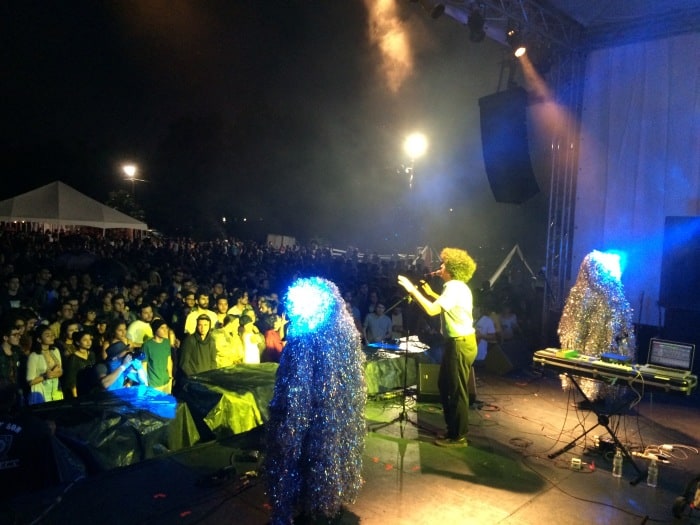 The participating Costa Rican musicians seemed to enjoy this new music proposal that brings together art, music, and food.
"I like the idea that most of the performing artists are new. It's not the typical music festival," Juan Carlos Pardo, the drummer from the band 424, told The Tico Times. "It's a bit more risky, but I think it's cool that Nrmal searches for new, emerging artists and helps them to boost their music careers."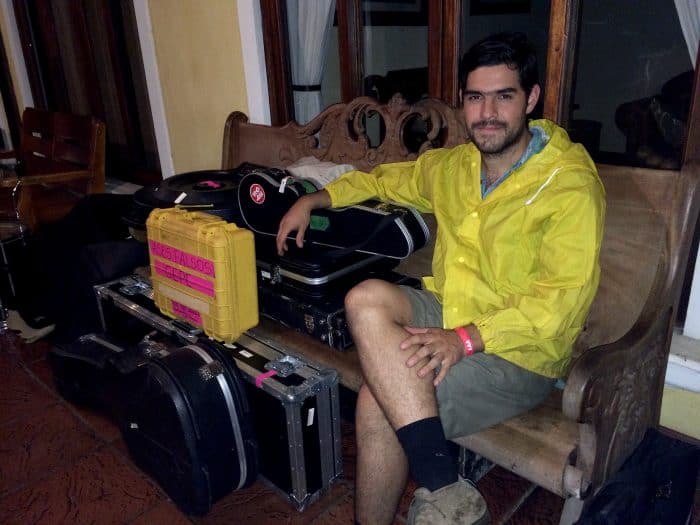 The dome's last performer was Mexico's underground techno and experimental electronica artist AAAA with his Shiva Watts.
The main stage was set for one of the most awaited bands yet: The Sonics! These U.S. rock legends proved that for rock 'n' roll there's no age limit. The audience was ecstatic, a mosh pit formed and various people from the audience crowd surfed. Everyone rocked along to "Psycho" and returned to the 60s for a while.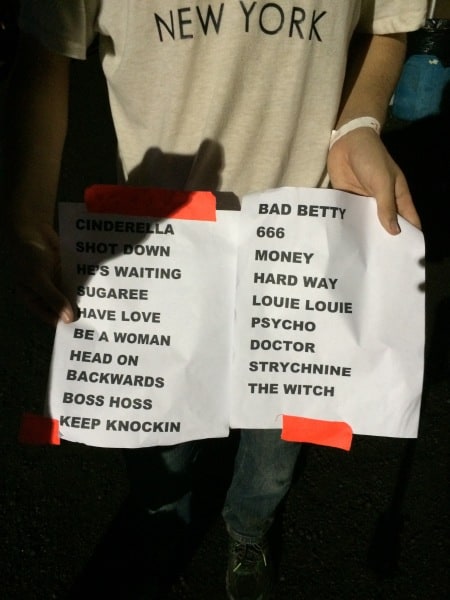 Chilean artist GEPE closed the festival, pleasing the audience with Latin pop rhythms as Daniel Riveros played various instruments throughout.