People tell me all the time that they need a large amount of land for complete privacy. Many people are looking for a property in Costa Rica that provides a completely different lifestyle than they are used to experiencing back home. They want to escape the urban congestion and tight quarters found in the cities and suburbs of their home countries.
In fact, a couple from Switzerland came into my office the other day asking for 50+ acres. I asked them why they needed so much land.
They replied, "We are nudists and want to walk around naked on our property in complete privacy. We don't want to be spied on or have neighbors who are uncomfortable with this."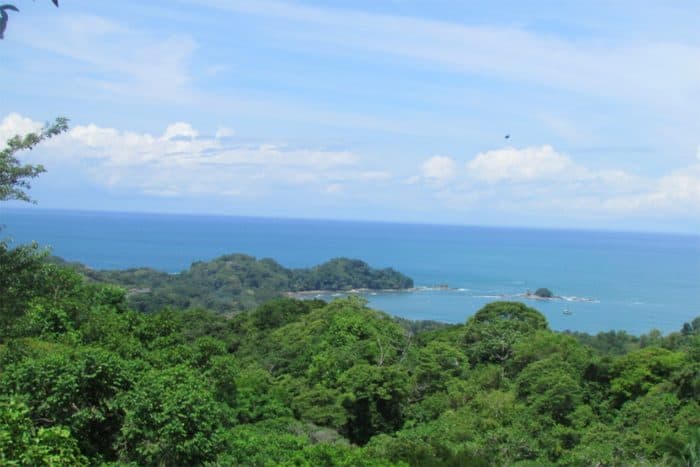 I usually get developers or farmers looking for that much land, so this was a new one for me. The couple also wanted to be as close to the beach as possible and near the conveniences of town. It was an interesting situation but a common request — a lot of land close to the beach.
Times have changed in this country, and you simply aren't going to find 50+ acres close to the beach at a price affordable enough for a modest couple looking to build their dream home. Not to be discouraged, I took the couple to a property that suited their primary needs and asked them to tell me how large they thought the property was only after they finished their tour.
They walked around (fully clothed) and saw the building sites, the ocean views, the rain forest-covered hillsides and, best of all, not a neighbor in sight! The property seemed to check everything off their list.
"OK. Now that you have taken a tour of the property, how big is it?" I asked. They took wild guesses but to their surprise, the property was only six acres! They discovered it was more than enough land and couldn't imagine the work of maintaining a 50-acre property in Costa Rica.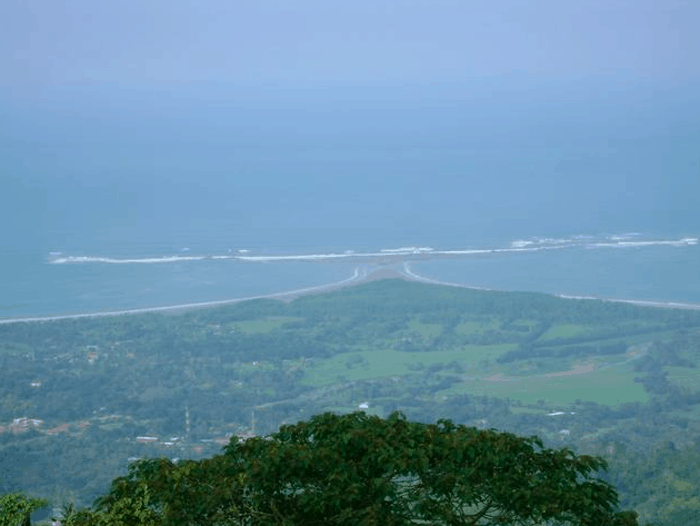 Even though a couple looking for over 50 acres is an extreme example, the areas around Playa Dominical and Playa Uvita are great locations for people looking for privacy by the beach. It is the only place in Costa Rica where the steep Talamanca Mountain chain meets the Pacific Ocean.
In many areas around Dominical and Uvita, the rugged terrain prevents high-density building, and the mountains provide a natural privacy barrier, even though you may have a neighbor living less than an acre away. Most of the "1 acre and under" land parcels around Dominical are located inside development projects and won't offer you much privacy, as they are primarily intended for high-traffic, income-producing vacation homes.
However, there are still many land parcels in the 2- to 9-acre range that will provide you a sense that you are located in a very remote part of the country. In fact, many properties in the area are completely hidden unless you get into a airplane or helicopter — the topography has often been compared to the mountainous regions of Maui, Hawaii.
We love this part of the country and we invite you to come by and pay us a visit. We hope to see you soon here on the South Pacific Coast!
For more info: To search for Pacific Coast properties for sale by parcel size, go to http://www.costaricarealestateservice.com/type/farms-and-acreage/.
Casey Stamps, originally from Ocean City, Maryland, moved to Costa Rica in 1995, worked as an investment adviser and then co-founded Costa Rica Real Estate Service. Visit the website at www.CostaRicaRealEstateService.com, send email to info@costaricarealestateservice.com or call the office at (506) 2787-0226 in Costa Rica, or (214) 613-5736 in the U.S.