https://www.youtube.com/watch?v=U7elNhHwgBU
BOGOTÁ, Colombia – It's a tall order to play the role of Pablo Escobar, the larger-than-life druglord who became the world's seventh-richest man with his shrewd, ruthless dominance of the international cocaine trade.
The Colombian kingpin has already been brought to the screen by actors ranging from Oscar winner Benicio del Toro to Vincent Chase, the fictional heartthrob in the HBO series "Entourage" who nearly wrecked his career with a disastrous Escobar biopic.
So Brazilian actor Wagner Moura knew he had his work cut out for him when Netflix hired him for the lead role in its latest original series, "Narcos," which chronicles the height of Don Pablo's reign over the Medellín Cartel in the 1980s.
The first thought to cross his mind, he laughingly told AFP in an interview, was: "I'm fucked."
He spoke no Spanish, for one thing. And he didn't look the part.
"I was a very thin Brazilian guy," he said.
But he threw himself into the role.
He moved to Medellín for six months to study Spanish in Escobar's hometown. He gained 20 kilos (nearly 45 pounds) — which he is still struggling to shed, he admitted. He adopted the druglord's look, from the mustache to the lopsided hairstyle.
Reviewers have praised the accuracy of his portrayal, which enabled the show's director, fellow Brazilian Jose Padilha, to seamlessly splice historical footage of the real Escobar into the series.
"Narcos," which debuted Friday, recreates Escobar's world through the eyes of Steve Murphy, an agent with the U.S. Drug Enforcement Administration. He is played by Boyd Holbrook ("Gone Girl," "Milk"), whose jaded narration of the cross-border operation against the Medellín Cartel frames the show.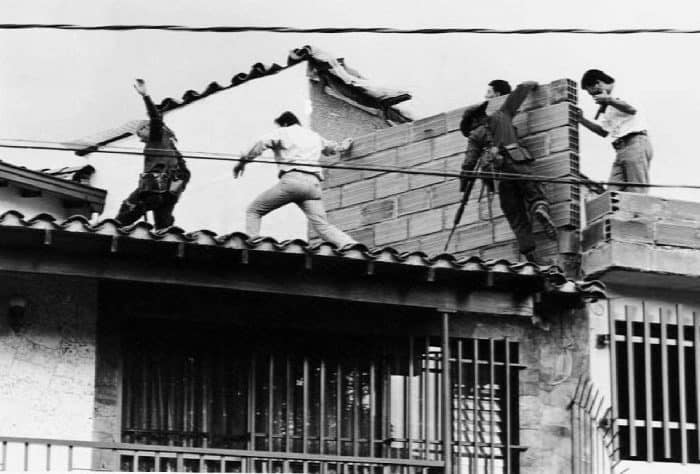 Shot almost entirely on location in Colombia, the show features dialogue in both English and subtitled Spanish.
"I don't know anything in American television that looks like 'Narcos.' It's spoken in two languages. It's shot here in Colombia. It has a very international cast," said Moura.
Netflix spokeswoman Kari Perez said the U.S. video streaming giant sees the show as part of its "ongoing bet" on Latin America, where it first rolled out service in 2011.
"We wanted to have to have a series that would work in two different worlds: It would be very interesting for an American audience [and] a Latin American audience," said Padilha, the director.
"And the way to do it was to tell the DEA story."
A complex killer
Padilha made his name exploring the upside-down moral universe of cops and drug dealers in his native Brazil with "Elite Squad" (2007) and "Elite Squad: The Enemy Within" (2010), both of which starred Moura.
A piercing critic of the war on drugs and its unintended consequences, he said "Narcos" gave him the chance to tell that story from both sides.
"Escobar marks the beginning of the inflow of cocaine with volume into America and Europe," he said in a Netflix press release.
"He shaped history. … So, where else to begin?"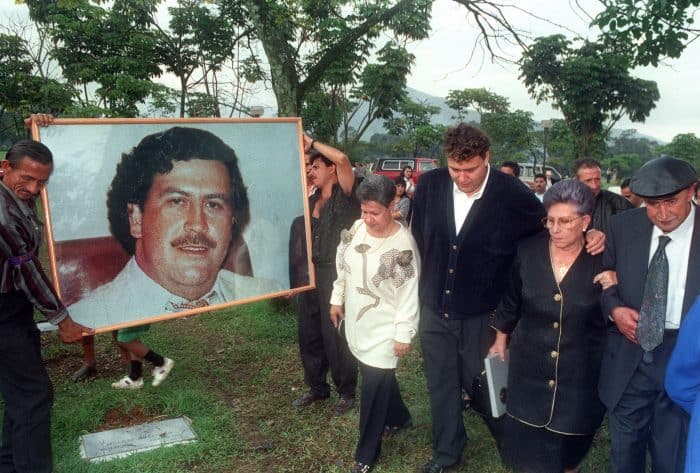 The show — 10 episodes of 45 minutes each, all available immediately for Netflix's 65 million subscribers — also features Chilean actor Pedro Pascal ("Game of Thrones") and Mexican actress Stephanie Sigman ("Spectre," the forthcoming James Bond movie).
Twenty-two years after his death in a shootout with Colombian police on a Medellín rooftop, Escobar is still revered by some in the city as a Robin Hood figure who built them hospitals, schools and housing.
Others revile him for unleashing a campaign of terror on Colombia in his bid to avoid being extradited to the United States.
Moura said he wanted to capture Escobar's complexity in his portrayal.
"I love the fact that he's a very contradictory character," he said.
"He loved his family. He was loved — he's still loved by a lot of people in Medellín. And he's still one of the most terrible killers in modern history."