Hundreds of banana workers who were exposed to the banned pesticide Nemagon protested Wednesday in front of Costa Rica's Legislative Assembly demanding compensation for physical and psychological damages.
From 1967 to 1979, thousands of workers in banana fields owned by foreign companies in Costa Rica and across Central America were exposed to the nematocide Nemagon, also known as DBCP, a chemical that has been proven to cause myriad health problems including sterility, cancer, miscarriages and genetic deformities. Costa Rica banned the importation of the chemical in 1979.
Although a law has been on the books since September 2001 promising compensation for the former banana workers, and a decree by President Luis Guillermo Solís was published in the government newspaper La Gaceta in December 2014, hundreds of workers still haven't received payments.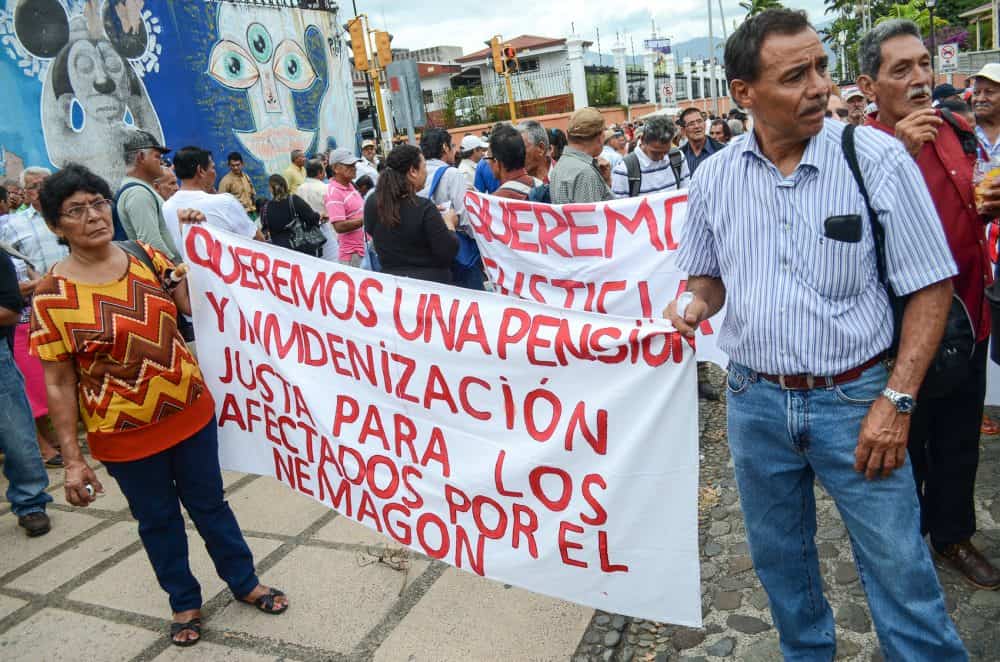 "It looks like they are waiting for us to die," said José Carlos Madriz, a banana worker from Batán, a town in the province of Limón, who worked with the Standard Fruit Company from 1967 to 1973.
"We are suffering from severe health problems and we want to get the money we deserve," added Miguel Arguedas, who also worked for the Standard Fruit Company.
Protesters are demanding ₡5 million ($9,400) each, plus a monthly pension of ₡300,000 ($565).