Networking: Fryday
Costa Rica has become a Shangri-La for business leaders and entrepreneurs, and the Fryday networking event is the perfect place to trade ideas, anecdotes, and business cards. Fryday is an international series where visionaries can sip a cocktail and mingle with motivated new friends. The local chapter is open to the public and promoted by the new WE-R-CR marketing platform. This week's edition takes place at posh Escazú lounge 9N.
Fryday takes place April 10 at 9N, Escazú. ₡4,000 ($8). Info: Event Facebook page.
Art Walk
Artists showcase their work and art mavens add to their collections in ultra-posh Avenida Escazú this weekend.
The Art Walk takes place April 9-12 at Avenida Escazú. Info: Art Walk Facebook page.
National Yoga Festival
Bust out the mats and water bottles – this massive gathering of yogis will help you stretch, perfect your positioning, and maybe even find a new spiritual path. All ages and skill levels encouraged.
Festival Nacional de Yoga takes place April 16-19 at CENAC, downtown San José. Thu.-Sun., 9 a.m. – 5 p.m. ₡1,000-5,000 ($2-10). Info: Event Facebook page.
Film: Masters of French-Language Cinema
This five-day film festival screens a variety of French-language films, from across the Gallic diaspora. See dramas and comedies from multiple continents.
Festival takes place April 10-14 at Cine Magaly, Barrio California. Fri.-Tue., 8:30 p.m. ₡2,000 ($4). Info: Facebook page.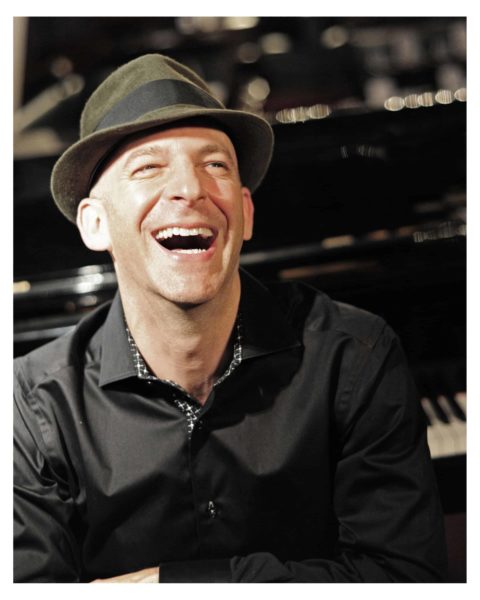 Music: Gary Negbaur
New York songwriter and pianist Gary Negbaur arrives in Costa Rica to serenade the Gran Hotel with blues and jazz.
Concert takes place April 11 at the Gran Hotel, Plaza de la Cultura, San José. 7 p.m. Free. Info: Negbaur's official website.
Theater: "Chronicle of a Death Foretold"
What if you plotted a murder and told an entire town about your intentions, but no one bothered to warn the victim? Gabriel García Márquez's novel receives a stage adaptation at Teatro Espressivo.
"Crónica de una Muerte Anunciada" opens April 9 at Teatro Espressivo, Tres Rios. Fri. & Sat., 8 p.m.; Sun., 6 p.m. ₡7,500-10,000 ($15-20). Info: Teatro Espressivo website.
Art: "Superheroes and their Fictional Cities"
If you were always as intrigued by Metropolis and Central City as you were by Superman and The Flash, this new exhibit by Carlos Llobet Montealegre is sure to fascinate.
"Superhéroes y Sus Ficciones Urbanas" displays through May 16 at TEOR/éTica Gallery, Barrio Amón. Mon.-Fri., 9 a.m. – 5 p.m.; Sat., 10 a.m. – 4 p.m. Free. Info: TEOR/éTica website.
Theater: "La Bruta Espera"
Three short, darkish comedies by Argentinean dramatist Julio Chávez are performed at the Vargas Calvo black box theater, courtesy of the National Theater. The talented actresses Tatiana y María Chaves won a national award last year for the performance.
"La Bruta Espera" continues through April 26 at the Vargas Calvo Theater, downtown San José. Thu.-Sat., 8 p.m.; Sun., 5 p.m. ₡2,500-5,500. Info: National Theater website.
Art: "Microcosmos"
Experimental paintings by Rolando Faba make their debut at the José Luis López Escarré Gallery.
"Microcosmos" continues through May 8 at The National Theater, downtown San José. Free. Info: National Theater website.
Art: Albrecht Dürer, Renaissance Genius
Classical German printer Albrecht Dürer receives a stunning retrospective at the Central Bank Museums.
"Alberto Durero: Genio del Renacimiento" is on display through April 26 at the Central Bank Museums, downtown San José. Daily, 9 a.m. – 5 p.m. ₡5,500 ($11). Info: Museum website.