Nearly nine months after a panel of Costa Rican judges found Ann Patton guilty of killing her wealthy U.S. husband in 2010 and sentenced her to 22 years in prison, she suddenly found herself a free woman on Thursday.
An appellate court judge in Cartago threw out the sentence against Patton and ordered her immediate release as the courts prepare for a third trial on the shooting death of her 44-year-old financier husband, John Felix Bender. Patton had been serving a nine-month preventive detention order in Costa Rica's women's prison, Buen Pastor, as the appeals court reviewed her case.
"I was told to get my stuff to together and I left the prison. I'm still in the same clothes I left in," Patton told The Tico Times at the office of her attorney, Fabio Oconitrillo, hours after her release.
"I'm very grateful the appellate court made the right decision," she said.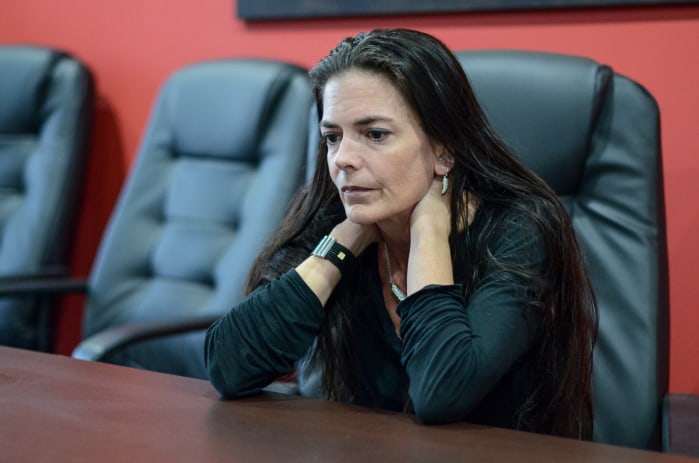 One of the few people Patton called when she was released Thursday was her 97-year-old grandmother. "She's waiting for me," Patton said, small and thin as she spoke sitting down behind a large wooden table in Oconitrillo's office.
Patton is staying with her brother, Kenneth, in a condo near Guachipelín, southwest of the Costa Rican capital.
"My only comment is that my sister did not murder her husband," Kenneth Patton told The Tico Times.
While Ann Patton was released and the previous sentence thrown out, her legal battle is far from over. The court ordered her to surrender her passport, and she cannot leave Costa Rica. She also must sign in weekly with the nearest prosecutor's office. The Cartago appellate judge ordered another trial – the third Patton will have faced for allegedly shooting her husband to death. There is no double — or triple — jeopardy in Costa Rica.
"What was keeping me going for the last nine months was surviving and getting out. I did. Now I need to see what I do next. One thing I've learned in the last five years is not to plan too far in advance," Patton said.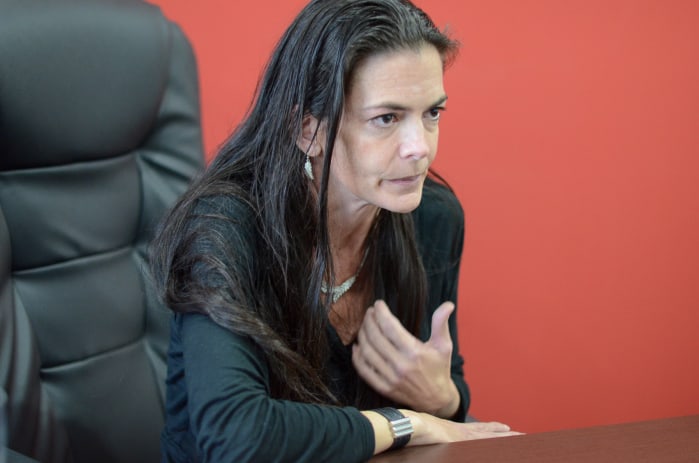 Patton and family members – and friends of her late husband – have maintained her innocence in the shooting death of her husband, which occurred at the couple's luxury jungle estate in Florida de Barú, Pérez Zeledón, in southern Costa Rica. The couple moved to Costa Rica in 2000 to found a reserve for injured and endangered animals. There, the eccentric couple built a circular glass-walled mansion on the 9.65-square-mile property they named Boracayán.
But their idyllic lifestyle soon started to fall apart. Patton contracted chronic Lyme disease that wasted away her body and left her walking with a cane. Bender was known to suffer bouts of depression. After an attempted kidnapping plot against them involving local police officers, the couple became reclusive and Bender began to collect guns.
On Jan. 8, 2010, police answered a call to find Bender dead in the couple's bed with a gunshot wound in his neck.
Patton was acquitted in her first trial in 2013, but an appellate court ordered a retrial that was held in May 2014. Patton called her second trial a "travesty" where officers of the law allegedly perjured themselves and police tampered with evidence during what she and her lawyer say was a bungled investigation. Oconitrillo said that they could prove that investigators moved evidence that in turn implicated Patton as the shooter instead of her husband.
"This second trial was a show put on by the Prosecutor's Office, and unfortunately, the judges on the panel fell for it," Oconitrillo said.
Oconitrillo told The Tico Times that they were hopeful about the upcoming case. No date has been set as of this writing. The lawyer said that while he has not yet seen the final court documents, the judge's decision to immediately release Patton promised strong criticisms of how the police and prosecutors conducted themselves in the case.
The lawyer said that they would still have to face a third trial, but he was hopeful after the first trial ended in an acquittal and the second's guilty verdict was thrown out.
Patton said that she was not looking forward to the third trial, but saw it as a way to conclusively prove her innocence. "It is my opportunity to finally, hopefully, get true justice," she said.
Along with the coming trial, Patton said that one of her first priorities was getting her health back under control. Estimating her health as between "poor and lousy," Patton said that prison was the worse place for someone in her condition. Patton said she was hospitalized just last week.
Despite the difficult conditions at the Buen Pastor prison, Patton said that the staff there treated her kindly and "bent over backwards" to accommodate her, including granting her a cane to walk with, which is against regulations.
Patton mustered a smile to joke that she was ready to take a shower first thing when she got home.
"I'm relieved to be out. I'm relieved to be alive," Patton said. "Tomorrow is another day."