The National Roadway Council (CONAVI) on Wednesday confirmed the decision to postpone the first stage of expansion of the Circunvalación, a belt route bordering the capital's central canton, until Housing Ministry officials complete the relocation of 191 families currently living where the new road is to be built.
Public Works and Transport Minister Carlos Segnini said in a press release that "for reasons of solidarity" the agency would postpone the project, which was scheduled to begin this week. He said the move would allow the Housing Ministry (MIVAH), which also addresses poverty issues, to continue relocating families from a notorious slum known as the Triángulo de la Solidaridad.
Relocation is necessary for both the construction and planning phases, which involve a 5.4-kilometer stretch of road connecting the northern and western sectors of San José. CONAVI must conduct topographical studies where Triángulo de la Solidaridad is located.
Construction of the Circunvalación began in 1979 and has been delayed by the occupation of land in the construction zone. This final phase will complete the project.
Recommended: How Solís' administration plans to turn one of Costa Rica's biggest slums into a park
MIHAV estimates that relocation of the first group of families will be completed by March. That means that private contractor Consorcio Estrella-Hernán Solís must wait to begin its technical studies. The company has said it would take 18 months to finish the project, which includes building a bridge and a park where the slum is located. CONAVI officials said the design stage likely will be completed by the end of the first quarter of next year.
MOPT's announcement also included changes to the proposed $147 million project, which now entails an expansion to four lanes instead of six, as suggested in original plans.
"Despite recommendations by the contractor and the University of Costa Rica's National Structural Materials and Models Laboratory, we believe it is not viable for technical and financial reasons to build this stretch of highway into six lanes," Segnini said.
Building six lanes would delay completion by at least six months and drive up costs by up to 60 percent, he said. Segnini left open the possibility of expanding the highway to three lanes in the future.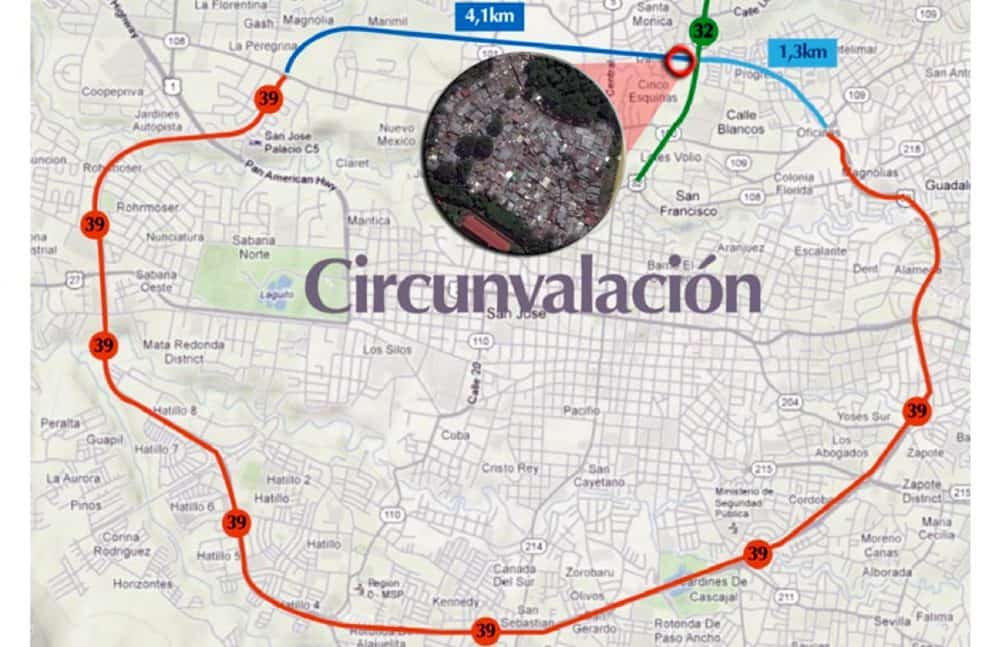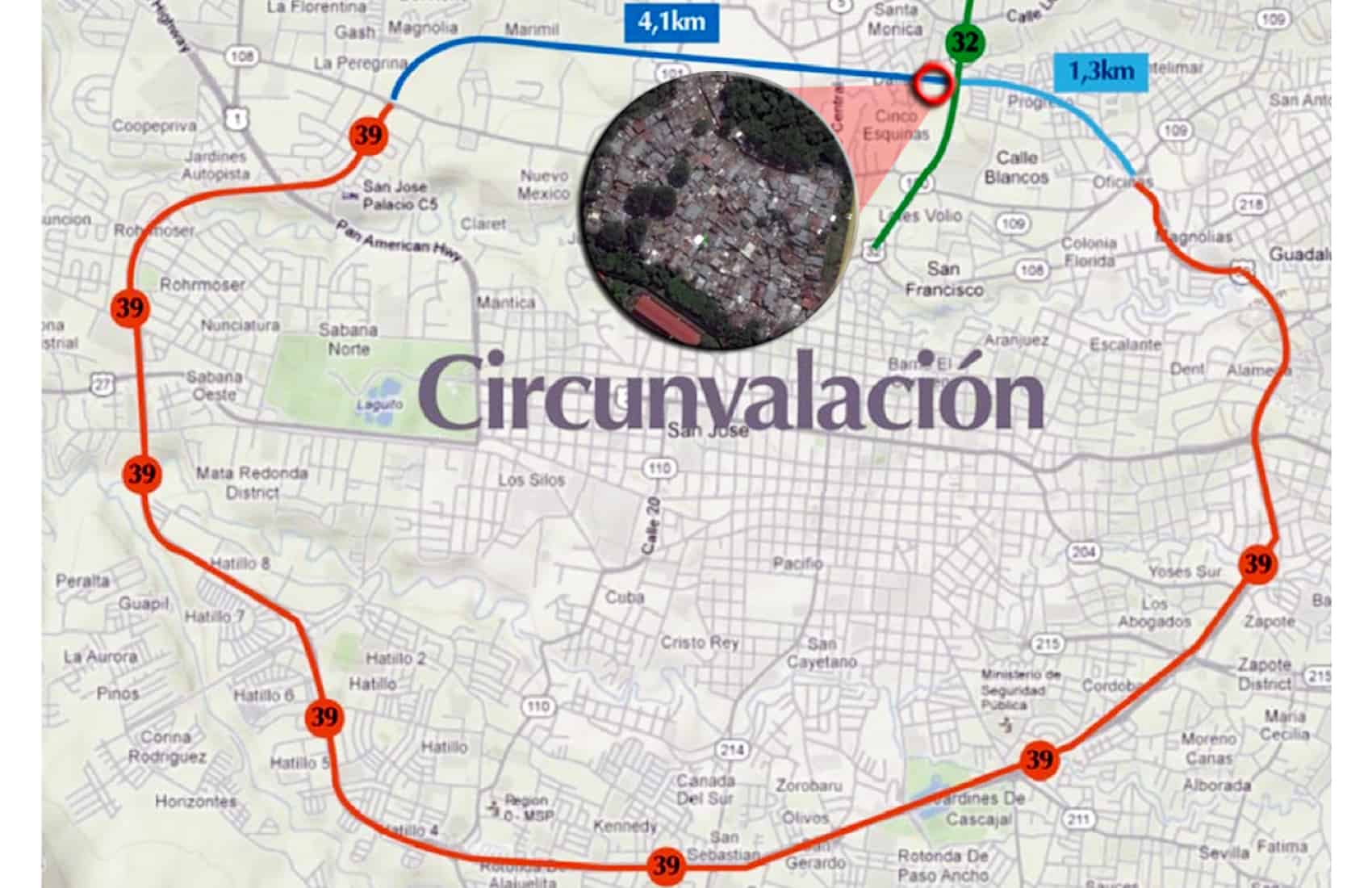 A slow process
According to MIVAH, approximately 525 families live in the Triángulo de la Solidaridad. More than 60 percent are immigrants, mostly from Nicaragua.
Of those, 117 families rejected relocation, citing employment, education, immigration status and health reasons, among other factors. But ministry officials are adamant that the slum eventually will disappear, and remaining residents must be relocated within two years.
Housing Minister Rosendo Pujol said in September the delay would "give the administration time to build new permanent housing projects for [residents]."
In order to qualify for government assistance, Triángulo de la Solidaridad residents must normalize their immigration statuses in the country. According to a report by Semanario Universidad last week, more than 12 percent of current residents do not have valid immigration statuses.
"Other options for these families in the meantime are limited to moving in with relatives or friends while the ministry finishes building more housing. Or, they could seek temporary housing from religious groups or small homes built from shipping containers," the Semanario Universidad story noted.