MONTEVIDEO, Uruguay – Forced to flee the war raging in his native Syria, 22-year-old Hussein Al Fleig Al Ali first tried neighboring Lebanon before discovering he had more opportunity in far-away Uruguay.
While most of the more than three million refugees who have fled the Syrian conflict have flooded into neighboring countries such as Lebanon and Turkey, a growing number are defying language barriers and distance to try their luck in Latin America.
The three-and-a-half-year-old war has stretched refugee camps in Syria's neighbors past capacity and saturated the region with more refugees than it can handle.
Europe and the United States have meanwhile set a high bar for asylum that holds many refugees at bay.
But far-off, unknown Latin America can offer a way out for Syrians desperate to escape the war.
"Lebanon is a bad situation for Syrians. Very complicated. But the Uruguayan government has prepared everything, living, food, jobs, to get a good life in the future," said Al Ali, a student who now works as a translator for the presidential office on human rights in his adopted home.
About 1,300 Syrians now have official refugee status in Latin America, according to the U.N. refugee agency (UNHCR) — a tiny fraction of the total, but one that looks set to grow.
Numerous other Syrians have arrived in the region by their own means, though it is difficult to know how many.
"Latin America has a long tradition of taking in asylum seekers," said Ana Lia Conde, a UNHCR official in Argentina.
That is due in part to the region's own turbulent history.
Thousands of Latin Americans who fled conflict or dictatorship in the 20th century found refuge elsewhere in the region.
Latin America also has a record of providing safe haven to those fleeing conflicts in other parts of the world. The region took in Spaniards escaping Francisco Franco's regime and Jews fleeing Nazi Germany.
Countries such as Argentina, Brazil and Chile also have long-standing Syrian communities, an important network for the current generation of asylum-seekers.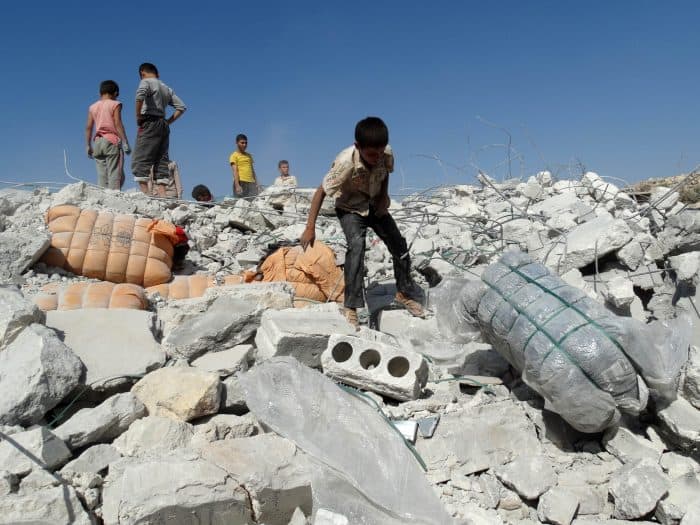 'Step it up'
Uruguay's leftist President José Mujica, a former guerrilla fighter who once spent time on the run himself, has launched plans to eventually take in 120 Syrian refugees.
The first 40 are due to arrive this week, with the remaining 80 expected in February 2015.
The families will receive government support for an initial period of two years.
Uruguay, a small country of just 3.3 million people, is the first Latin American nation to offer such a large-scale resettlement program.
But others are also taking in more Syrian refugees.
Brazil last year set aside 4,000 humanitarian visas for victims of the conflict. More than 1,200 of them have received them so far.
Venezuela's socialist government recently launched special procedures making it easier for Syrians to emigrate to the country and receive refugee status.
Since the new procedures were introduced four months ago, 3,000 people have applied, with between 800 and 1,000 applications processed, a Venezuelan immigration official told AFP.
Venezuela has had a large Syrian community for decades, and many of the new arrivals come because of links with relatives or old family friends.
"My house in Syria was destroyed, that's why I came back to Venezuela," said the Venezuelan-born daughter of two Syrian parents who returned after an ill-fated move to Damascus.
Argentina took in 1,000 Syrians last year and more than 600 in the first six months of 2014, though not all of them have official refugee status.
At the other end of the region, Mexico took in 519 Syrians last year and 252 in the first half of this year.
The Uruguayan plan, which the country worked with UNHCR and Sweden to create, will help the resettled families find work and housing, at an estimated cost of $2.5 million to $3 million.
Uruguayan Human Rights Minister Javier Miranda called on other countries to follow his nation's example.
"If only every country would do something. Uruguay would like to say, 'Come on, step it up, we can do this,'" he said.