TAIPEI, Taiwan – Seven years ago, Costa Rican President Óscar Arias outraged Taiwanese officials by breaking diplomatic relations with the prosperous island nation and aligning Costa Rica instead with mainland China.
Since then, business with Beijing has blossomed along with various megaprojects involving China – the most important among them a proposed $465 million highway renovation connecting Costa Rica's capital to Puerto Limón, the country's main Caribbean port city.
Yet Costa Rica remains Taiwan's largest Central American trading partner by far, with bilateral trade consistently outpacing the region's other countries – all of which still recognize Taipei and not Beijing as the legitimate capital of a unified China.
In 2013, according to Taiwan's Foreign Affairs Ministry (MOFA), the island's trade with Costa Rica totaled $664 million. Ticos bought $126 million worth of electronics, computer equipment and other "made in Taiwan" products, while imports from Costa Rica, mainly coffee, amounted to $539 million.
That dwarfed the next-highest country on the list, Guatemala, with 2013 trade amounting to $191 million, followed by Nicaragua ($121 million), El Salvador ($188 million), Panama ($135 million), Honduras ($108 million) and Belize ($8 million).
Last month, journalists from six Central American nations participated in a week-long press trip to Taiwan that included meetings with government officials and visits to ports, factories and cultural attractions in Taipei, Taichung, Kaohsiung and elsewhere. Also invited on the trip were correspondents from the United States, Brazil, Canada, Chile, Colombia and several Middle Eastern and Asian countries that don't maintain diplomatic relations with Taiwan.
"For more than 50 years, most of Central America has recognized the existence of Taiwan. Costa Rica recognized us for 63 years," said Victor Chu, senior secretary of MOFA's Department of Latin American and Caribbean Affairs. "We appreciate this kind of relationship, but you cannot say that means we have more business or investment from those other countries. We have lots of investment in Vietnam, for example, but no diplomatic relations with them."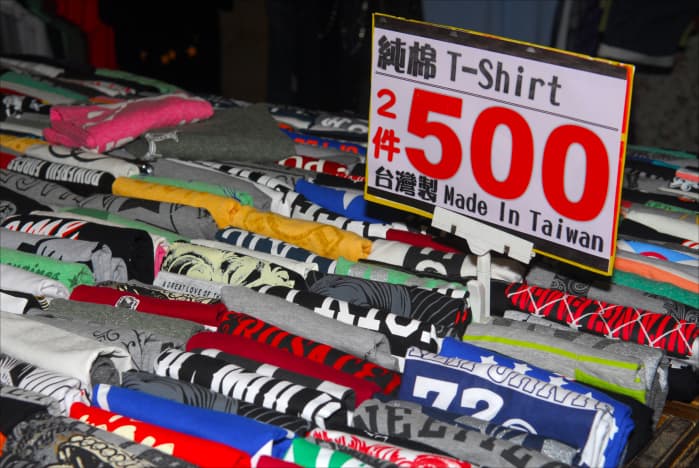 Despite its relative political isolation – only 22 countries have full-fledged embassies in Taipei – Taiwan is now the world's 20th largest exporting nation, and its 18th largest importer. Last year, total trade came to $575 billion, with exports at around $305 billion. And Taiwan's 23 million inhabitants enjoy an annual per-capita income of roughly $21,000, compared to $6,800 for mainland China.
Cynthia Kiang, deputy general director of Taiwan's Bureau of Foreign Trade, said her office employs 400 people on the island and also has 58 overseas branches that promote doing business with Taiwan.
"Although our trade with Central America is not as great as with other regions, these allies are very important for us, because they're one of the prime destinations for our own businesses to export to North America," she said.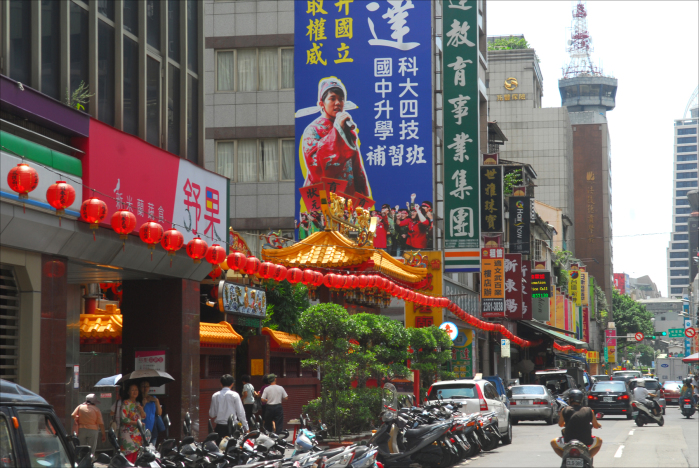 In 2012, Taiwan's commerce with Panama, Guatemala, Nicaragua, El Salvador and Honduras – all of which have free-trade agreements in place – totaled $778 million. That was a 107 percent increase over 2003 figures.
Guatemala, Central America's largest country in population, imports mainly petrochemicals, textiles, plastics and motorcycle parts from Taiwan. In return, it sends back sugarcane, coffee, seafood and textiles. It's much the same story for Honduras, though the Hondurans also import Taiwanese steel and auto parts and ship back to Taiwan frozen beef.
Panama, Kiang said, is mainly a services and logistics destination, and also the site of major operations for Taiwanese shipping giant Evergreen.
Kiang said Taiwan's recent decision to target eight countries – Brazil, Egypt, India, Indonesia, Mexico, Myanmar, Russia and Vietnam – is in accordance with the island's efforts to diversify its trade following the financial crisis that devastated much of the world's economy six years ago.
"Before 2008, our trade was mostly concentrated in the United States, China and EU countries. However, after the financial crisis, we have noticed that some emerging markets have great potential and were not that badly affected," she told the visiting journalists.
"What we do is enhance trade and economic relationships. Whether or not we have diplomatic relations doesn't matter. None of these emerging markets countries have diplomatic relations with Taiwan, yet we're still making them target markets. When we talk trade, we don't put politics into consideration."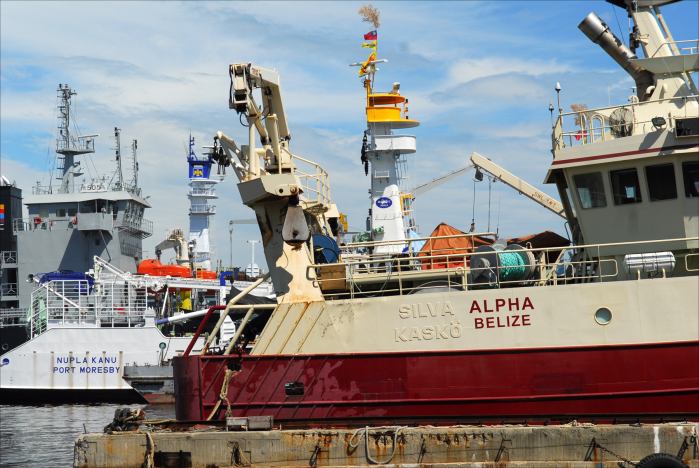 In fact, mainland China now ranks as Taiwan's largest trading partner, accounting for 28 percent of total trade and 39 percent of total exports. In second place is the 10-nation ASEAN bloc (Association of Southeast Asian Nations), followed by Japan, the 28-member European Union and the United States.
Things have definitely changed since May 20, 2008, when Ma Ying-Jeou took over Taiwan's presidency from his predecessor, Chen Shui-Bian. Within three months of taking office, Ma launched direct weekend charter flights between the People's Republic and Taiwan, opened the island to mainland Chinese tourists and eased restrictions on Taiwanese investment in mainland China.
As a result, 2.8 million Chinese citizens visited Taiwan on tourist visas last year, cramming such popular tourist attractions as the Taipei 101 skyscraper and Taipei's National Palace Museum. Likewise, 5.3 million Taiwanese visited China in 2013 – up from two million in 2007. That year, there were no flights at all linking the two Chinas; now, 858 scheduled flights cross the Straits of Taiwan each week. A direct flight from Taipei to Shanghai now takes only 90 minutes, compared to the six or seven hours a passenger would have spent flying that route via Hong Kong just a few years ago.
"The previous administration had very bad relations with China," said Manfred P.T. Peng, general director of MOFA's Department of International Information Services. "Chen Shui-Bian adopted a hostile policy towards China, so the Chinese government hated him and tried to prevent Taiwan from having any relations with foreign countries. They tried to win every diplomatic ally of Taiwan, by any means."
Ma, on the other hand, has a totally different approach to the mainland.
"Checkbook diplomacy doesn't work anymore," Peng said. "We have a gentleman's agreement with mainland China: We won't win allies to our side, and they won't do it either. We no longer have to pay allies to stay on our side."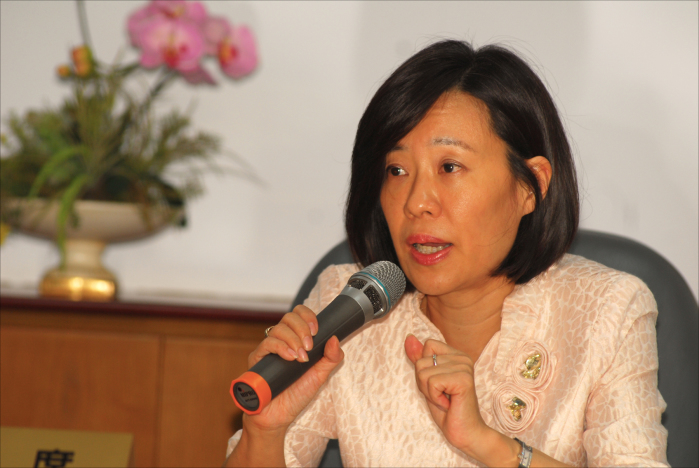 That also means no more scandals of the type that got former Guatemalan President Alfonso Portillo sentenced to nearly six years in a U.S. prison.
In March, Portillo pleaded guilty in a New York federal court to trying to launder $2.5 million in bribes the Chen Shui-Bian government had paid him in order to keep Guatemala's relations with Taiwan intact. Portillo, 62, was president between 2000 and 2004. Roughly during that time, he received five checks for $500,000 each, and then conspired to launder the money.
In a similar case, Francisco Flores – former president of El Salvador – is facing corruption allegations over $15 million worth of checks he received from Taiwan between 2002 and 2004. Salvadoran prosecutors issued an arrest warrant for Flores, who fled the country several months ago and is believed to be hiding in Panama.
"This happened with the previous government," said Chu. "From 2008 on, our president said Taiwan has three principles for international cooperation: The aim should be appropriate, the procedure should be legitimate, and execution should be transparent. Portillo took money from Taiwan because at that time, we didn't have these principles or a very strict reviewing system."
Chu added that while he hopes the rest of Central America doesn't do what Costa Rica did in 2007 by recognizing Beijing, dollar diplomacy doesn't really matter anymore.
"We have said on several occasions that any country can have commercial or economic relations with any other country, on the condition that these relations don't harm their formal relationship with Taiwan," he said. "That means don't sever relations with Taiwan. But they can have any economic relations with China they want, just like we do. Business is business. You cannot confuse that."