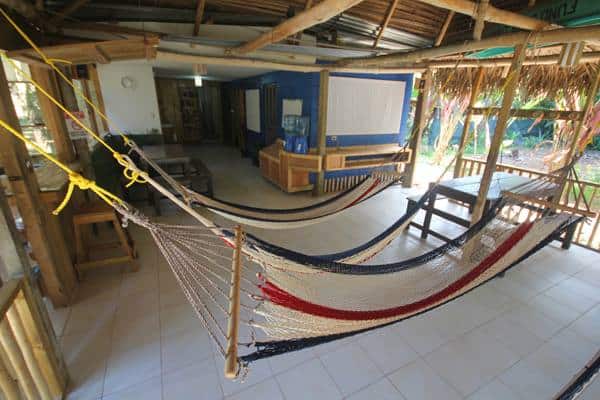 Budget travelers, rejoice: Visiting the Southern Zone just got a lot more affordable, thanks to Drake Bay Backpackers, a nonprofit hostel recently opened in Corcovado. Conceived of by the Corcovado Foundation, a sustainability-conscious NGO, founders hope the hostel will attract a new wave of visitors – and help environmental stewardship.
"All proceeds of this hostel are destined to help us support our sea turtle conservation and environmental education program in Drake Bay," wrote Alejandra Monge, executive director of the foundation, in an email to The Tico Times.
Historically, the living space has accommodated foundation volunteers, and the hostel is actually based in the foundation's camp on the Osa Peninsula, where guests have gathered, trained and donated their labor since 2003. Now the space will be open to any traveler, who may sleep there for as little as $10 per night.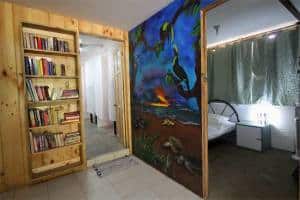 "We have volunteers here helping the community to protect the sea turtles between July and December," said Rob James, director of the foundation's sea turtle program, in a statement. "But the rest of the year the building is empty. It seemed like an obvious opportunity to generate income for our environmental programs and promote responsible tourism at the same time."
As many Drake Bay veterans know, the region is filled with expensive resorts and upscale eco-lodges, and it is difficult for shoestring travelers to stay in the area for a reasonable price. Even reaching the Osa Peninsula requires either a day-long bus ride or a somewhat costly NatureAir flight. For travelers counting their colones, the new hostel will offer bunk beds ($10-15), private rooms ($20-25), a homestay ($30, including three meals), and even the option to camp ($5). The homestay program is an extension of the foundation's volunteer network, giving travelers the chance to stay with local residents.
"Because we don't have to focus on profits, we are able to offer [lodging] at a much cheaper rate than the larger hotels," added James.
Guests will have access to the same amenities that volunteers have enjoyed for years: a community kitchen, hot showers, free WiFi, a library, a video projector and cinema screen, hammocks, laundry service and a "chill-out zone" for sultry afternoons. Because the foundation was partly established to encourage ecotourism, guests may sign up for community visits, hiking tours, scuba diving and whale-watching excursions.
For information and directions about Drake Bay Backpackers, visit the hostel's official website.