If you hear the phrase "Environmental Fair," and you picture a few bearded guys singing "Kumbaya" around a newly planted tree, rest assured that the 10th annual Feria Ambiental is nothing like that. Sponsored in part by the Environment Ministry (MINAE), the feria is a bustling bazaar of eco-friendly entrepreneurs, who have flooded San José's Antigua Aduana with stalls, displays and green gadgets.
The four-day feria hinges on World Environment Day, celebrated on June 5. It showcases more than 100 companies, and organizers have expected about 6,000 visitors per day.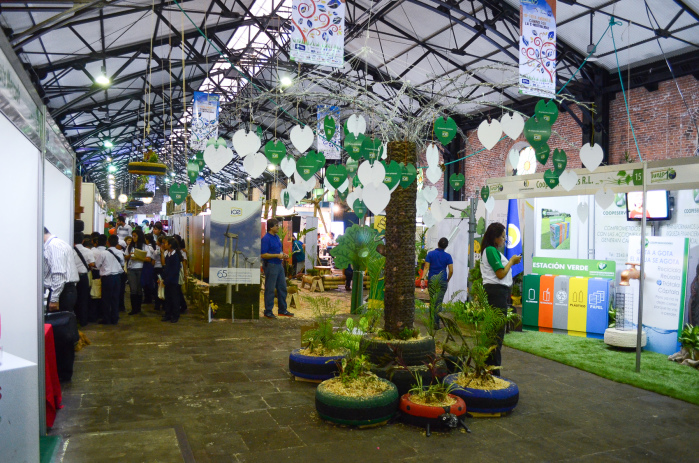 If you spend Friday or Saturday at the feria, prepare yourself – the old warehouse is jam-packed with 130 stalls, walkways between them are narrow, and every single kiosk is interesting. You'll see electric scooters, solar panels, and car batteries charged by spinning bicycle wheels. Bands and performing artists play on the center stage all day long. Brochures abound. If you're not careful, you may walk away with an armload of organic preserves.
Friday afternoon you can expect a masquerade (2 p.m.), a dance recital (3 p.m.), and a concert by the Band of San José (5 p.m.) On Saturday, the feria hosts a recycling workshop (12:30 p.m.) and a variety show by the Circus of the Moon (4 p.m.), among countless other activities. And just like fresh air and clear streams, the event is totally free.
The Feria Ambiental continues through June 8 at Antigua Aduana, Barrio Aranjuez. Fri. & Sat., 9 a.m. – 6 p.m. Free. Info: MINAE website.