Costa Rica's National Police arrested two U.S. citizens with the last names Little and Goges in Liberia, capital of the northwestern province of Guanacaste, over the weekend for alleged cocaine possession. Three Costa Ricans, including a 17-year-old girl, also were charged, according to the police report.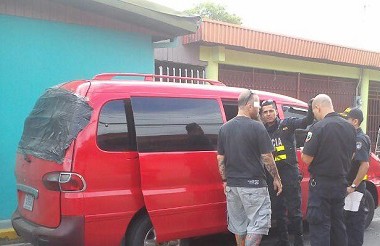 Law enforcement officers found 83 grams of cocaine and ₡80,000 ($160) in cash inside the suspects' van. Authorities also found a gun registered to a private security company, a knife and brass knuckles in the car.
The local police chief said the group had a history of selling drugs, according to a statement from the Public Security Ministry. Both Gringos were in the country legally.
Police said the minor was Goges' girlfriend. No age was reported for Goges or Little.
The prosecutor's office in Liberia ordered the four adult suspects to report their whereabouts every 15 days, and the Gringos were barred from leaving the country pending a trial.
The girl was remanded to Costa Rica's Child Welfare Office.