In 1830, Costa Rica received a remarkable gift from Philadelphia: a printing press. Until then, all documents had been handwritten, and not a single book or pamphlet had ever been published on Costa Rican soil.
Such is the inspiration for "Imprenta la Paz" (roughly, "Printing Peace"), an exhibit at the National Library in San José. The exhibit opened April 23, to coincide with World Book Day, a global celebration of literacy and publishing.
"Today we celebrate books and literature, the magic door through which we can know other worlds," said Manuel Obregón, Costa Rica's culture minister. "Thanks to the expansion that books made possible, one incredible machine [designed to] reproduce text and images in the 15th century precipitated the first true cultural revolution."
Tucked into the basement of the National Library, "Printing Peace" displays a smorgasbord of early Costa Rican publications, mostly leaflets, books excerpts and newspapers. Bibliophiles and historians alike will delight in these pages, which chronicle such events as the Costa Rican revolution of 1836 and a report about a new pipeline in 1858.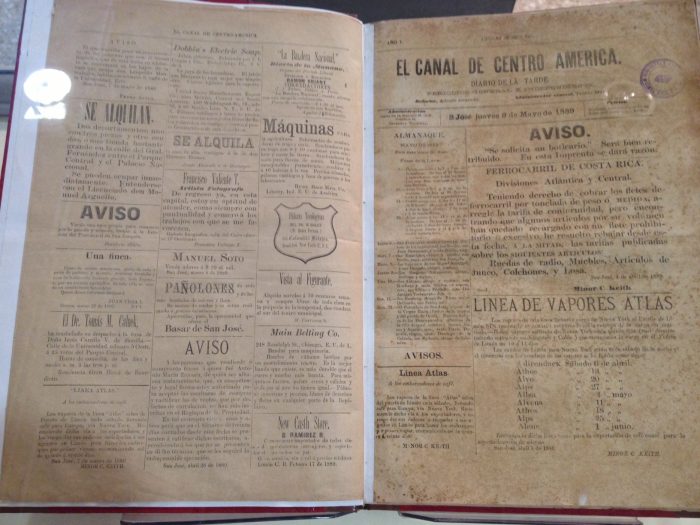 "This exhibit is a tour of bibliographic jewels," said Olga Rodriquez, director of the National Library System (SINABI). "Here represents the importance of Costa Rica's treasured literature, guarded by this century-old institution."
Indeed, the National Library itself turned 124 years old this year, having been founded on April 18, 1890. The library's website also celebrated five years online, with significant upgrades in the past year. According to SINABI, the library contains a digital database of more than 96,000 documents.