A replica of the Virgin of Los Angeles, the patron saint of Costa Rica, will be enthroned at the Vatican, according to Costa Rica's ambassador to the Vatican, Fernando Sánchez. The Vatican's decision comes after a suggestion from Costa Rican President Laura Chinchilla when she visited the Pope in Rome last year.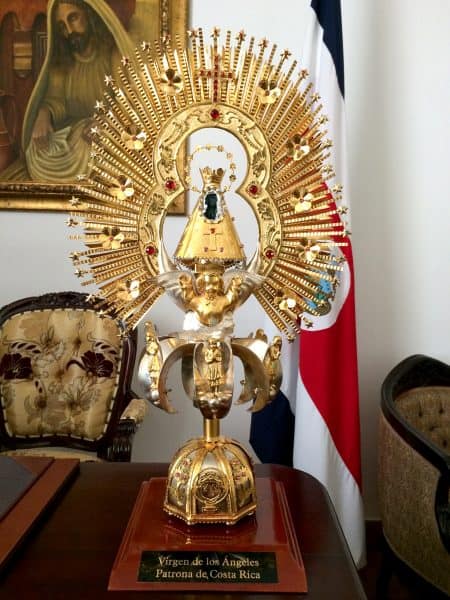 The Virgin of Los Angeles, also known as La Negrita or the black virgin, is a black statuette of the Virgin Mary. According to religious lore, an indigenous woman found the idol in 1635 at the spot where the Basílica of Cartago now stands. The woman tried twice to take the virgin home with her, but both times it vanished and reappeared in the original spot.
According to Repretel, the marble altar, made by artisans from Cartago, will be put in the Church of Saint Anne on April 26, the day before the canonization of John Paul II and John XXIII, which will turn the former popes into saints. According to Spanish-language daily La Nación, the archibishop of San José, José Rafael Quirós, will attend the ceremony.